Ghajnsielem : 0
R. Sammut, K. Grima (E.P. Lattes), K. Hili, J. Attard, K. Mercieca, D. Atzori (E.P. Telles), F. Apap, A. Xuereb, C. Dingli, S. Azzopardi (E.D. Bilboa Zarate), J. Camilleri.
Kercem A : 3 (T. Grozev 39', G. Franca Amadio 67', P. Kyumyurdzhiev 90+1')
F. Vella, L. Grima, M. Mifsud, C. Debono (P. Taylor), P. Kyumyurdzhiev, M. Tabone, A. Mizzi (J. Grech), O. Spiteri, T. Grozev (N. Mercieca), G. Franca Amadio.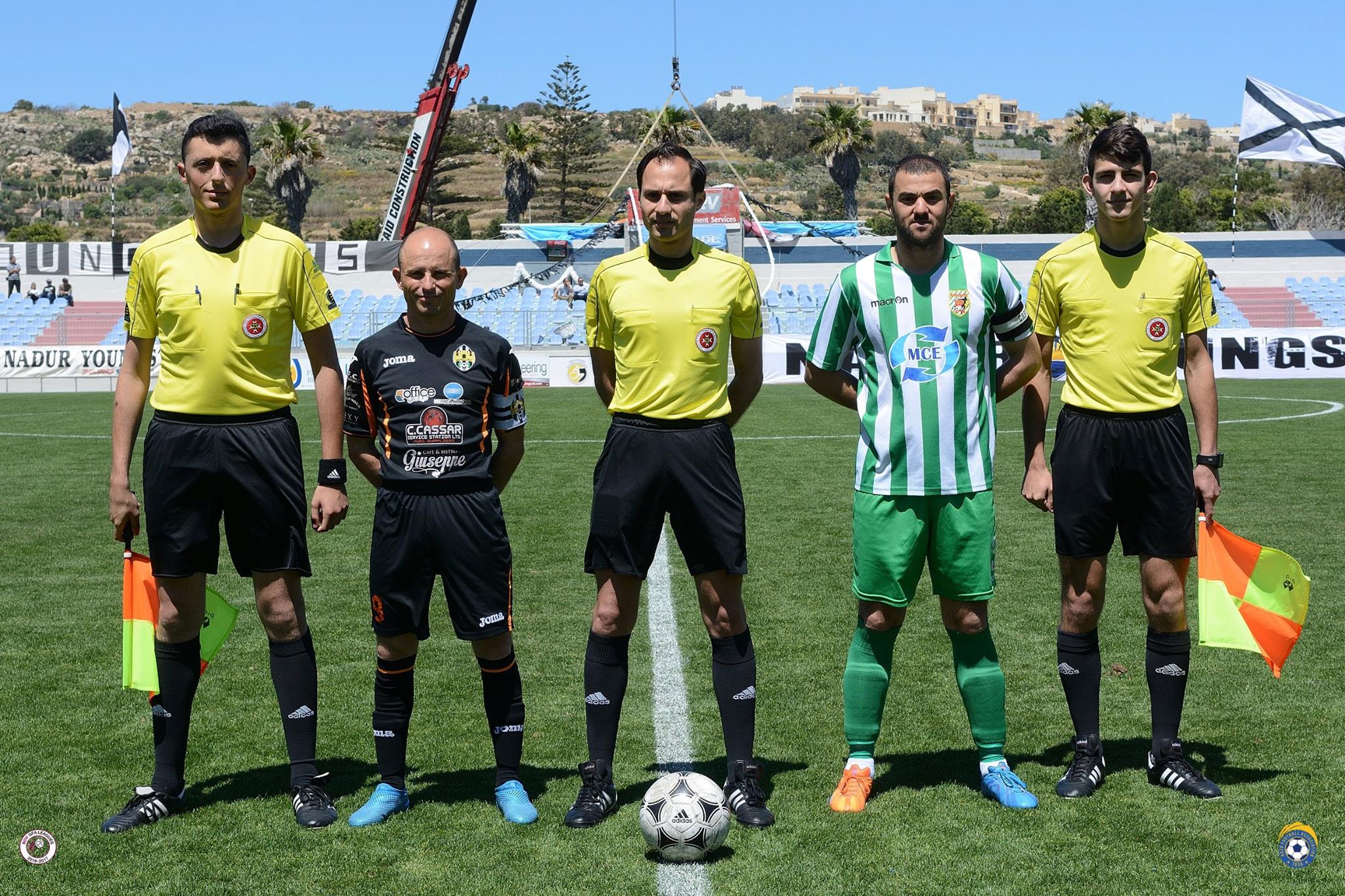 Kercem Ajax obtained a deserved 3-0 win over Ghajnsielem to earn the full points at stake and ended up at the fourth place on the table.  Before this match Ghajnsielem were already sure of their third spot on the final standings while Kercem needed the victory to end the championship at the fourth place.  Ghajnsielem started the match without some of their regular players but eventually three of their foreign players were introduced as substitutes during the second period in an attempt to recover the score.  However, Kercem were more determined to achieve their goals and not only resisted to Ghajnsielem's reaction but made sure of the victory with two goals scored during the second period.
Kercem could have opened the score on 12 minutes but Joshua Buttigieg's shot from an angled position, following a pass by Andrew Mizzi, ended just wide from the far post.  Ghajnsielem replied two minutes later through a shot by Kurt Grima that was neutralised by goalie Franklin Vella.  On 17 minutes Trayo Grozev released Gustavo Franca Amadio but the latter had his shot that was saved to a corner by goalie Richard Sammut.  On 24 minutes a shot by Ghajnsielem's Kenneth Mercieca was well saved by Kercem's keeper and on 32 minutes Kercem's Gustavo Franca Amadio entered the area and produced a low cross that was not followed by anyone of his team-mates and from the same action Lawrence Grima's shot ended wide.  Kercem opened the score on 39 minutes when Ghajnsielem's defence failed to clear the ball from the area following a corner kick by Mario Mifsud and Trayo Grozev fired in goal from an unmarked position.
The Ajax continued to be the better side on the field after the break and on 55 minutes they went very close to double the score but Gustavo Franca Amadio's shot was cleared off the fatal line by Ferdinando Apap.  Less than a minute later Ghajnsielem's goalie Richard Sammut left his position in time to block the danger before Joshua Buttigieg could conclude towards goal.  On 57 minutes the Blacks could have levelled the score but John Camilleri incredibly lifted over the crossbar from close distance following an inviting cross by substitute Emiliano Lattes.  Ghajnsielem enjoyed some territorial supremacy in the following minutes but the closest that they went to scoring was on 66 minutes through a shot by Joseph Attard that was saved by goalie Franklin Vella.  Ghajnsielem were punished for the missed chances one minute later when Trayo Grozev released Gustavo Franca Amadio and the Brazilian striker netted with a low shot.  The same striker went again close to scoring on 78 minutes but his shot was partially saved by Ghajnsielem's goalie Richard Sammut and from the rebound substitute Nathaniel Mercieca had his shot that ended wide.  One minute later Ghajnsielem could have re-opened the issue but Ferdinando Apap's attempt following a crops from the right flank ended high and on 88 minutes Ghajnsielem's goalie was again called to make an important intervention to deny Gustavo Franca Amadio from scoring directly from a free kick.  Kercem Ajax sealed the victory with the third goal that arrived in the first minute of stoppage time through Petar Kyumyurdzhiev's shot from an angled position following a personal action.
Referee: Antonio Riolo