GFA BOV Gozo Football League Division II
Kercem Ajax Stadium
St Lawrence S : 4 (M.S. Telessi 16', 34', 36', 62' pen.)
G. Micallef, S. Mizzi, L. Buttigieg, K.J. Hili, S. Dimech (S. Cauchi), M.S. Telessi (J. Theuma), C. Cauchi, J. Grima, C. Farrugia (J. Grech), L. Pisani, L. Attard.
Zebbug R : 1 (E. Xuereb 59')
B. Saliba, G. Portelli, C. Borg (A. Zammit), J. Debrincat (J.P. Saliba), O. Calleja, C. Vella, A. Buttigieg, M. Ciangura, R. Grech, E. Xuereb (M. Formosa), G.B. Mfulwane.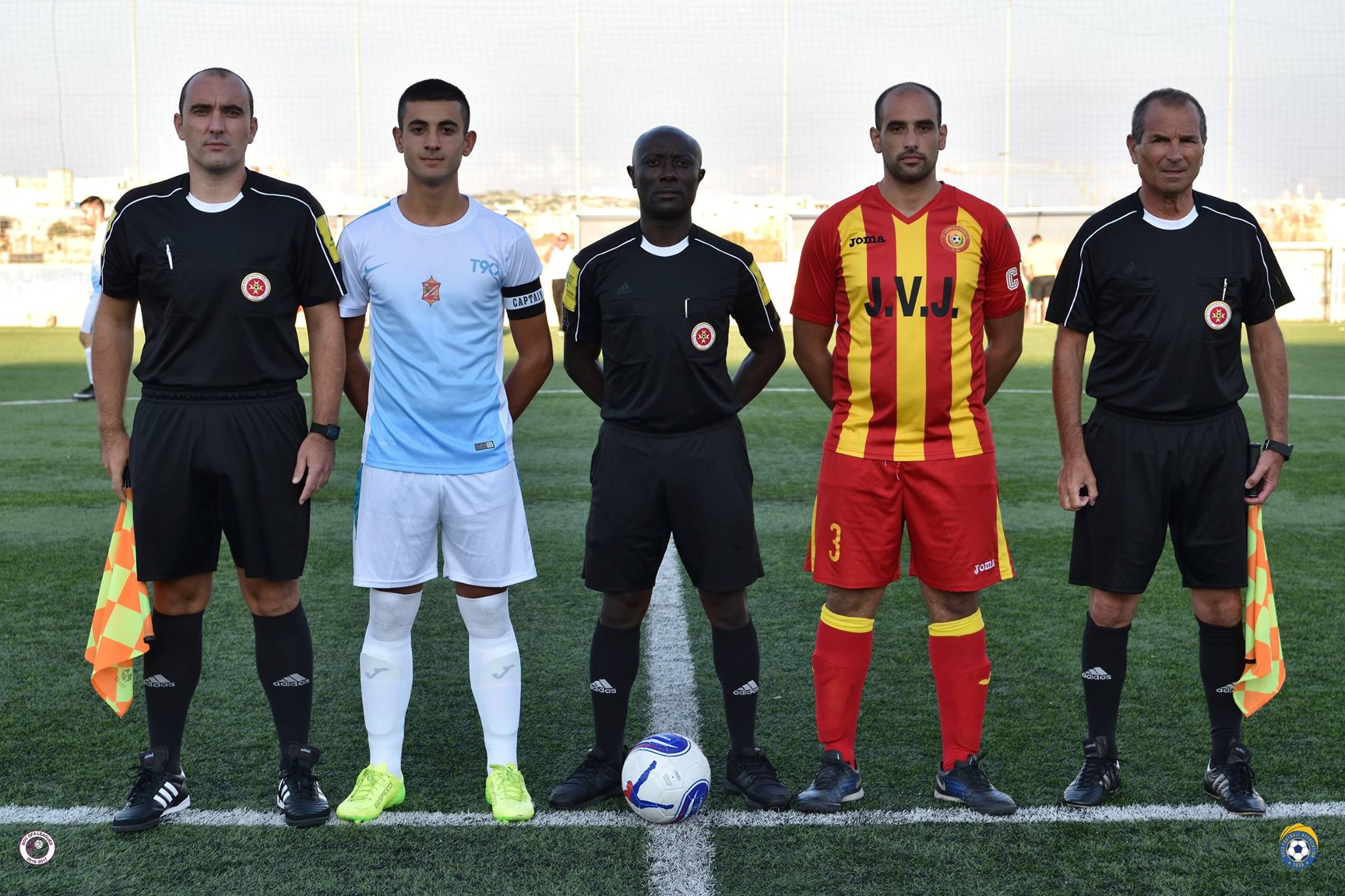 St Lawrence Spurs, who were held to a draw in their opening match of the campaign, registered their first win of the BOV Gozo Football League second division from their match against Zebbug Rovers.  The Spurs are considered to be among the protagonists of the campaign and in this match they were determined to make up for the disappointing result of their previous match.  They dictated matters for long stretches over Zebbug and paved the way to the comfortable win with three goals scoring during the first half.  St Lawrence's striker Mohammed Senussi Telessi was undoubtedly the hero for his side by scoring the four goals that actually decided the encounter.  This was Zebbug's second consecutive defeat from two matches, which also happened to be against the two teams considered as hot favourites to challenge for the main honour of the category.
Zebbug tried to be adventurous during the first part of the match and on 13 minutes they were also dangerous when Gibson Mfulwane entered St Lawrence's area with a personal action from the left flank but his shot form a good position ended just wide.  The Spurs replied through a low shot by Mohammed Senussi Telessi that also ended wide and on 16 minutes St Lawrence opened the score when Mohammed Senussi Telessi turned around his direct opponent at the edge of Zebbug's area and placed in goal with a low shot.  Zebbug were shocked and the Spurs increased their territorial supremacy.  On 34 minutes St Lawrence doubled the score through a tap-in by Mohammed Senussi Telessi following a low cross by Kenny Hili.  Two minutes later Mohammed Senussi Telessi scored the third goal when he took the ball inside Zebbug's area and lobbed easily into an open goal as the goalkeeper left his position in an attempt to block the danger.  St Lawrence could have added another goal on 36 minutes but Zebbug's keeper Baskal Saliba made a good intervention to block an attempt by Kenny Hili who was released inside the area by Mohammed Senussi Telessi
Zebbug tried to produce a reaction after the break and on 57 minutes they went again close to scoring but Elijah Xuereb's lob when the goalkeeper was out of his position was cleared off the goalmouth by Laurent Pisani. The Rovers reduced the deficit two minutes later when substitute Anthony Zammit crossed from the left flank and Gibson Mfulwane prolonged to an unmarked Elijah Xuereb who fired towards goal from an ideal position.  However, Munxar re-established the three-goal difference on 62 minutes when they were awarded a penalty for a foul by goalie Baskal Saliba on substitute Stefan Cauchi and Mohammed Senussi Telessi converted from the spot kick.  The match lost much of the interest but during the final stages the two sides could have scored other goals.  On 83 minutes St Lawrence's goalie Godwin Micallef was well placed to block an effort by Gibson Mfulwane who was alone in the area and one minute later Zebbug's goalkeeper blocked an effort by Kenny Hili following a personal action.  Zebbug were again dangerous on 86 minutes through another effort by Gibson Mfulwane that was blocked by goalie Godwin Micallef and in the first minute of stoppage time St Lawrence's Stefan Cauchi had a low drive from a good position that ended inches wide.
Referee: Jude Utulu