GFA BOV Gozo Football League Division I
Gozo Stadium
Oratory Y : 1 (J. Buttigieg 89')
R. Sammut, M. Azzopardi (Ju. Attard), J. Polo Longarela, K. Grima, K. Farrugia, B. Perello Palou, C. Mercieca (J. Buttigieg), A. Bezzina (Jo. Attard), L. Mba Mutasi, M. Buttigieg, R. Ebube Okpokwu.
Nadur Y : 2 (D. Krstic 68', 84')
M. Muscat, S. Hans Muller, D. Farrugia, D. Krstic (M. Zerafa), J. Grima (G. Muscat), Sh. Attard, J. Buttigieg, B. Said, S. Cassar, D. Dos santos (M. Hyzler).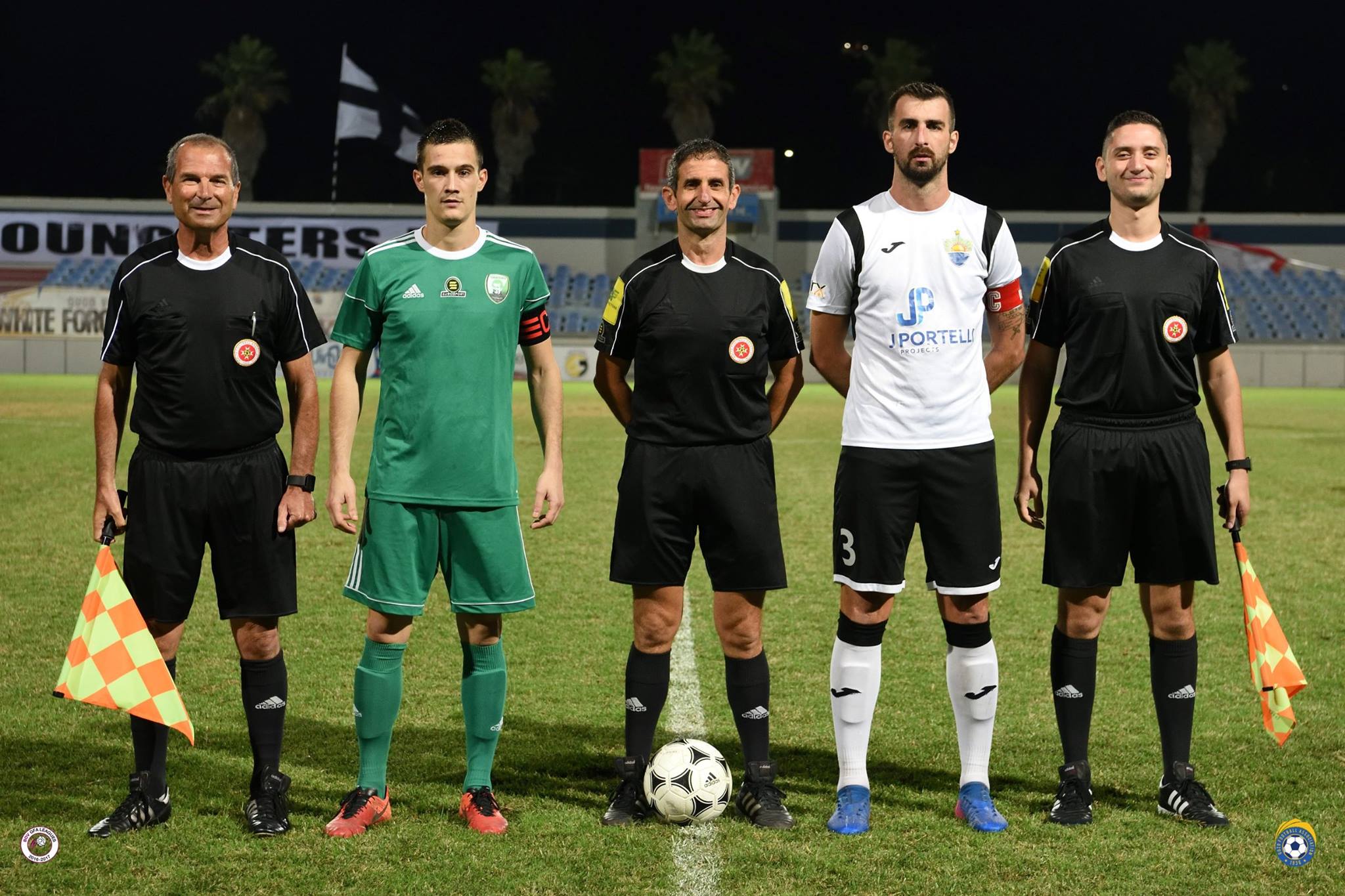 Nadur Youngsters maintained their ambition to be among the challengers for title by obtaining the full points at stake from the match against Oratory Youths.  The match was well contested during the first period as the two sides were aiming to win the encounter.  Nadur needed the victory to obtain their second consecutive win while Oratory were aiming to register their first win in the championship after two draws.  However, Nadur held command of play during he second period and ended up earning a deserved win.  The hero for Nadur was Darko Krstic who scored the two goals for his side that decided the issue.  Nadur's win could have been with a larger margin but Oratory's keeper Richard Sammut had an excellent performance with a series of difficult interventions that kept his side in contention for most of the encounter.
Play was rather balanced during the first phase of the encounter and the two sides created some good scoring opportunities.  On 8 minutes a shot by Nadur's Joseph Grima was well blocked by goalie Richard Sammut and one minute later Nadur almost opened the score but a strike by Daniel Farrugia following a corner action was blocked on the fatal line by defender Manuel Buttigieg.  On 15 minutes Nadur's Dewide Dos Santos had a good shot that got a deflection and the ball ended wide and three minutes later the same Dos Santos had another shot that was saved with some difficulty in two attempts by goalie Richard Sammut.  Oratory replied on 28 minutes through an effort by Bartomeu Perello Palou who took the ball from Nadur's defence but his low shot was well saved by goalie Matthew Muscat.  On 36 minutes Oratory's keeper was again called to make a good intervention to save a shot by Sandro Muller and three minutes later Oratory's Bartomeu Perello Palou had a close ranged shot following a cross by Ralph Ebube Okpokwu that hit the post.  Nadur was as much unlucky on 44 minutes when a fine strike by Shaun Attard was also stopped by the woodwork.
Nadur increased their efforts after the break and produced some pressure over Oratory's rearguard.  On 48 minutes a header by Sandro Muller form a corner kick by Dewide Dos Santos ended just over Oratory's goal and two minutes later a good attempt by Brandon Said following a cross by Milos Nenadovic also ended over Oratory's goal.  On 54 minutes Brand Said took the ball from Oratory's defence but his shot ended on the side of the net.  Five minutes later Nadur were again dangerous through a shot by Milos Nenadovic that was neutralised by Oratory's keeper Richard Sammut and the same goalie was again called to make a good save on 62 minutes following a free kick from long distance by Sandro Muller.  Five minutes later a free kick by Dewide Dos Santos ended just high and on 68 minutes Nadur opened the score when Darko Krstic was released inside Oratory's territory by Milos Nenadovic and the striker netted with a low drive.  On 73 minutes Nadur had a goal by Brandon Said that was disallowed for an offside position and on 76 minutes Oratory's keeper Richard Sammut was well placed to save an effort by Stefan Cassar.  The same goalkeeper was again called to make a difficult save on 78 minutes to deny Shaun Attard from scoring from long distance.  Nadur doubled the score on 84 minutes through a first timer by Darko Krstic following a cross from the left flank.  Nadur could have scored a third goal on 87 minutes but a lob by Darko Krstic addressed to an open goal was cleared off the fatal line by defender Manuel Buttigieg.  Oratory scored the consolation goal on 89 minutes through a close ranged shot by substitute Joshua Buttigieg following a cross by the other substitute Johann Attard.
Referee: Mario Apap