GFA BOV Gozo Football League Division I
Gozo Stadium
Kercem A : 1 (R. Sammut 72' o.g.)
B. Vrndic, J. Grech, N. Mercieca, M. Tabone, A. Komljenovic, P. Taylor, J.P. Mizzi, A. Mizzi, E. Vella, M. Mamo (A. Zammit), O. Rolovic.
Oratory Y : 0
R. Sammut, K. Grima, K. Farrugia, J. Buttigieg (A. Bezzina), B. Perello Palou, Jh. Attard, C. Mercieca, M. Buttigieg, R. Duric, R. Ebube Okpokwu, J. Polo Longarela.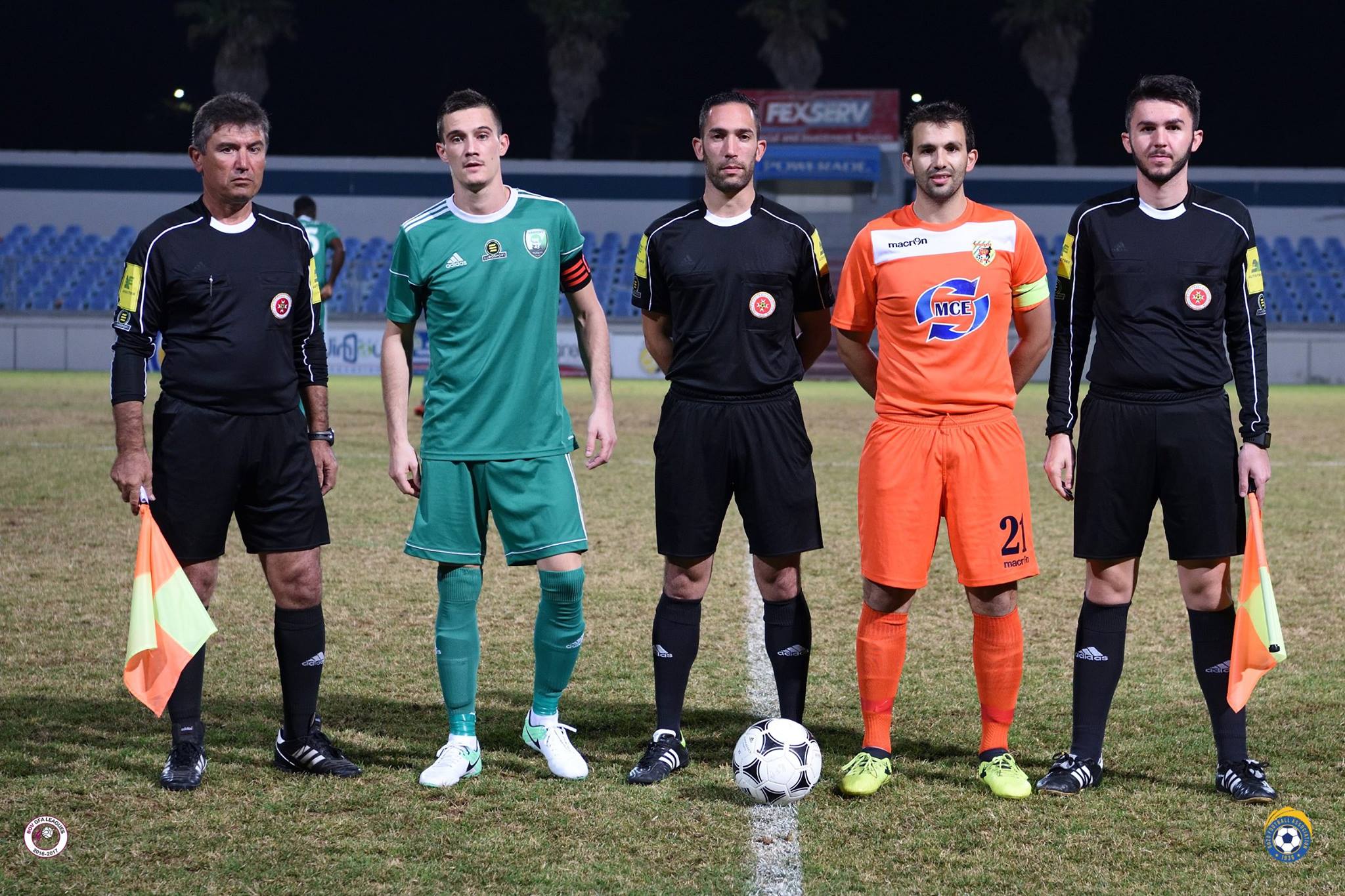 Kercem Ajax consolidated their fourth place on the table with a close win over Oratory Youths. With this result Kercem ended the first round of the championship on the fourth place on the table.  The Ajax confirmed the improvement that they registered in the last matches where they managed to recover from a disappointing start and move away from the relegation zone to a safer place on the table.  The match between Kercem and Oratory was a direct clash between two teams who are aiming to earn a mid-table position.  The Youths had a better start but the Ajax gained territorial supremacy as time passed by and created the better scoring opportunities.  However, the match was only decided with an own goal following a corner action that arrived in the last part of the match.
Oratory produced more offensive play during the first minutes of the match. After just fifteen seconds of play the Youths could have opened the score but Ralph Ebube Okpokwu concluded wide from an ideal position following a cross by Joshua Buttigieg.  On 7 minutes Oratory's Radovan Rolovic concluded wide from close distance and Kercem replied on 15 minutes with a good action by Andrew Mizzi, but defender Javier Polo Longarela was well placed and cleared the ball from the goalmouth before Kercem's Ognjen Rolovic could connect to Mizzi's cross.  Less than a minute later Kercem's Philip Taylor had a low strike following a prolonged action within Oratory's area that was blocked by the defence with the goalkeeper beaten and on 17 minutes Kercem's Ognjen Rolovic had an attempt directly from a free kick that was topped by the crossbar.  Kercem maintained pressure on Oratory's defence and on 21 minutes goalie Richard Sammut was called to make a good save to turn to a corner an effort by Ognjen Rolovic.  Three minutes later Oratory's defender Johann Attard cleared off the goalmouth a header by Kercem's Andrew Mizzi following a free kick from the left flank.  Oratory recovered from the difficult moment and on 28 minutes Kercem's goalie Branko Vrndic saved to a corner a free kick by Bartomeu Perello Palou.  Two minutes later Kercem's Ognjen Rolovic had a good attempt that was cleared off the fatal line but Oratory's defender Javier Polo Longarela and on 32 minutes Kercem protested for a penalty when Andrew Mizzi ended on the floor in the area following a challenge with Kersten Grima.  On 39 minutes Oratory once again threatened Kercem's defence but a close ranged shot by Ralph Ebube Okpokwu was blocked by goalie Branko Vrndic. 
Kercem regained command of play from the beginning of the second period and on 48 minutes Oratory's keeper Richard Sammut was well placed to save a shot by Elton Vella following a pass by Ognjen Rolovic.  One minute later the same Vella had a shot that ended wide and on 50 minutes Kercem's Andrew Mizzi had a good shot that was saved by goalie Richard Sammut.  Kercem continued to find it difficult to create serious scoring opportunities and on 62 minutes Oratory replied through a counter break but Ralph Ebube Okpokwu had his shot saved to a corner by Kercem's keeper Branko Vrndic.  In the following minutes Kercem Elton Vella had two attempts on separate occasions that were weak and easily neutralised by Oratory's keeper.  Kercem managed to open the score on 72 minutes when Oratory's keeper Richard Sammut committed an own goal in an attempt to hold a corner kick by Elton Vella.  The Youths had an immediate reaction and one minute later Kercem's goalie Branko Vrndic saved well a close ranged attempt by Ralph Ebube Okpokwu following a prolonged action inside Kercem's area.  On 85 minutes Oratory ended with a player less on the field when Javier Polo Longarela was sent off for a second caution following a foul on Ognjen Rolovic and from the resultant free kick Ognjen Rolovic had his attempt stopped by the post.
Referee: Philip Farrugia