GFA BOV Gozo Football League Division I
Gozo Stadium
Nadur Y : 5 (M. Markovic 64', D. Krstic 69', 90'; S. Attard 78', M. Nenadovic 81')
M. Muscat, S. Muller (M. Hyzler), G. Muscat (C. Hili), D. Farrugia, D. Krstic, S. Attard, B. Said, S. Cassar, S. Attard (M. Zerafa), M. Markovic, M. Nenadovic.
SK Victoria W : 0
L. Camilleri, J. Buhagiar, I. Xuereb, G.D. Diaz Valdiviezo, D.U. Monday, C. Sciortino, P. Dordevic, S. Harland (J. Meilak), A.A. Ige, A. Adesina (N. Cini), S. Baala.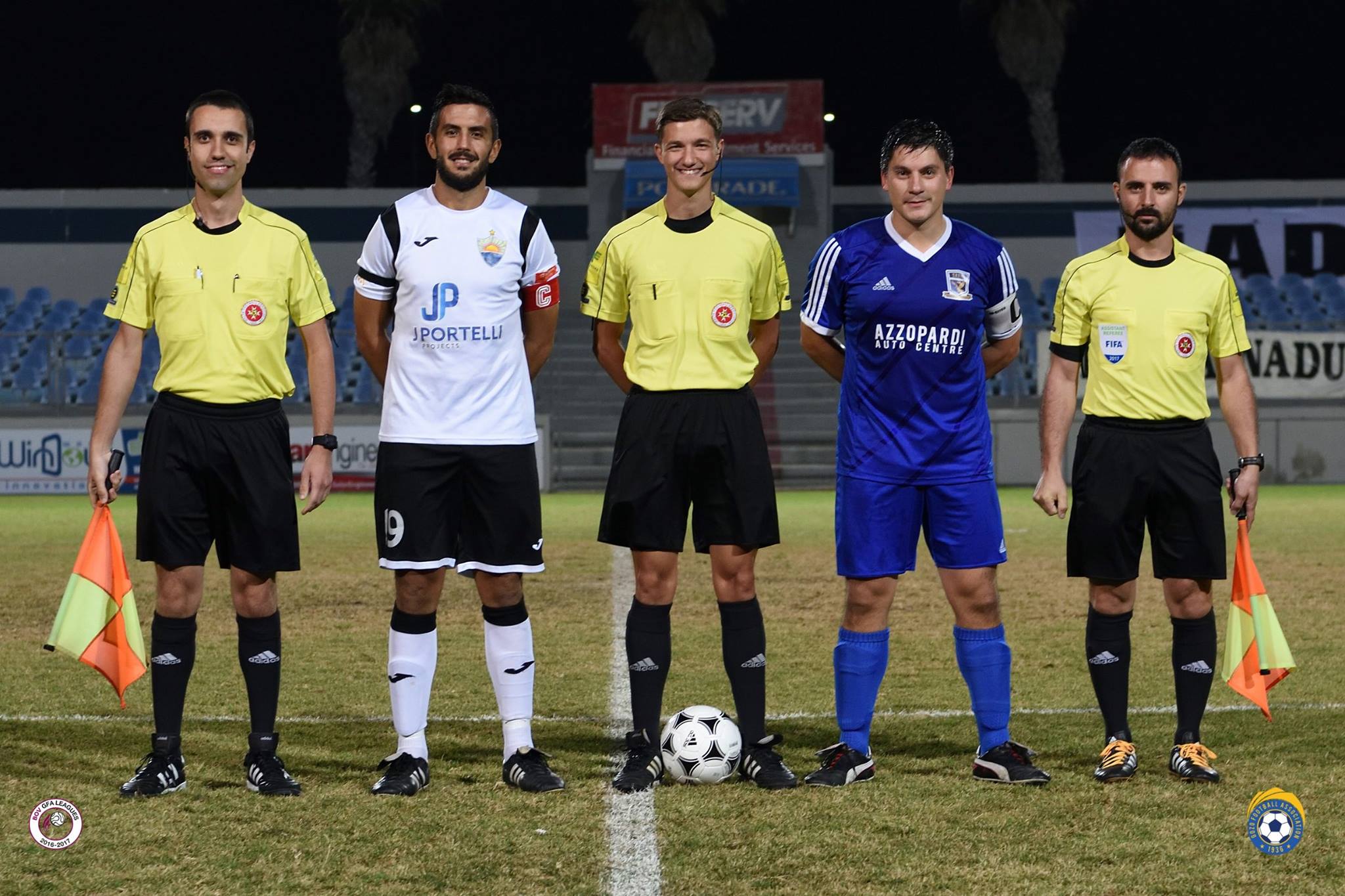 Nadur Youngsters registered a large win over SK Victoria Wanderers in the last match of the first round for the two sides.  Nadur dominated the match but had to wait for more than an hour of play to break the deadlock even though they were playing with an extra player on the field since the final stages of the first half.  The Wanderers struggled to resist to their more quoted opponents and at some point they were in contention to obtain a positive result.  However, Victoria were demoralised as soon as they conceded the second goal and ended up suffering more goals during the final stages of the encounter.  With this result Nadur confirmed their position on the table and therefore among the serious challengers for the title. 
Nadur produced continuous pressure over Victoria's defence during the opening minutes of the encounter.  In the second minute of play a a shot by Stefan Cassar was blocked by Victoria's defender Ajibade Adesina and on 8 minutes Victoria's goalie Leonard Camilleri was called to make a difficult save to turn to a corner a strike by Shaun Attard and the Wanderers replied one minute later through a shot by Sam Harland from close distance following a through pass by Abdullahi Ige that ended wide.  On 14 minutes Victoria's keeper went out of the area to block and initiative by Nadur's Brandon Said and on 15 minutes the same goalkeeper made a difficult save to turn to a corner a shot from close distance by Brandon Said.  The Wanderers had their best scoring opportunity of the first half on 18 minutes when Sunday Baala entered Nadur's territory with a personal action but had his shot that was blocked by goalie Matthew Muscat.  On 22 minutes Nadur's Darko Krsitic lifted the ball over the crossbar from close distance following a cross by Milos Nenadovic and three minutes later Nadur's Brandon Said won the ball from Victoria's keeper but his attempt from an angled position towards an open goal ended wide. On 26 minutes Nadur's Shaun Attard had a shot from the edge of the area that ended wide and on 39 minutes a free kick from long distance by Sandro Muller ended just over the crossbar.  On 42 minutes the Wanderers were reduced to ten players when David Udo Monday was sent off with a straight red for a foul in the midfield on Milos Nenadovic.  Despite playing with a player less on the field the Wanderers could have opened the score in the first minute of stoppage time before half time but Predrag Dordevic's shot ended wide.
After the break Nadur found it more difficult than expected to take immediate advantage of the extra player on the field of play.  On 47 minutes Nadur's Shaun Attard had a free kick that was neutralised by goalie Leonard Camilleri and the Wanderers replied on 57 minutes throughb an effort by Predrag Dordevic following a corenr kick by Sam Harland that ended just high.  On 61 minutes Nadur's Milos Nenadovic incredibly concluded wide from an ideal position following a cross by Darko Krstic.  Nadur opened the score on 64 minutes when Dsrko Krstic produced a fine move inside Victoria's area ands from his low pass Marko Markovic netted with a low shot.  The Wanderers had a good reaction and in at leasdt two separate occasion they could have levelled the score.  On 67 minutes Sunday Baala hit badly from close distance following an inviting cross by Ian Xuereb and one minute later the same Baala incredibly failed to hit the target from close distance following a cross from the left flank that was not cleared by Nadur's defence.  The Wanderers were punished for the missed chances as Nadur doubled the score on 69 minutes through a shot on the run by Darko Krstic following a low pass inside the area by Shaun Attard.  The wanderers threw the towel and Nadur dominated for the rest of the encounter.  On 74 minutes Victoria's goalie Leonard Camilleri saved well a strike by Shaun Attard but the same Shaun Attard increased the lead on 78 when he received the ball inside the area and netted as soon as the goalkeeper left his position in an attempt to block the danger.  Three minutes later Nadur scored their fourth goal through Milos Nenadovic who defended a ball inside the area and fired in goal from close distance.  The Wanderers could have scored a consolation goal on 83 minutes but a strike form long distance by Ian Xuereb was neutralised by goalie Matthew Muscat.  Nadur sealed the victory with the fifth goal that arrived on the stroke of regular time through Darko Krstic who took the rebound from the goalkeeper following a shot by Stefan Cassar
Referee: Alex Johnson