BOV GFA Cup Q/final
Kercem Ajax Stadium
SK Victoria W : 0
L. Camilleri, J. Buhagiar, I. Xuereb, G.D. Diaz Valdiviezo, D.U. Monday, A.G. Attard, P. Dordevic, S. Harland, A.A. Ige, N. Vella (A. Adesina), S. Baala.
Nadur Y : 1 (S. Attard 87')
M. Muscat, S.H. Muller, D. Farrugia, C. Hili, J. Grima (B. Said), Sh. Attard (G. Muscat), J. Buttigieg, S. Cassar, Sa. Attard, D. Dos Santos, M. Nenadovic.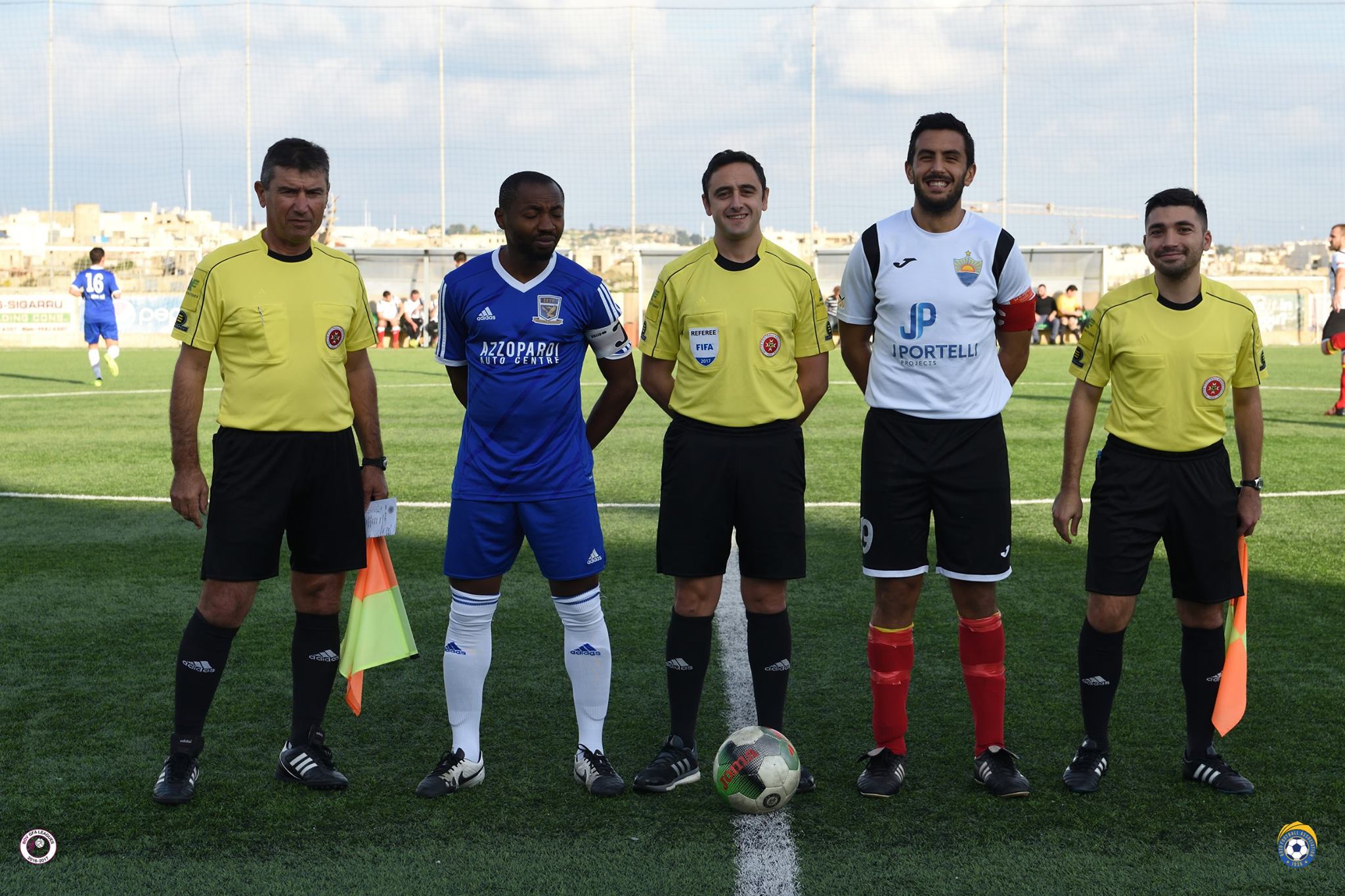 Nadur Youngsters registered a narrow win over SK Victoria Wanderers and retained their chances to challenge for the BOV GFA Cup.  Nadur were hot favourites to win the qualification but the match turned out in a well contested encounter where the qualification was in contention for the two sides for most of the time.  Nadur as expected held more command of play but the Wanderers defended well and also managed to created good open scoring opportunities where they could have surprised their more quoted opponents.  Nadur's win matured with a goal that arrived three minutes from the end of regular time and at a stage when they managed to defend their lead for the remaining minutes of play.
Nadur's first serious attempt at goal arrived on 10 minutes through a strike y Josef Buttigieg that missed the target and less than two minutes later the Wanderers replied through an action that started form a throw-in but Abdullahi Ige and Dario Valdiviezo both failed to capitalise and conclude form close distance so that goalie Matthew Muscat recovered in time and saved the danger form the goalmouth.  On 17 minutes Nadur's Dewide Dos Santos had a low shot from the resultant melee following a corner kick by Stefan Cassar that was saved to another corner by goalie Leonard Camilleri and from the resultant corner action an attempt by Sandro Muller ended high.  On 26 minutes Victoria's Dario Valdiviezo had a close ranged attempt that was blocked to a corner by goalie Matthew Muscat and from the same corner action a header by Predrag Dordevic from close distance ended wide.  Nadur produced maximum pressure on Victoria's defence during the final stages of the first half.  On 37 minutes a goal by Shaun Attard was disallowed for an offside infringement and three minutes later Victoria's keeper Leonard Camilleri was again called to make a good intervention following a free kick by Dewide Dos Santos.  Nadur were again dangerous in the second minute of stoppage time before half time but Milos Nenadovic's shot from an ideal position ended wide.
The Youngsters tried to maintain their momentum from the early stages of the second period and on 47 minutes a free kick by Dewide Dos Santos passed in front of Victoria's goal but heir was no striker at the right place for the tap-in.  Two minutes later a shot by the same Dos Santos ended high and the Wanderers replied on 56 minutes through a shot from a good position by Predrag Dordevic that ended just wide.  One minute later a shot by Nadur's Dewide Dos Santos ended just high and on 68 minutes the same Brazilian striker took a corner kick that arrived to an unmarked Shaun Attard but the latter headed badly and the ball passed in front of an opened goal until the defence recovered and cleared the danger.  On minute later Victoria's goalie Leonard Camilleri was well placed to neutralise a shot by Milos Nenadovic and on 72 minutes the Wanderers had an open scoring opportunity when Sunday Baala came face to face with Nadur's keeper but the latter maintained his position and managed to block the fine shot on the run by Victoria's striker.  On 79 minutes Victoria's goalie Leonard Camilleri made his best save of the afternoon to keeper his side in contention when he saved to a corner with difficulty a close ranged header by Sandro Muller following a corner kick by Dewide Dos Santos.  Nadur created another good action within Victoria's area on 83 minutes but a low shot by Milos Nenadovic was weak and the goalkeeper saved without difficulty.  The Wanderers could have scored on 85 minutes when Abdullahi Ige took the ball from Nadur's defence, turned around the goalkeeper and released Sunday Baala, but the latter had his shot from close distance blocked on the fatal line by central defender Sandro Muller.  The Wanderers were immediately punished for the missed open scoring opportunity as Nadur scored the decisive goal two minutes later though Saviour Attard who pushed the ball in goal from a melee resulting from a corner kick by Dewide Dos Santos.  In the second minute of stoppage time the same Dos Santos had an attempt directly from a free kick that was saved by goalie Leonard Camilleri.  One minute later the Wanderers could have levelled the score and forced extra time when Abdullahi Ige released Sam Harland inside Nadur's area but the latter had his shot that ended wide.
Referee: Feodor Zammit