BOV GFA Cup Rd. 1
Kercem Ajax Stadium
Munxar F : 3 (S. Muscat 17', 89'; M.M. Uzor 64')
L. Gatt, B. Meilak (K. Mizzi), K. Borg, P. Parnis, R. Sammut, O. Curmi, M. Bajada (F. Azzopardi), S. Muscat, M. Azzopardi, P. Said, M. Matthias Uzor.
Nadur Y : 6 (D. Dos Santos 19'pen, 71', 77'; B. Said 28', M. Markovic 33', J. Buttigieg 79')
G. Bugeja, S. Muller (S. Cassar), G. Muscat, C. Hili, J. Grima, J. Buttigieg, B. Said, M. Zerafa, S. Attard, D. Dos Santos (P. Muscat), M. Markovic (C. Abela).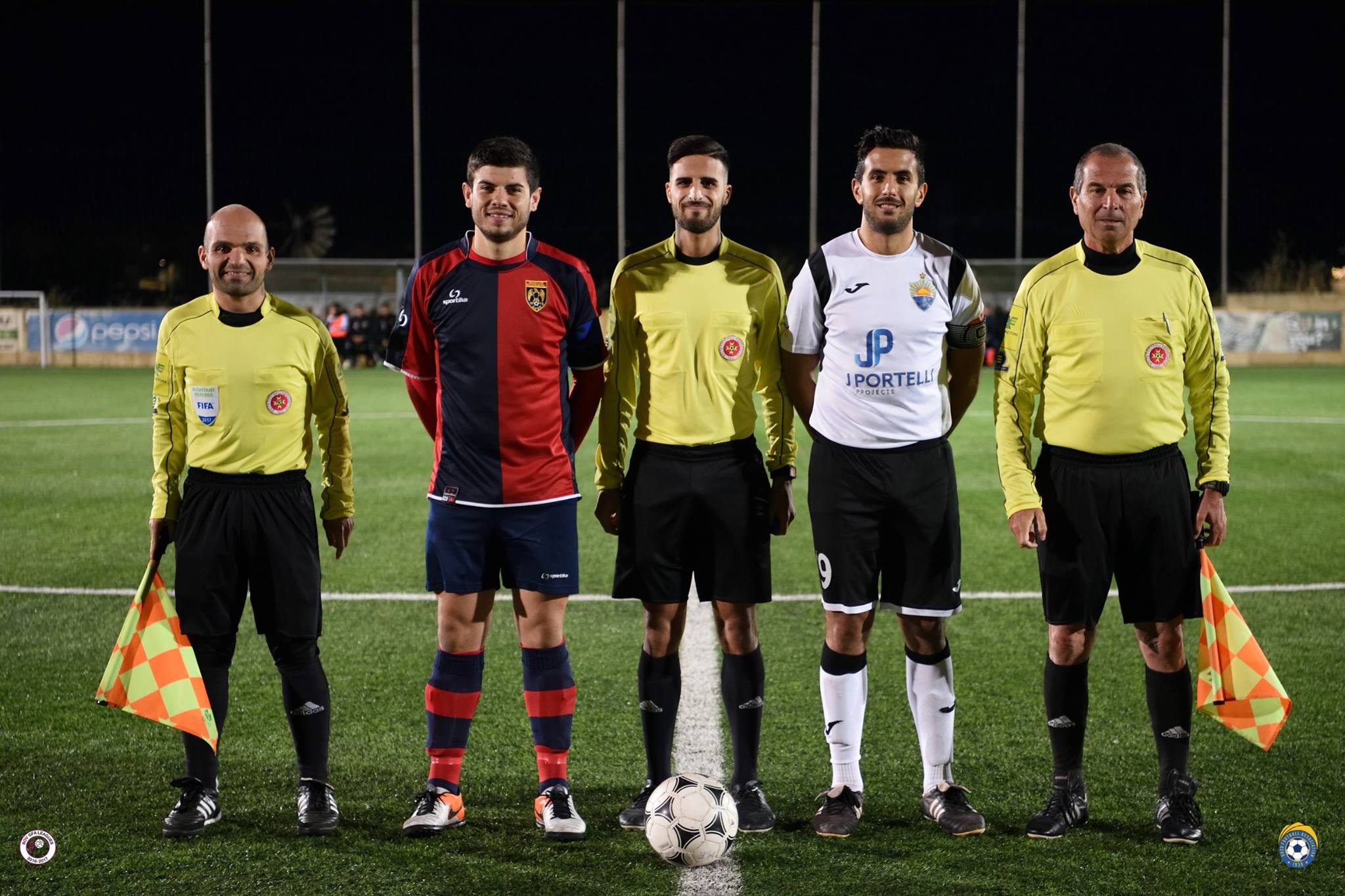 Nadur Youngsters obtained a place with the last eight teams in the BOV GFA Cup with a fine win over second division leaders Munxar Falcons.  Nadur held command of play throughout the encounter but in some occasions they seemed overconfident and conceded occasions to their less quoted opponents to produce dangerous actions.  Nadur took almost thirty minutes of play to take the lead as Munxar surprised the Youngsters with a goal that arrived during the early stages, and only made sure of the qualification with three goals scored during the last twenty minutes of play.
Nadur's first scoring opportunity of the match arrived on 10 minutes but Joseph Grima lifted the ball over the crossbar from close distance from an ideal position.  One minute later a shot by Brandon Said ended inches away from Munxar's goal and on 17 minutes Munxar opened the score through a strike by Samuel Muscat that ended out of the reach of goalie Geatano Bugeja.  One minute later Nadur could have levelled the score but a shot by Charles Hili was saved to a corner by goalie Liam Gatt with the aid of the crossbar.  On 19 minutes Nadur were awarded a penalty for handling by Matthew Bajada and Dewide Dos Santos converted from the spot kick.  Nadur increased their efforts in an attempt to turn the result in their favour and they managed to score on 28 minutes through a shot on the run by Brandon Said.  Nadur also increased their lead by scoring the third goal on 33 minutes through a low shot by Marko Markovic after receiving from Dewide Dos Santos.  On 43 minutes the Youngsters could have added another goal but Brandon Said's shot by Brandon Said from a good position ended high.
The Youngsters continued to dictate matter after the break and on 47 minutes they were again dangerous through a header by Marko Markovic following a free kick by Dewide Dos Santos that ended just wide.  On 53 minutes Munxar's keeper Liam Gatt was called to make a good save to turn to a corner a close ranged attempt by Joseph Grima.  Four minutes later Nadur's Dewide Dos Santos had an attempt that ended wide and on 63 minutes Nadur's Gabriel Muscat tried a first timer from a good position that missed the target.  Munxar punished their opponents on 64 minutes by reducing the deficit to just one goal when a shot from long distance by Michael Matthias Uzor surprised Nadur's goalie.  Nadur however, regained command of paly and on 68 minutes a shot by Brandon said ended just high.  One minute later a free kick by Nadur's Santro Muller was stopped by the crossbar and from the rebound a header by Joseph Grima ended wide.  On 71 minutes Nadur scored their fourth goal through a shot by Dewide Dos Santos who concluded a counter break by the Brazilian striker with the aid of Brandon Said.  Five minutes later Nadur's keeper Liam Gatt blocked a close ranged shot by Nadur's Joseph Grima and on 77 minutes Nadur's Dewide Dos Santos marked his personal hat-trick by scoring the fifth goal with a shot from outside the area.  Nadur scored their sixth goal on 79 minutes through a low shot by Josef Buttigieg following a prolonged action with Munxar's area.  Munxar scored their third goal on 89 minutes through a direct free kick by Samuel Muscat.
Referee: Daniel Portelli