GFA BOV Gozo Football League Division II
Kercem Ajax Stadium
Sannat L : 3 (F. Kosova 35', 55'; O. Farrugia 50')
A. Brignoli, F. Xuereb, F. Camilleri (S. Curmi), D. Borg, S. Sultana, J. Agius, M. Portelli (J. Zammit), N. Micallef, O. Farrugia (A. Camilleri), M. Muscat, F. Kosova.
Qala S : 0
L. Xuereb, J. Attard (D. Portelli), J. Buttigieg, S. Sillato, G. Sillato, C. Portelli, M. Cefai, F. Mumford, M. Pace (S. Spiteri), C. Caruana, J. Mifsud.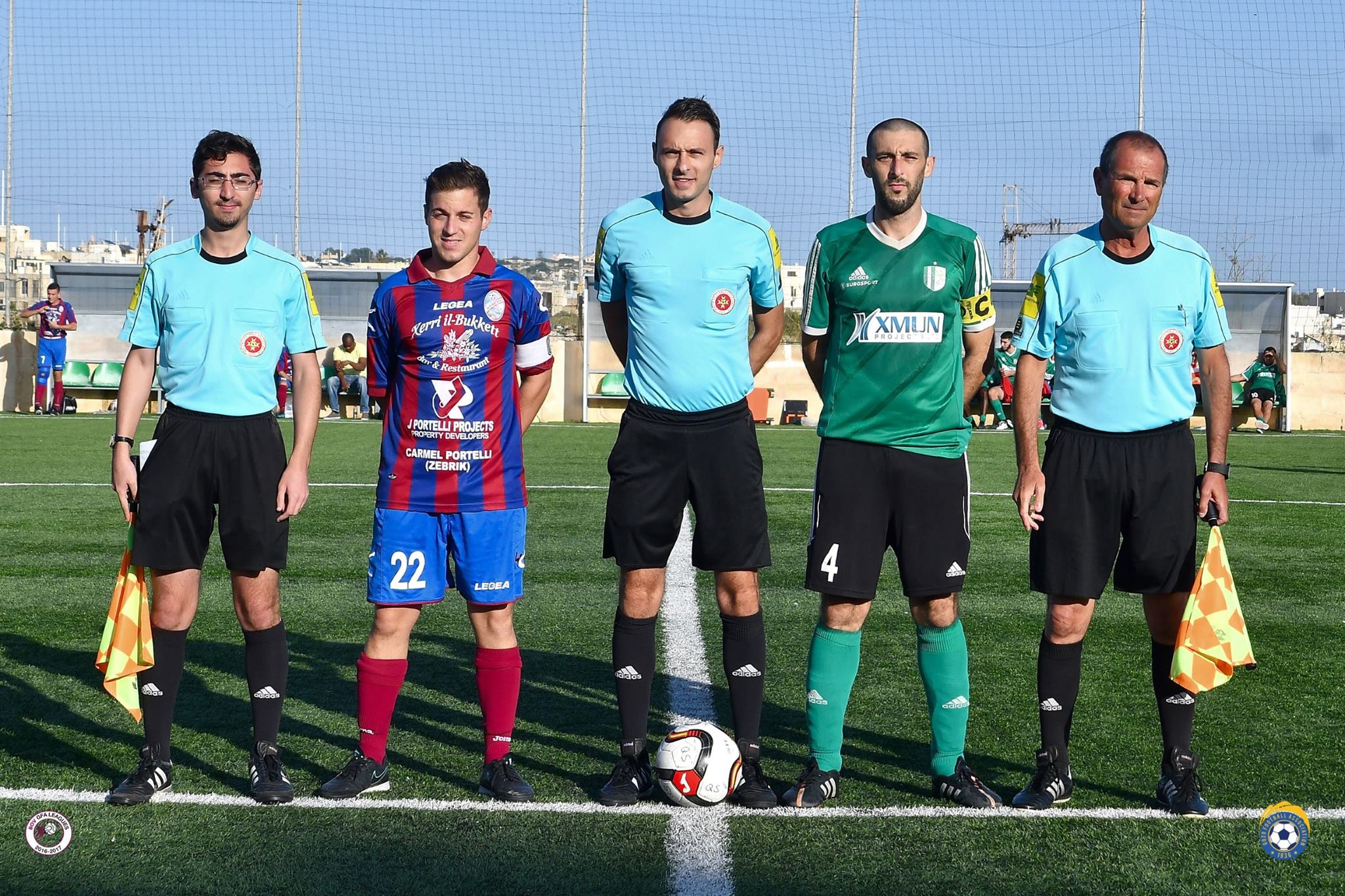 Sannat Lions started the second round of the second division championship with a deserved win over Qala Saints and with the points obtained they consolidated their runners-up position on the table.  With this result Sannat are now just one point behind leaders, the latter however have a game in hand.  The match for most of the first half was quite balanced but Sannat opened the score near the end of the first half and made sure of the three points with two goals scored during the first part of the second period.  Qala were demoralised and never managed to recover the difficult moment.  With this result Qala remain at the bottom of the table and without a win from six matches.
The two teams came out with the intention to take command of play but the two defensive departments prevailed over the respective strikers and the two goalkeepers were not called to make difficult interventions for most of the first half.  As time passed by, Qala tried to increase their pressure on Sannat's defence but as the maroons were producing their maximum efforts, on 35 minutes Sannat operated a counter break that initiated form the goalkeeper's kick and Franci Kosova entered Qala's area and netted with a low drive.  Qala's reply arrived through a free kick by Gabriel Sillato on 42 minutes that ended high but on 44 minutes Sannat went again close to scoring when Oliver Farrugia passed form the left flank and from his cross Franci Kosova hit badly from close distance and goalie Lorjean Xuereb managed to block the danger.
After the break Sannat came out more aggressive and took ten minutes to make sure of the full points at stake.  On 49 minutes Franci Kosova produced a personal action from the left flank about his attempt towards the far post ended wide.  Sannat doubled the score on 50 minutes through a low shot from the edge of the area by Oliver Farrugia that ended out of the reach of the goalkeeper following a personal action.  Qala replied two minutes later through a header by Jake Mifsud following a cross from the right flank that was saved to a corner by goalie Angelo Brignoli.  On 55 minutes Sannat scored their third goal when a close ranged shot by Franci Kosova following a cross by Oliver Farrugia, that was partially saved by goalie Lorjean Xuereb but the same striker headed into an open goal from the rebound.  Qala's reaction was sterile and on 61 minutes Sannat were again dangerous through a shot by Mark Muscat that ended wide and on 77 minutes substitute Antoine Camilleri had a good attempt that ended away from Qala's goal.  Qala's best opportunity to score a consolation goal on 87 minutes but a strike by Christian Portelli just missed the target.
Referee: Slobodan Petrovic