BOV GFA Cup Rd. 1
Kercem Ajax Stadium
Sannat L : 1 (N. Micallef 76')
O. Attard, F. Xuereb, F. Camilleri, D. Borg (J. Bonnici), S. Sultana, J. Agius, M. Portelli, N. Micallef (S. Curmi), A. Camilleri, F. Kosova (O. Farrugia).
Xewkija T : 5 (C. Antunes 19', 33'; M. Bamba 25', T.M. Dos Santos 34', T. Vella 43')
F. Vella, J. Azzoaprdi (T. Grech), M. Bamba, M. Xerri, G. Hili (O. Xuereb), R. Buttigieg, J.M. Vella, M. Stojanovic, T. Vella, T.M. Dos Santos, C. Antunes Pavlidis (L. Cilia).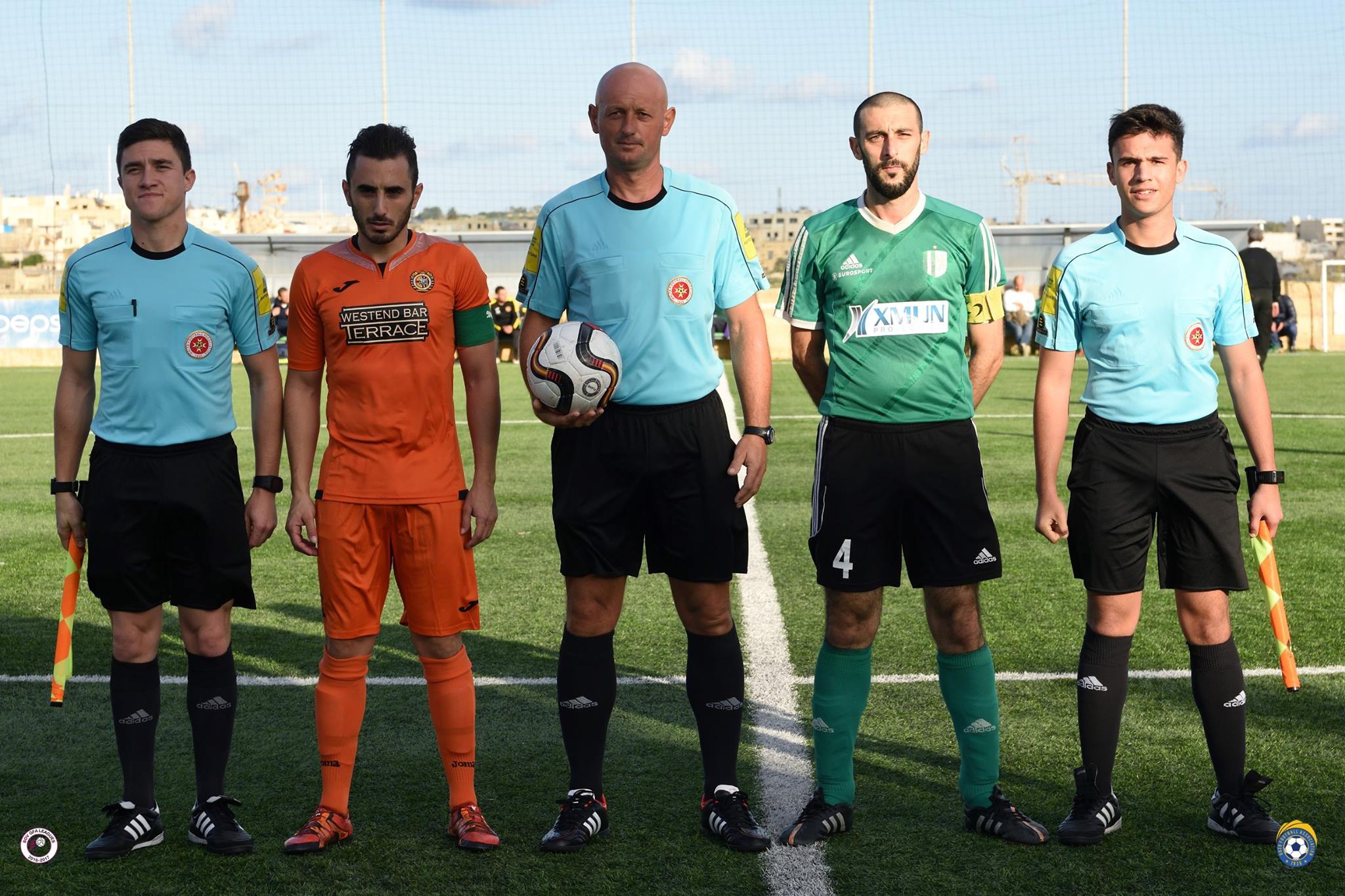 Xewkija Tigers scored five goals during the first half and administered their comfortable lead during the second period in their match against second division side Sannat Lions to earn the last available place in the quarter final stage of the competition.  Xewkija dominated over their opponents throughout the encounter.  Sannat tried hard to limit the danger inside their area but they only managed to control Xewkija's superiority when the qualification was already established.
Xewkija's first serious attempt at goal arrived on 10 minutes through a strike by Milos Stojanovic that was saved to a corner by goalie Owen Attard and Sannat replied on 18 minutes through a personal initiative by Franci Kosova, who entered Xewkija's territory but his inviting low cross crossed the area without finding anyone from Sannat's strikers to connect.  In the following action an attempt by Claudio Antunes following a corner kick by Rodney Buttigieg was saved with difficulty to another corner by Sannat's keeper and on 19 minutes Xewkija opened the score through a shot cross by Claudio Antunes following a short corner kick by Gennaro Hili, that ended out of the reach of the goalkeeper.  Xewkija doubled the score on 25 minutes when Sannat's defence failed to clear the ball from the goalmouth following a free kick by Joseph Mario Vella and the ball arrived to Mousa Bamba who fired in goal from an ideal position.  Less than a minute alter Sannat's keeper was called to make a difficult save to block an effort by Claudio Antunes following a cross by Thiago Melo Dos Santos and on 27 minutes Xewkija's Thomas Vella had  a shot on the run that ended wide.  Xewkija continued to put pressure on Sannat's defence and on 32 minutes a good shot by Gennaro Hili was saved to a corner by goalie Owen Attard.  However, from the resultant corner action, taken by Rodney Buttigieg, Xewkija scored their third goal through a header by Claudio Antunes.  On 34 minutes Xewkija scored their fourth goal when Thiago Melo Dos Santos headed behind goalie Owen Attard a fine cross by Claudio Antunes.  In the following minutes Sannat's keeper Owen Attard made two good saves in separate actions to deny Rodney Buttigieg and Joseph Azzopardi from adding more goals but on 43 minutes Xewkija managed to score their fifth goal through a fine header by Thomas Vella following a cross by substitute Omar Xuereb.
Xewkija could have scored the sixth goal in the first minute of play of the second period but a shot from a good position by Claudio Antunes ended wide.  On 50 minutes Xewkija's Rodney Buttigieg had an attempt that ended over the crossbar and eight minutes later Sannat's goalie Owen Attard was well placed to neutralise a header by Thomas Vella following a cross by Milos Stojanovic.  The same goalkeeper was well placed on 64 minutes to save a close ranged shot by the same Thomas Vella and as time passed by Xewkija reduced their pressure over Sannat's defence.  Sannat took advantage of the situation and on 70 minutes they went close to scoring through a header by Frankie Camilleri following a corner kick by Matthew Portelli that was saved by goalie Franklin Vella.  Sannat managed to score a consolation goal on 76 minutes through a low strike by Nicholas Micallef that surprised goalie Franklin Vella.
Referee: Darko Stankovic