GFA BOV Gozo Football League Division I
Gozo Stadium
Ghajnsielem FC : 2 (L.A. De Melo Lima 41', A. Xuereb 86')
J. Grech, An. Xuereb, D. Mercieca, L.A. De Melo Lima, K. Mercieca, Al. Xuereb (K. Grima), A. Oularbi, J.G. Vella, M.A. Morgon Filho, J.J. Sandobal Guarin.
SK Victoria W : 1 (A. Ige 85')
G. Ratto, N.J. Guerrero, A.G. Attard, R. Grech (J. Buhagiar), A. Touarha, P. Dordevic, C. Sciortino, I. Xuereb, N. Vella, D.U. Monday, A.A. Ige.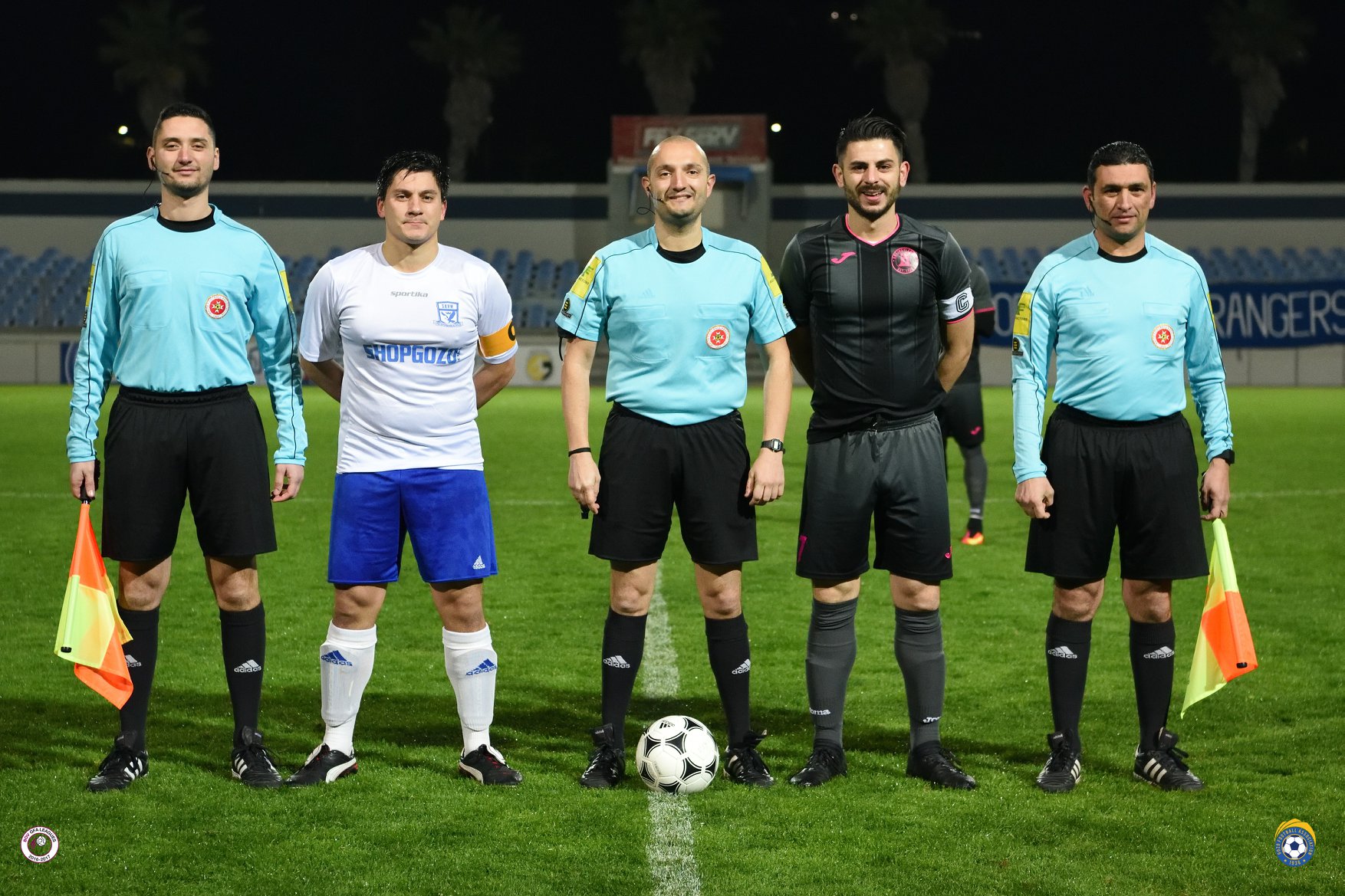 Ghajnsielem obtained an important win from their match against bottom placed SK Victoria Wanderers and with the points obtained they moved to a safer place on the table.  Play was quite balanced during the first half but broke the deadlock minutes before the break and held territorial supremacy for most of the second half.  The Blacks however failed to capitalise from some chances to add more goals so that near the end of the match they suffered Victoria's equaliser.  Ghajnsielem showed great character during this crucial moment and regained the lead by scoring the decisive goal in the following action. In this match the Wanderers showed some improvements from the last performances particularly in terms of deployment at their defence and also through the determination expressed in an attempt to earn at least a point in their attempt to move away from the bottom place.  However, the Citizens could not make up to the main factors which conditioned their position on the table since the beginning of the season as they still show that they are fragile at their defensive department and very weak whenever they approach their opponent's area.   With this result the Blacks are practically out of the relegation trouble while the Wanderers remain at the last place on the table with two points away from the other team in the red zone.
The first serious scoring opportunity of the encounter arrived in the fifth minute of play when Victoria's Abdullahi Ige entered Ghajnsielem's area but from his cross Predrag Dordevic failed to convert towards goal.  On 12 minutes Ghajnsielem's Kenneth Mercieca had a low shot that was saved by goalie Giacomo Ratto and on 18 minutes the Wanderers protested for a penalty when Abdullahi Ige ended on the floor inside Ghajnsielem's area when he tried to pass around the goalkeeper with a personal action.  On 25 minutes a header by Abdullahi Ige from a cross by Ryan Grech ended over Ghajnsielem's goal and on the half hour mark Victoria's keeper Giacomo Ratto saved to a corner with difficulty a strike by Joseph Vella.  From the resultant corner action Ghajnsielem's Jhon Jairo Sandobal Guarin had his shot that ended just wide.  Ghajnsielem were again dangerous on 38 minutes with a shot by Joseph Vella that ended wide and on 41 minutes the Blacks opened the score when a header by Marco Antonio Morgon Filho from a corner kick by Joseph Vella hit the crossbar and from the rebound Luis Andre De Melo Lima headed inside an open goal.  Victoria's reaction arrived two minutes later but Aaron Touarha's header following a cross by Abdulalhi Ige ended high.
After the resumption the Blacks increased their pressure on Victoria's defence and went close to scoring on more than one occasion.  On 52 minutes a free kick by Marco Antonio Morgon Filho was saved in two attempts by goalie Giacomo Ratto and one minute later the Wanderers replied with a header by Abdullahi Ige from a good position that was weak and easily saved by goalie Joseph Grech.  On 61 minutes the Blacks could have scored their second goal but a header by Jhon Jairo Sandobal Guarin from a corner action was cleared off the goalmouth with difficulty by Victoria's defence.  The Wanderers were dangerous on 73 minutes but a strike by Chris Sciortino form long distance was saved win two attempts by Ghajnsielem's goalie Joseph Grech.  On 83 minutes the Blacks produced a fast break through Luis Andre De Melo Lima but goalie Giacmo Ratto left his position in time and took the ball before Marco Antonio Morgon Filho could conclude into an open goal.  The Wanderers levelled the score on 86 minutes when Abdullahi Ige took a back pass by Ghajnsielem's Joseph Vella aimed to the defence, entered the area and placed in goal with a low shot.  Ghajnsielem were not demoralised and regained the lead on 86 minutes through a low shot from outside the area by Alberto Xuereb after receiving from Joseph Vella.  Victoria's reaction arrived on 87 minutes through a strike by Predrag Dordevic that ended high but the score remained unchanged until the final whistle.
Referee: Glen Tonna