MFA The FA Trophy Rd I 
MATCH DETAILS
Gozo Stadium – 6 September 2018
Ghajnsielem FC: 0
Xuereb, J.P. Longarela, A. Oularbi, K. Mercieca, C. Hili, Al. Xuereb (D. Hili), An. Xuereb (J. Tabone), D. Mercieca, A. Camilleri, N. Damba, L.A. de Melo Lima.
Xewkija T FC: 2     (C. Bugeja 30', M. Stojanovic 41')
Camilleri, J. Azzopardi, S.A. Martinez Villa, D. Krstic, C. Bugeja, P.C. Antunes (T. Vella), M. Xerri (J. Saliba), J. Cefai (O. Spiteri), S.P. Bajada, D. Bogdanovic, M. Stojanovic.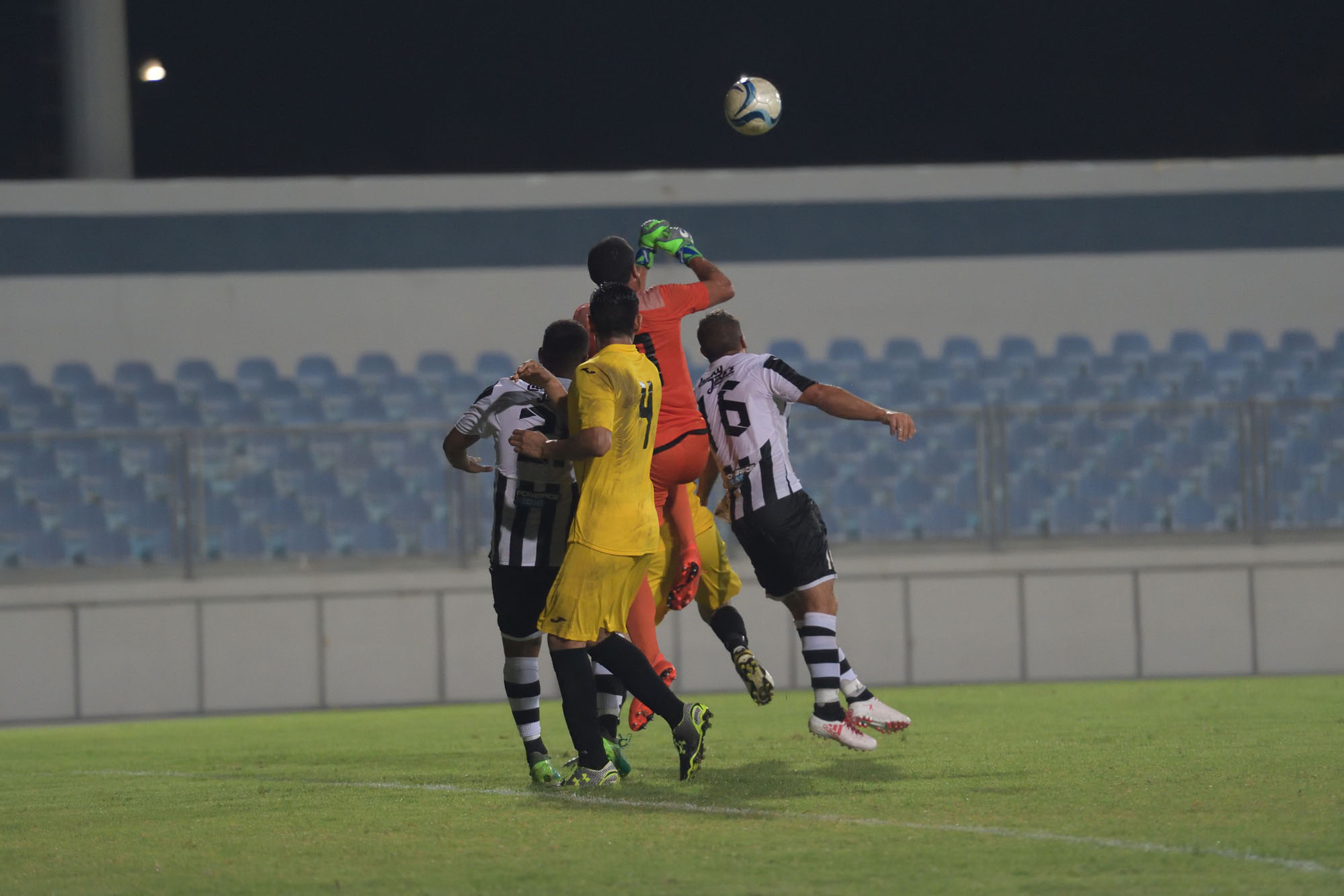 MATCH REPORT
In the only match between two sides from the Gozitan first division, Xewkija Tigers registered a 2-0 win over Ghajnsielem with the two decisive goals scored during the first period.  Xewkija were undoubtedly the better side and they rarely conceded any scoring opportunities to their opponents throughout the ninety minutes.
Xewkija's first scoring opportunity of the encounter arrived on 18 minutes but Darko Krstic failed to connect to an inviting low cross by Shaun Bajada.  Three minutes later a header by Darko Krstic following a cross by Joseph Cefai was deflected to a corner by Ghajnsielem's defense and in the following action a lob by Xewkija's Claudio Antunes was cleared off the fatal line by Javier Polo Longarela with Ghajnsielem's goalie beaten.  Ghajnsielem's best scoring opportunity of the encounter arrived on 29 minutes through  shot form long distance by Charles Hili that was saved to a corner with difficulty by goalie Leonard Camilleri.  One minute later Xewkija opened the score through a header by Christian Bugeja following a cross by Shaun Bajada.  Ghajsnielem replied through a shot by Luis Andre De melo Lima that was cleared form the goalmouth by central defender Sergio Arturo Martinez villa and on 37 minutes a strike by Xewkija's Christian Bugeja ended just wide.  One minute alter Ghajnsielem's Alberto Xuereb had an attempt that missed the target and on 41 minutes Xewkija scored their second goal when a through pass by Manwel Xerri arrived to Milos Stojanovic who controlled the ball inside the area and fired in goal with a shot towards the far post.
After the resumption Xewkija continued to dictate matters and on 52 minutes Ghajnsielem's goalie Lorjean Xuereb was well placed to neutralise an effort by Shaun Bajada.  Xewkija were again dangerous on 65 minutes through a shot by Christian Bugeja that ended away from goal and on 80 minutes Ghajnsielem were reduced to ten players when Naby Damba was sent off for retaliation.  Ghajnsielem's last opportunity to re-open the issue arrived on 85 minutes through a shot by Luis Andre De Melo Lima that ended wide.
Referee: Paul Toledo