MATCH DETAILS
GFA BOV Gozo Football League Division I
Gozo Stadium – 22 February 2019
Ghajnsielem FC : 2 (C. Hili 52', L.A. De Melo Lima 68'pen)
Xuereb, L. Da Silva Lopes, K. Mercieca, C. Hili, Al. Xuereb, D. Mercieca, A. Camilleri (D. Hili), K. Grima, A. Oularbi, L.A. De Melo Lima, J. Sato.
Victoria H FC : 3 (S. Bajada 32', E.A. Da Silva 56'pen, D. Sowatey 76')
Galea, J. Azzopardi, C. Mercieca, A. Mizzi, J. Bajada, S.P. Bajada, H. De Souza Maciel (J. Buttigieg), D. Sowatey, E.A. Da Silva, E.P. Lattes.

MATCH REPORT
Victoria Hotspurs obtained three hard-earned points from a 3-2 win over Ghajnsielem so that they made sure of sole leadership at the end of the second round of the championship.  The Hotspurs took the field as hot favourites to obtain a win over the Blacks and to repeat a convincing win as they already did in the match between the two sides of the first round.  However, Ghajnsielem seemed in a good shape and managed to remain in contention for a positive result until the dying moments of the encounter. For this match the Hotspurs had goalie Adrian Parnis missing due to an injury, while defenders Jason Pace, Lawrence Grima and Ferdinando Apap were not among the player's list due to suspensions.  The match therefore turned out into an interesting encounter where the Hotspurs managed to clinch the win through their experience as they managed to produce an effective reaction after conceding two equalisers by Ghajnsielem during crucial moments of the encounter.
As expected the Hotspurs took command of play from the early stages of the match.  On 10 minutes Ghajnsielem's keeper Lorjean Xuereb partially saved an effort by Henrique Maciel and form the same action an overhead kick by Christian Mercieca ended high.  Four minutes later the Hotspurs lost a good scoring opportunity when Ghajnsielem's central defender Leandro Da Silva Lopes hit badly inside his area and the ball arrived to Emiliano Lattes who released Elton Da Silva but the latter saw his low shot well saved by goalie Lorjean Xuereb.  Victoria's Elton Da Silva had another good attempt on 16 minutes that ended high and three minutes later Victoria's keeper Daniel Galea was well placed to neutralise a shot by Alberto Xuereb. The Hotspurs were again dangerous on 24 minutes through a free kick by Elton Da Silva that was easily saved by goalie Lorjean Xuereb and five minutes later the Citizens were also unlucky when a strike by Emiliano Lattes was stopped by the post.  Victoria Hotspurs opened the score on 32 minutes through an excellent direct free kick by Shaun Bajada from an angled position that ended out of the reach of the goalkeeper.  Ghajnsielem's reaction arrived on 41 minutes when Victoria's defence failed to clear the ball from their area following a free kick by Luis Andre De Melo Lima and the ball arrived to Kenneth Mercieca who hit badly from a good position and the ball ended wide.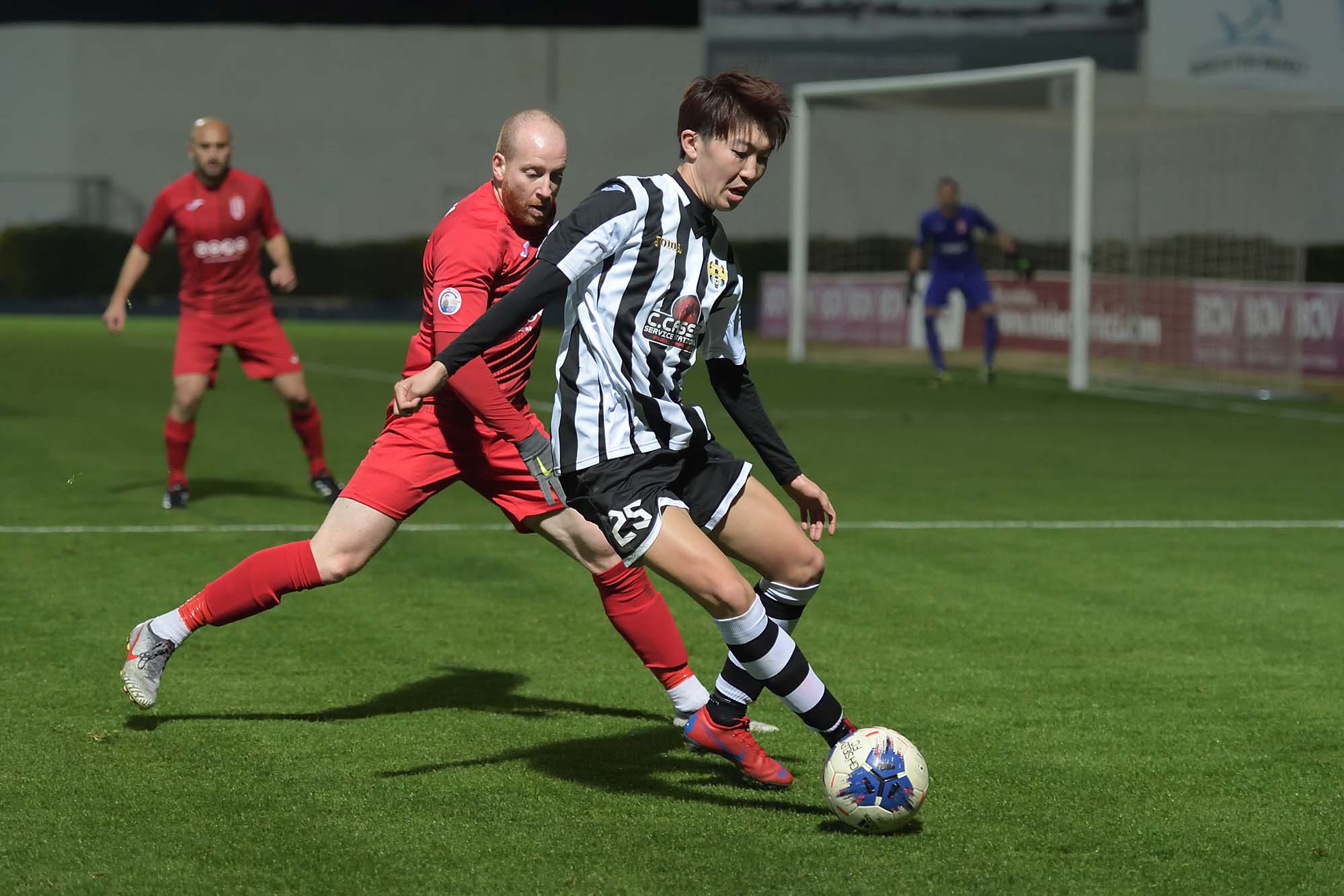 After the break the Hotspurs seemed in a position to control their one-goal lead and on 50 minutes they went close to score a second goal but a free kick by Elton Da Silva ended wide.  Ghajnsielem levelled the score two minutes later when Victoria's defence cleared badly the ball from the area and Charles Hili surprised Victoria's keeper with a fine strike from outside the area.  On 54 minutes Ghajnsielem could have turned the result in their favour but a shot by Alberto Xuereb was well saved by Victoria's goalie Daniel Galea.  The Hotspurs regained the lead on 56 minutes when the referee awarded a penalty for a foul by Kenneth Mercieca on Elton Da Silva and the same Brazilian striker converted from the spot kick.  However, Ghajnsielem were not demoralised and on 68 minutes they produced a prolonged action inside Victoria's area where Alberto Xuereb ended on the floor following contact with Jonathan Bajada.  The referee waived play on but from the same action the referee awarded a penalty for a challenge by Justin Azzopardi on Ghajnsielem's Luis Andre De Melo Lima and the latter converted from the spot kick to make it 2-2. Play became more interesting as the two sides went all out to obtain the win.  On 71 minutes a shot by Ghajnsielem's Luis Andre De Melo Lima was saved by goalie Daniel Galea and on 76 minutes the Hotspurs scored the goal that decided the issue when Ghajnsielm's defence left spaces within the area when they cleared the ball badly from their territory and from a cross by Shaun Bajada Daniel Sowatey arrived on the ball and netted from close distance.  On 82 minutes Ghajnsielem's Alberto Xuereb had a shot that ended high and one minute after Ghajnsielem's goalie Lorjean Xuereb kept his team with the hope to save the result when he denied Christian Mercieca from scoring by holding a close-range shot in two attempts. Ghajnsielem went again close to scoring on 85 minutes through a close ranged attempt by debutant Juki Sato following a corner kick by Ali Oularbi.  In the following action Ghajnsielem's keeper neutralised another effort by Christian Mercieca and Ghajnsielem's last opportunity to level the score arrived in the fourth minute of stoppage time but a goal by Luis Andre De Melo Lima, from a melee in front of Victoria's goal that resulted from a free kick by Alberto Xuereb, was disallowed for a foul on the goalkeeper.
Referee: Luke Portelli