Victoria H : 3 (H. Maciel 7', 61'; J. Bajada 83')
A. Parnis, M. Bamba, J. Tabone, K. Farrugia (C. Mercieca), E. Nwankwo, J. Pace, J. Grech (O.I. Guobadia), A. Bezzina, H. Maciel, J. Bajada, F. Camilleri.
Oratory Y : 0
C. Mercieca, J. Polo Longarela (K. Borg), M. Gauci (E.F. Da Silva Santos), B. Polo Longarela, K. Farrugia, A. Debrincat, Ju. Attard, I. Dolara, M. Buttigieg, J. Bonnici, S. Curmi.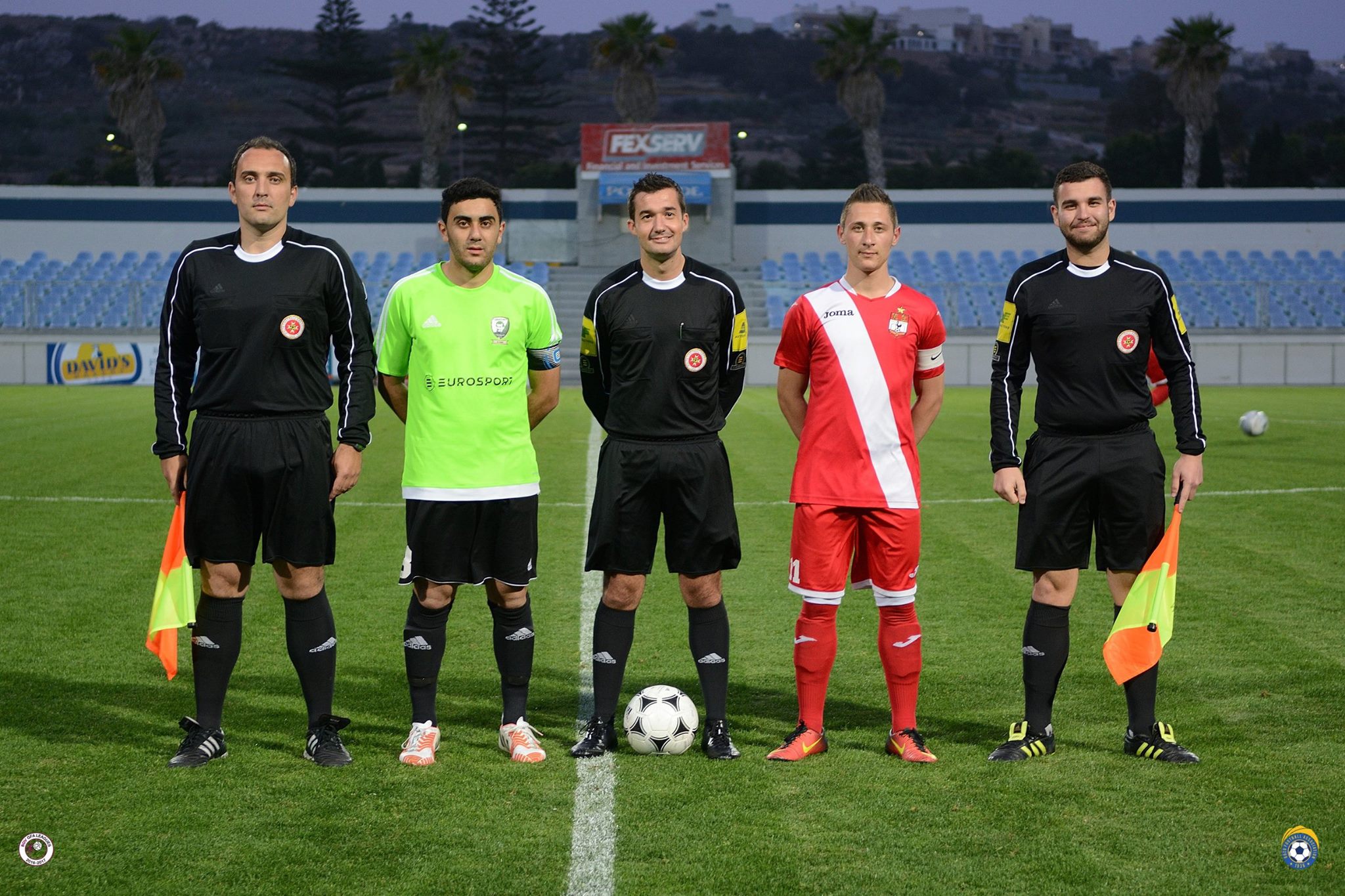 Victoria Hotspurs obtained a deserved 3-0 win over Oratory Youths in the last match for the two sides of the championship so that they retained the possibility to end the fourth place on the finals standings.  For this match the two sides were aiming to obtain a positive result despite the fact that they both had some regular players missing in view of their commitment in the semi-final of the GFA Cup.  In this match the Hotspurs held territorial supremacy for long stretches and produced the better scoring opportunities, while Oratory struggled to share play and were very weak in attack.  Victoria's striker Henrique Maciel scored a brace so that he is sharing leadership of the top-scorer table with Xewkija's striker Thiago Melo Dos Santos with 14 goals each.
The Hotspurs opened the score in the seventh minute of play through a close ranged shot by Henrique Maciel who received a ball from Eric Nwankwo following a cross from the right flank by Jason Pace.  Oratory replied on 15 minutes through a strike by Andrea Debrincat that ended just wide.  Play took place in the midfield for most of the first period but the Hotspurs went again close to scoring on at least two occasions before half time.  On 20 minutes a free kick by Henrique Maciel ended wide and on 42 minutes Oratory's goalie Courtney Mercieca was called to make a difficult intervention to save a low shot by Jason Pace who was released in the area by Henrique Maciel.
After the resumption the Hotspurs regained territorial supremacy and doubled the score on 61 minutes through a header by Henrique Maciel following a cross by substitute Osa Ice-cream Guobadia.  Oratory seemed demoralised while the Hotspurs continued to dictate matter for the rest of the encounter.  On 83 minutes the Hotspurs increased their lead with a third goal when Henrique Maciel released Jonathan Bajada who entered Oratory's territory, turned around the goalkeeper just outside the area and deposited the ball into an open goal.  Until the end of the encounter the Hotspurs could have scored more goals.  On 85 minutes Eric Nwankwo incredibly concluded wide from close distance following a cross by Henrique Maciel.  One minute later Oratory's goalie Courtney Mercieca saved with difficulty a close ranged shot by Courtney Mercieca.  The same goalkeeper was again called to make a difficult intervention on 89 minutes to deny Victoria's striker Henrique Maciel from scoring his third personal goal.  In the second minute of stoppage time Oratory ended with ten players when Inigo Dolara was sent off for a second bookable offence following an infringement noted by the assistant referee.
Referee: Andrea Sciriha