GFA Gozo Football League Division II
Kercem Ajax Stadium

St Lawrence S : 3 (C. Tabone 27', D. Di Maio 40', 51')
L. Buttigieg, S. Mizzi, L. Buttigieg, D. Di Maio, K. Hili, J. Theuma, C. Cauchi (S. Sultana), C. Azzopardi, D. Micallef, C. Farrugia (L. Attard), C. Tabone (S. Cauchi).
Zebbug R : 0
B. Saliba, G. Portelli, F. Cini, C. Borg (C. Farrugia), J. Debrincat, O. Calleja, C. Vella, M. Ciangura, B. Perello Palou, P. Camilleri, M. Mamo.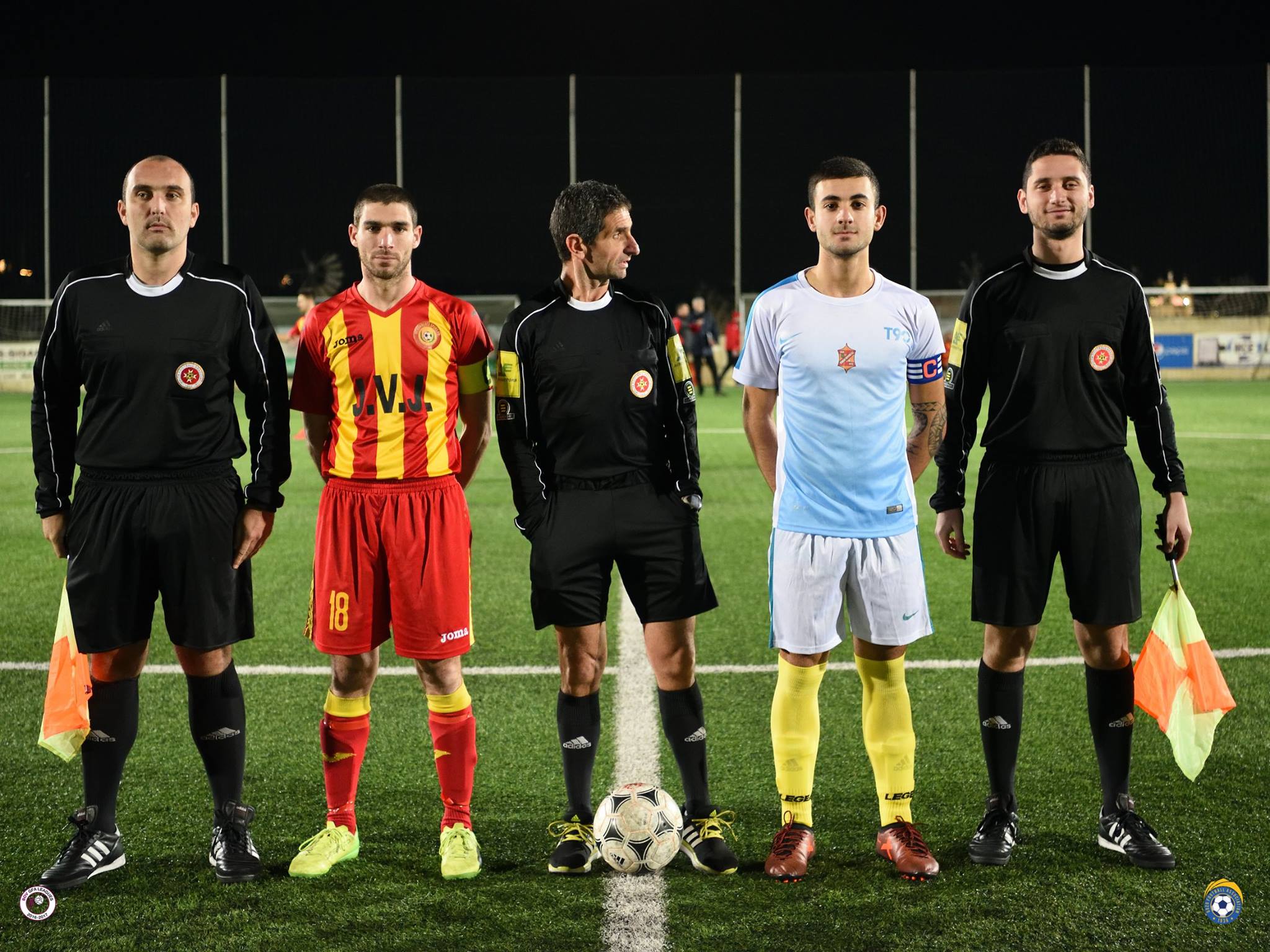 St Lawrence Spurs consolidated their third spot on the table with a deserved win over Zebbug rovers. With this result the Spurs extended their good moment of form and are in a position to rejoin the race for promotion in the case that the two teams at the top of the table drop points particularly in their direct clash.  Play was quite balanced for most of the first half but the Spurs gained confidence after scoring their first goal and ended the first half with a comfortable two-goal lead.  After the break St Lawrence scored a third goal and went close to register a win with a larger margin on more than one occasion.
The Spurs could have scored an early goal as Zebbug's defence failed to clear the ball from their area in the second minute of play but Denis Di Maio had his first attempt partially saved by goalie Baskal Saliba and form the rebound the same striker had his shot stopped by the post.  Zebbug recovered from the difficult start and in the following minutes they shared play with their opponents.  Play however took place mainly in the midfield and the two goalkeepers were not called to make difficult saves.  On 25 minutes Zebbug were dangerous through a header by Francesco Cini following a corner kick by Bartomeu Perello Palou that ended just wide and two minutes late St Lawrence opened the score when Zebbug's goalie cleared badly the ball from his area and Charlon Tabone was at the right place to take the ball and placed in goal with a low shot from outside the area.  Zebbug were demoralised and the Spurs continued to dictate matters for the remaining minutes of the first half.  On 33 minutes a shot from long distance by Shaun Mizzi ended wide and two minutes later Denis Di Maio entered Zebbug's territory with a personal action, turned around the goalkeeper but had his attempt addressed to an open goal that was cleared off the fatal line by Christian Vella.  St Lawrence doubled the score on 40 minutes through a header by Denis Di Maio following a free kick by Charlon Farrugia.
Zebbug tried to produce a reaction and on 49 minutes they were dangerous through a free kick from long distance by Patrick Camilleri that was saved to a corner by goalie Luke Buttigieg.  On 51 minutes St Lawrence increased their lead when a cross by Charlon Tabone arrived to an unmarked Denis Di Maio inside Zebbug's area who had his first attempt partially saved by goalie Baskal Saliba and form the rebound St Lawrence's striker netted with an overhead kick.  Two minutes later Zebbug replied through a strike by Bartomeu Perello Palou that ended just high.  On 57 minutes Zebbug ended with a player less on the field when Francesco Cini was sent off for abusive language.  On 63 minutes the Spurs could have added another goal but a close ranged shot by Charlon Tabone following a cross by Kenny Hili that was saved in two attempts by goalie Baskal Saliba.  St Lawrence's goalie Luke Buttigieg was called to make a difficult intervention to block in two attempts a close ranged shot by Chris Borg.  On 75 minutes St Lawrence had a goal by Denis Di Maio that as disallowed for an offside and the same striker had an attempt on 88 minute when the goalkeeper was out of his position that ended just wide.
Referee: Mario Apap