GFA BOV Gozo Football League Division I
Gozo Stadium
Xewkija T : 1 (C. Antunes 54')
F. Vella, J. Cefai (T. Vella), M. Xerri, M. Hrubsa, G. Hili, J.M. Vella, M. Stojanovic, J.G. Vella (J. Azzopardi), R. Buttigieg, C. Antunes Pavlidis, T. Melo Dos Santos.
Nadur Y : 2 (D. Krstic 47', S. Attard 88')
M. Muscat, S.H. Muller, D. Farrugia, D. Krstic, S. Attard, J. Buttigieg (G. Muscat), B. Said, S. Cassar, S. Attard, M. Markovic, M. Nenadovic.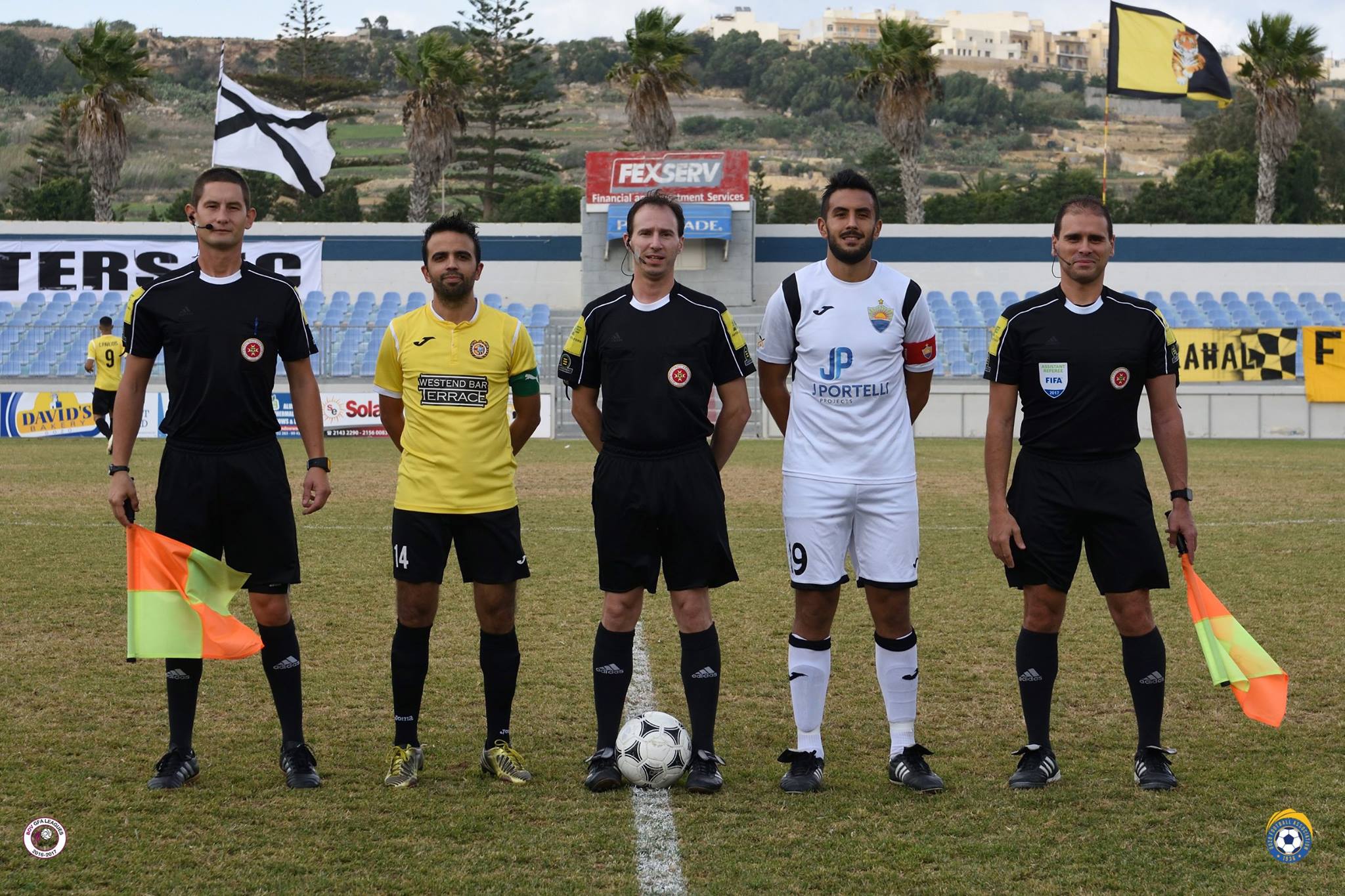 In the last match from Match-Day 6 of the championship, Nadur Youngsters obtained an important win over Xewkija Tigers so that they retained their second place on the table and kept their chances to be among the serious challengers for the title.  With this result Xewkija suffered a setback in their attempt to defend the title won last season as they have a gap of six points form the top of the table.
The match between Xewikja and Nadur was a direct clash between the two sides who are challenging current leaders Victoria Hotspurs, and therefore they were both aiming to win the three points at stake.  Xewkija and Nadur had their typical formation for this important encounter where they were both very cautious at the respective defensive departments but they still produced offensive play in their attempts to obtain the victory.  Play was quite balanced during the first half but as soon as Nadur opened the score in the opening minutes of the second half, Xewkija had a good reaction and not only levelled the score but created good scoring opportunities to turn the result in their favour.  However, Nadur resisted well to Xewkija's pressure and operated sporadic counter breaks where they also managed to score the decisive goal that arrived two minutes away from the end of regular time.
Nadur seemed more adventurous during the opening stages and on 6 minutes a shot by Darko Krstic ended wide.  On 17 minutes the same striker had another attempt from outside the area that missed the target and three minutes later Milos Nenadovic had an attempt following a cross by Shaun Attard that was blocked by goalie Franklin Vella.  Xewkija went very close to open the score in their first serious attempt at goal as a header by Claudio Antunes on 26 minutes following a cross by Rodney Buttigieg, was saved by goalie Matthew Muscat with the aid of the crossbar.  On 35 minutes Xewkija were dangerous through two consecutive attempts by Rodney Buttigieg and Claudio Antunes that were blocked by the defence.  On 45 minutes Nadur produced another dangerous action through a personal action by Shaun Attard that was blocked to a corner by goalie Franklin Vella so that the first half ended in a goalless draw.
After the break Nadur had an excellent start and on 47 minutes they opened the score through a low shot by Darko Krstic following a personal action inside Xewkija's area.  Xewkija replied on 52 minutes through a shot by Claudio Antunes that was neutralised by goalie Matthew Muscat.  One minute later Xewkija's Milos Stojanovic had a good shot that was blocked by central defender Sandro Muller.  Xewkija scored the equaliser on 54 minutes when Rodney Buttigieg defended a ball inside Nadur's area and Claudio Antunes netted with a curling shot that was out of the reach of Nadur's goalie Matthew Muscat.  Xewkija kept insisting and on 59 minutes Thiago Melo Dos Santos released Joseph George Vella but the latter had his attempt saved by Nadur's keeper and the defence continued to clear the danger away from the area.  On 66 minutes Xewkija's Claudio Antunes won a ball from Nadur's defence and passed the ball inside Nadur's area to Thiago Melo Dos Santos but the latter hesitated to conclude and goalie Matthew Muscat recovered his position to block the danger.  On 74 minutes a free kick by Claudio Antunes ended just over Nadur's goal and two minutes later Nadur's keeper left his position in time to punch the ball away from the area before striker Thiago Melo Dos Santos could conclude from close distance. Nadur scored the goal that decided the issue on 88 minutes when Darko Krstic released Shaun Attard inside Xewkija's area and the latter fired in goal from an angled position.  Xewkija tried hard to save the result in the remaining minutes and in the firth minute of stoppage time they were unlucky when a header by Claudio Antunes from a long ranged free kick by Gennaro Hili was stopped by the crossbar.
Referee: Stefan Pace