GFA BOV Gozo Football League Division I
Gozo Stadium
SK Victoria W : 1 (A. Ige 4')
G. Ratto, N.J. Guerrero, A.G. Attard, J. Buhagiar, A. Touarha, P. Dordevic, I. Xuereb, N. Vella (C. Sciortino), R. Grech, D.U. Monday, A.A. Ige.
Kercem A : 3 (A. Haska 13', E. Vella 31', A. Mizzi 84')
J.P. Grech, P. Taylor, J. Grech (M. Mifsud), N. Mercieca (O. Spiteri), M. tabone, M. Perisic, J.P. Mizzi, E. Vella (D. Cassar), A. Mizzi, A. Haska, O. Rolovic.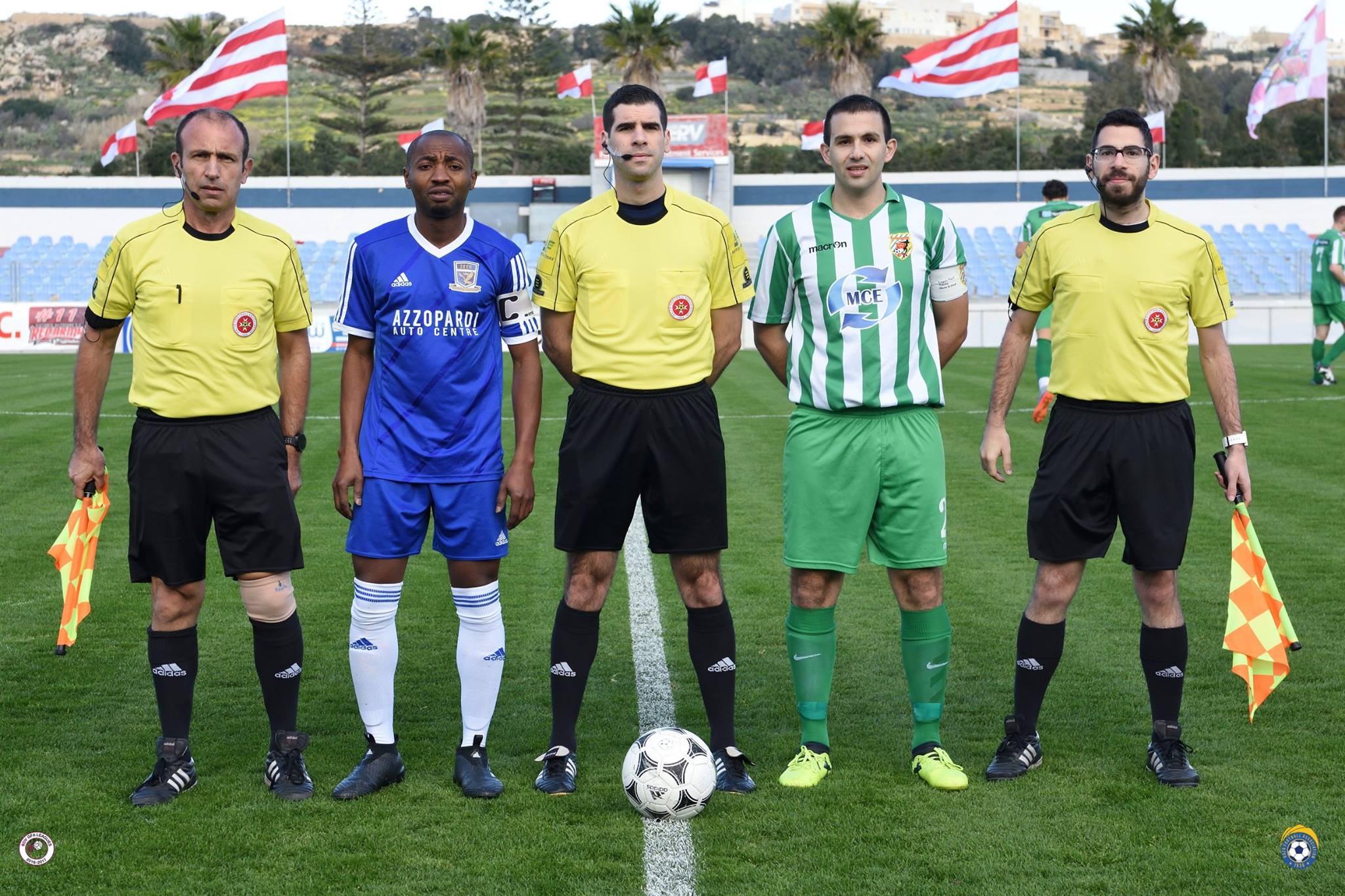 Kercem Ajax earned three precious points form a 3-1 win over bottom placed SK Victoria wanderers and regained the fourth spot on the table. With this result the Ajax opened a comfortable lead over the teams in the lower part of the table and are closer to secure that status for another season in the top flight for another season.  On the other hand the Wanderers continued to find it very difficult to be competitive this season.  Once again the Citizens had a good start and scored an early goal but they compromised the possibility to earn a positive result by committing defensive mistakes.
The Wanderers came out more determined and dictated matters during the opening minutes of the encounter.  Victoria also took a deserved lead in the fourth minute of play when Ian Xuereb released Abdullahi Ige within Kercem's area and the latter netted with a low shot.  Kercem soon regained composure and took command of play.  On 10 minutes Victoria's defender Anthony Attard cleared off the goalmouth an attempt by Ognjen Rolovic following a personal action and on 13 minutes the levelled the score when Andrew Mizzi entered the area form the right flank and form his cross Alen Haska concluded in goal with a shot on the run.  Kercem kept insisting and on 18 minutes Victoria's keeper Giacomo Ratto made a good save to neutralise a shot by Alen Haska.  The same Kercem striker was again dangerous on 23 minutes but his effort was deflected to a corner and on 31 minutes Kercem turned the result in their favour through a first time by Elton Vella following a cross by Jean Paul Mizzi.
Victoria's reaction was sterile and Kercem managed to keep control of play without difficulty.  The Ajax however found it difficult to create serious dangerous actions.  On 65 minutes Victoria's defence cleared badly a corner kick by Elton Vella and from the resultant melee Ognjen Rolovic concluded badly from a good position.  Two minutes later Kercem's Alen Haska operated a fine move from the right flank but form his inviting cross, substitute Mario Mifsud's shot ended away from Victoria's goal.  On 80 minutes Kercem lost a golden scoring opportunity when Ognjen Rolovic pushed the ball in front of Victoria's goalmouth following a counter break but Philip Taylor incredibly failed to hit the ball with an open goal at his mercy.  In another occasion Kercem's Alen Haska had a good attempt that missed the target but on 84 minutes Kercem sealed the victory with the third goal that arrived through a header by Andrew Mizzi following a corner kick by Elton Vella.
Referee: Matthew Degabriele