MATCH DETAILS
GFA Knock Out 1st Division: S/final Gozo Stadium – 20 March 2019
Ghajnsielem FC : 2 (L.A. De Melo Lima 21', K. Mercieca 70')
Buttigieg, L. Silva Lopes, K. Mercieca, C. Hili, Al. Xuereb, An. Xuereb (D. Hili), N. Damba, D. Mercieca, K. Grima, A. Oularbi, L.A. De Melo Lima.
Xewkija T FC : 2 (D. Krstic 18', C. Bugeja 45')
Grima, J. Azzopardi (M. Xerri), M. Tabone, S.A. Martinez Villa, D. Krstic, C. Bugeja, C. Antunes Pavlidis, G. Hili, J.M. Vella, M. Camilleri, D. Bogdanovic.
Xewkija win 4-3 on penalties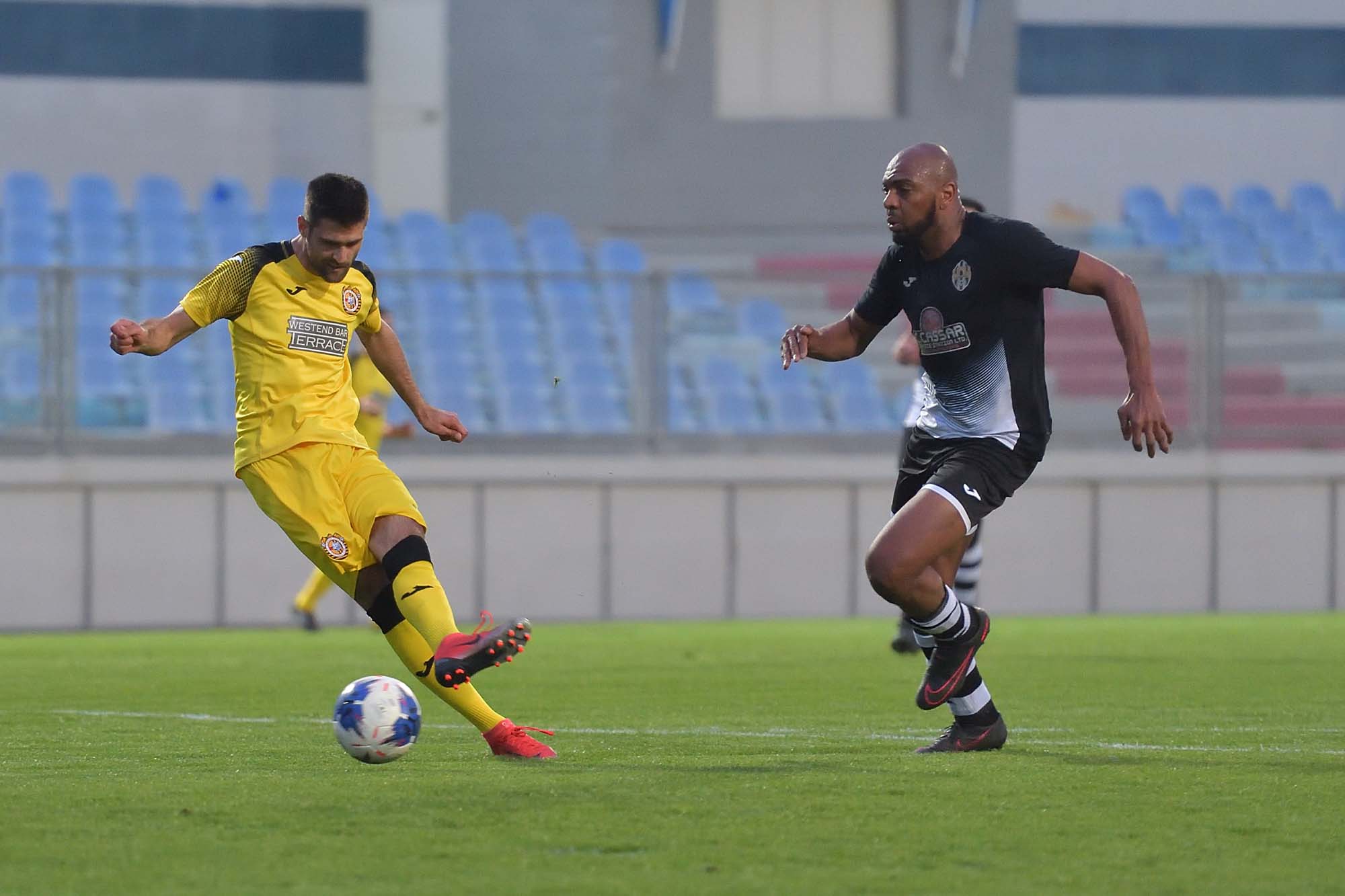 MATCH REPPORT
In the first semi-final of the GFA Knock Out competition for the first division Xewkija Tigers managed to clinch qualification with a win over Ghajnsielem in a penalty shootout.  The match including extra time were well contested and produced four goals and for most of the time the win could have gone either way. Xewkija were twice in the lead but Ghajnsielem has a determined reaction and recovered the score on the two occasions.  As time passed by the Blacks held more possession but failed to capitalise from their best scoring opportunities. On the other hand Xewkija showed more experience as they resisted to Ghajnsielem's play, threatened their opponents with sporadic breaks and earned the qualification by scoring four from five penalty kicks in the shoot-out.
Xewkija expressed the better play during the opening stages and in the second minute of play they were dangerous through a free kick by Daniel Bogdanovic that was saved to a corner by goalie Luke Buttigieg.  Two minutes later Xewkija Michael Camilleri ended Ghajnsielem's area but the goalkeeper saved without difficulty. Xewkija opened the score on 18 minutes when Claudio Antunes prolonged to Darko Krstic who fired in goal with a low shot.  One minute later Xewkija's keeper Mark Grima saved in two attempts a close ranged shot by Ali Oularbi who was released by Luis Andre De Melo Lima and on 20 minutes Xewkija's Michael Camilleri has a good shot from long distance that was stopped by the post but Ghajnsielem's keeper took the ball from the rebound before Darko Krstic could hit towards goal.  Ghajnsielem levelled the score on 21 minutes through a close ranged shot by Luis Andre De Melo Lima following a cross by Naby Damba.  The same Naby Damba had a good attempt four minutes later that was saved by Xewkijs's goalie Mark Grima and the dame goalkeeper was called to make another good save on 28 minutes to neutralise a free kick by Ghajnsielem's Naby Damba.  Xewkija replied on 37 minutes through a first timer by Michael Camilleri following a low cross by Daniel Bogdanovic that got a deflection and the ball ended away from goal so that play resumed with a corner kick. On 41 minutes Ghajnsielem could have turned the result in their favour but Kurt Grima hit badly from a good position after receiving inside Xewkija's area from Ali Oularbi and the ball ended wide.  Two minutes later a header by Xewkija's Claudio Antunes following a free kick was cleared badly by Ghajnsielem's defence and the ball ended at Michael Camilleri who lifted over the crossbar from a good position. Xewkija however regained the lead on 45 minutes through a header by Christian Bugeja following a corner kick by Gennaro Hili.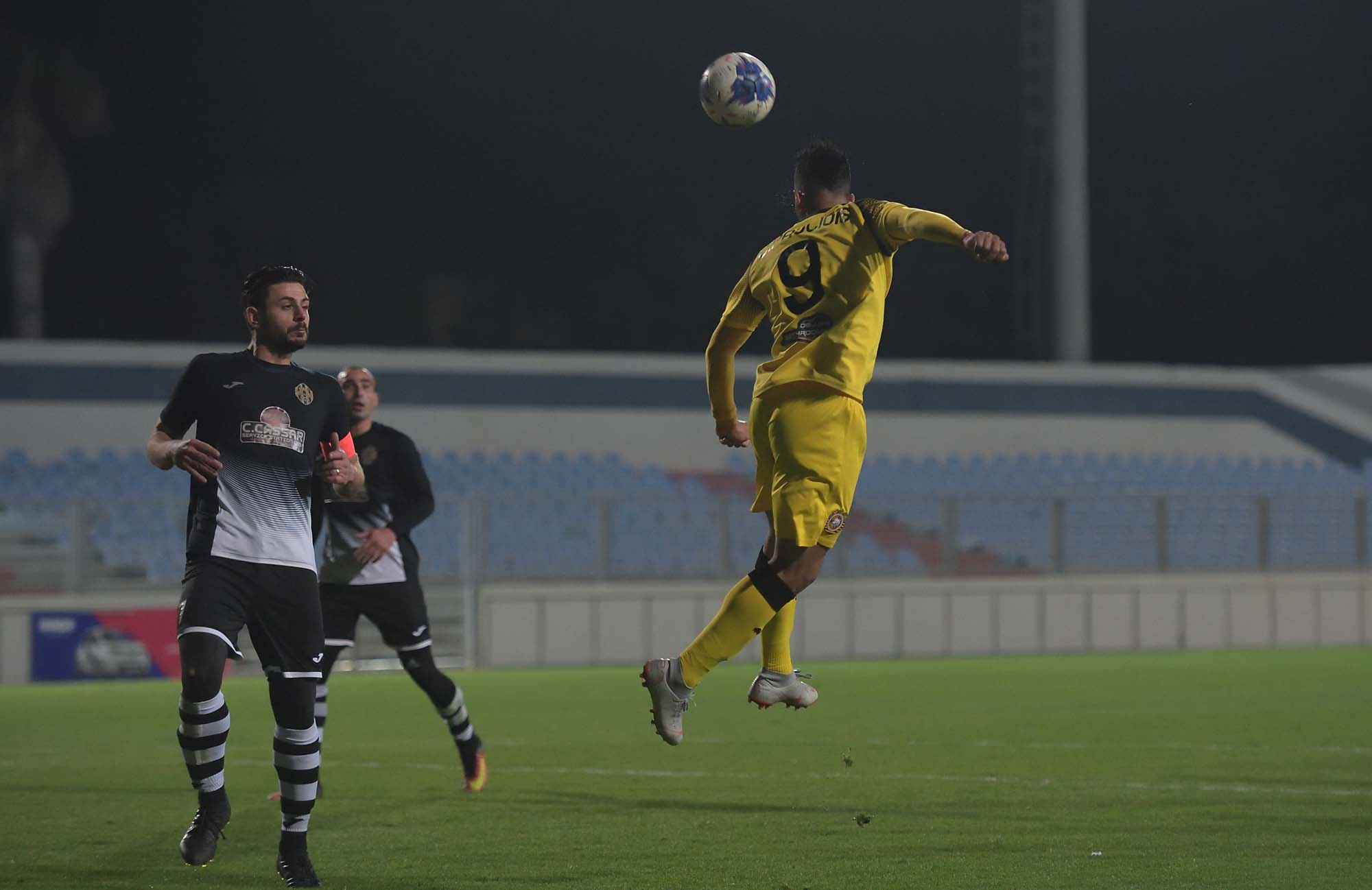 Ghajnsielem came out more determined after the break and on 52 minutes a close ranged shot by Naby Damba was blocked to a corner by Xewkija's defence.  One minute after the hour mark Xewkija had a goal by Michael Camilleri that was disallowed for an offside infringement. On 65 minutes Ghajnsielem had a shot by Luis Andre De Melo Lima that was well saved by goalie Mark Grima and one minute later a cross-shot by Ghajnsielem's Kurt Grima ended over Xewkija's goal.  Ghajnsielem's efforts were rewarded on 70 minutes when they levelled the score as Ali Oularbi headed inside Xewkija's area a corner kick by Alberto Xuereb and Kenneth Mercieca surprised Xewkija's rear guard by heading towards goal from close distance.  On 83 minutes Xewkija's Antonio Xuereb cleared to a corner a low cross shot by Daniel Bogdanovic and five minutes later Xewkija's keeper was well placed to neutralise a low shot by Ali Oularbi.  Ghajnsielem could have scored a dramatic goal as they went very close to scoring on 90 minutes but a free kick by substitute Damon Hili was stopped by the post so that the score remained unchanged and the match had to go into extra time.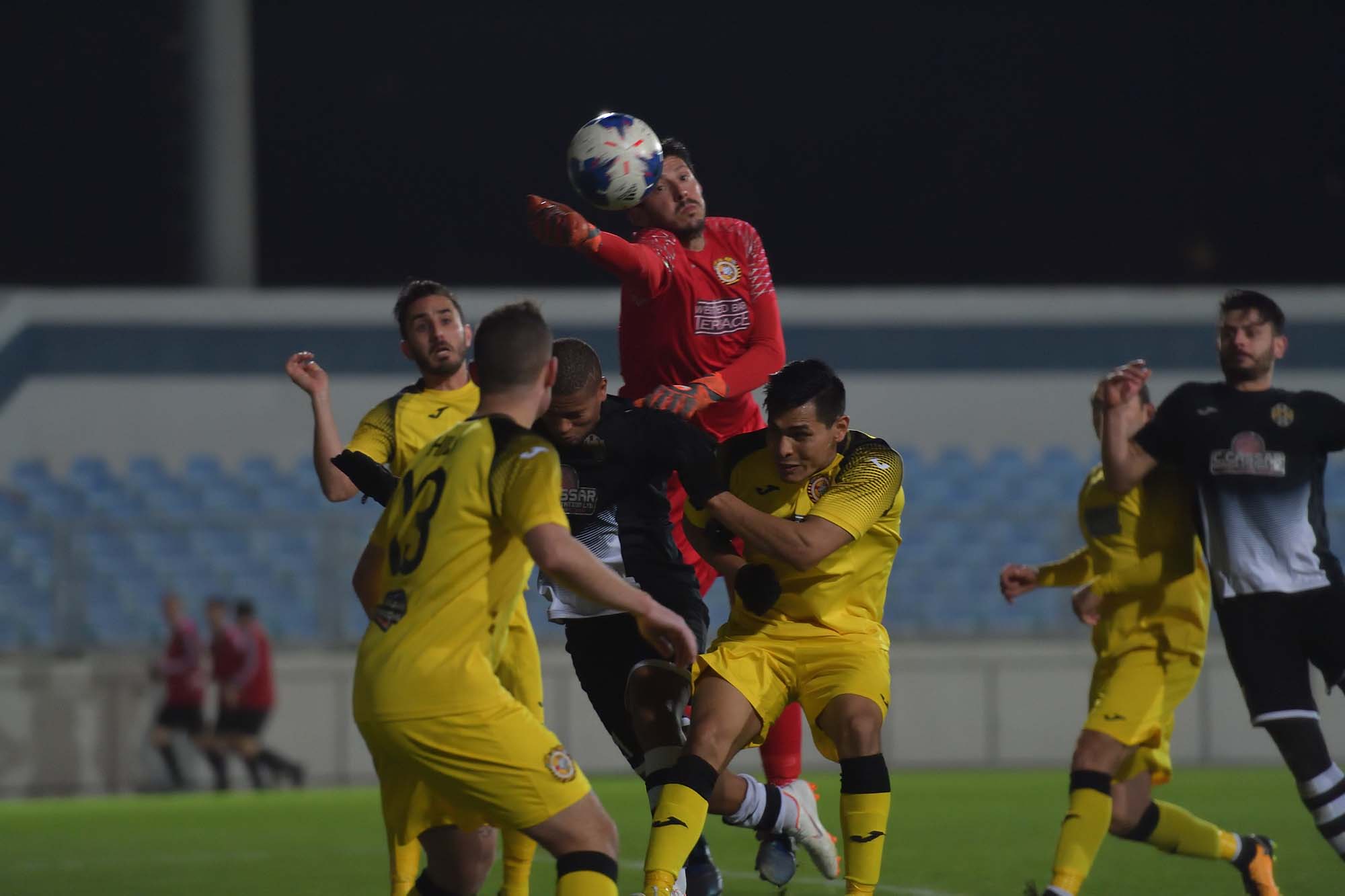 During extra time Ghajnsielem seemed more adventurous but found it difficult to convert their play into scoring opportunities so that the outcome of the encounter remained uncertain.  On 93 minutes a free kick by Ghajnsielem's Damon Hili arrived to Kurt Grima inside Xewkija's area but the latter concluded wide from a good position. Xewkija's best scoring opportunity arrived on 100 minutes but a shot by Claudio Antunes was partially saved by goalie Luke Buittigieg and from the rebound Michael Camilleri's attempt ended wide.  One minute later Xewkija had a strike by Joseph Mario Vella that ended wide but on 110 minutes Ghajnsielem's Charles Hili had an attempt that was saved with difficulty to a corner by goalie Mark Grima. The last scoring opportunity of the encounter arrived to Xewkija on 118 minutes through a shot by Daniel Bogdanovic that ended on the side of the net and the 2-2 draw remained unchanged until the final whistle of extra time.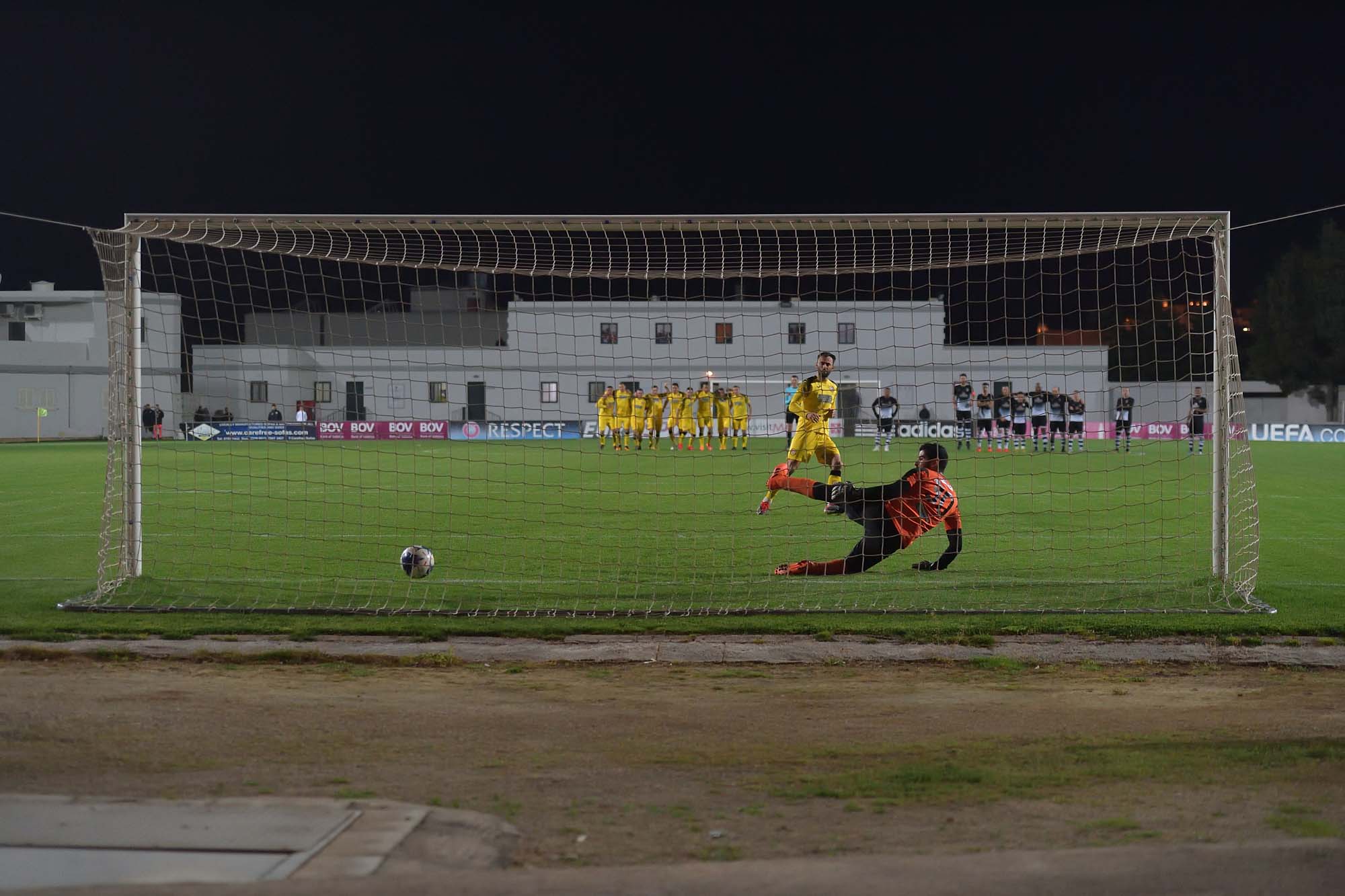 In the penalty shoot-out Xewkija scored four of their five penalty shots through Michael Camilleri (1-1), Darko Krstic (1-2), Sergio Arturo Martinez Villa (3-3) and Daniel Bogdanovic (3-4) while Xewkija's third penalty kick by Claudio Antunes was saved by Ghajnsielem's keeper.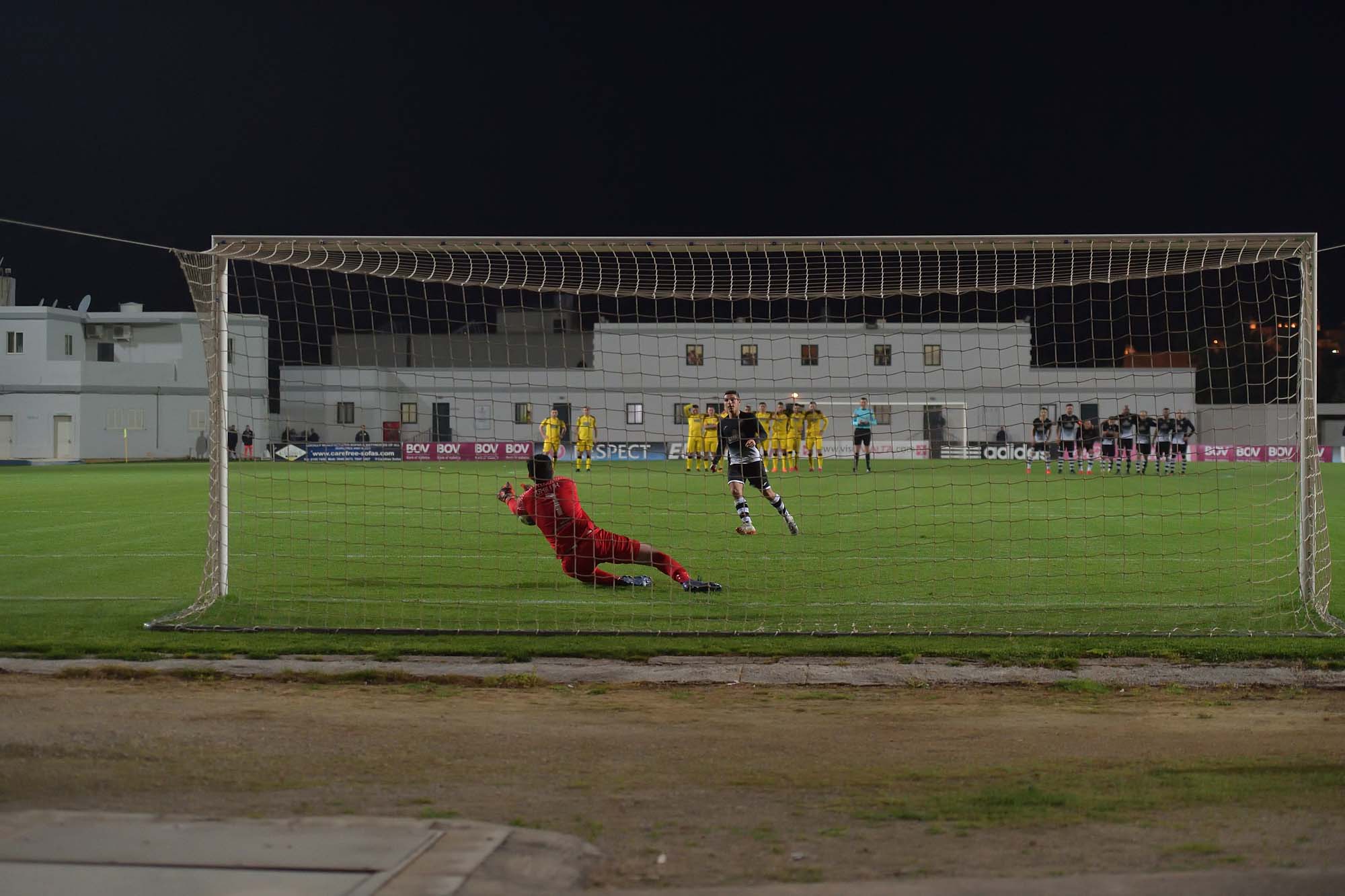 Ghajnsielem scored three penalty kicks through Kenneth Mercieca (1-0), Luis Andre De Melo Lima (2-2) and Damon Hili (3-2), while the second penalty kick by Dylan Mercieca and the fifth penalty kick by Alberto Xuereb were saved by Xewkija's keeper Mark Grima.
Referee: Daniel Portelli