The Malta Football Association convened a meeting of its Council via videoconference on Monday to decide on the sporting outcomes of the 2019-20 championships organised by the Association, which have been prematurely terminated due to the COVID-19 pandemic.
The MFA has ratified the GFA's decision pronouncing Nadur Youngsters Champions of the Gozo Football League 1st Division for the 2019-2020 Season. The confirmation from the MFA came after weeks of patient waiting from the fans who follow the game in Gozo. This happened because the MFA terminated Gozitan Football last month due to the current global health crisis.
The MFA Council voted on this proposal on Monday, where the results where 76% in favour and  6% against (18% did not vote on this matter). The Council, as the top decision-making body of the Malta FA, comprises of 53 members in representing each club, 23 representing the Member Associations and the six officers of the Association.
The GFA came by the ruling to uphold the outcome from the current standings following an extraordinary vote on validating this year's partial results in the GFA's Council, where every team voted in favour except for Oratory Youths. This decision was taken in light of the recent situation and disruption caused by COVID-19.
Nadur Youngsters last won the title in 2012-2013, 7 years ago. Nadur's team was en route to being statistically one of the best teams to play in Gozo, since the founding of the FA in 1936.  Nadur's squad, coached by Mark Buttigieg, won the GFA Super Cup at the beginning of this season.
This decision promotes Sannat Lions FC, champions of the 2nd division. The MFA Council has also chosen to promote Oratory Youths, runners up of the 2nd level.
2nd Division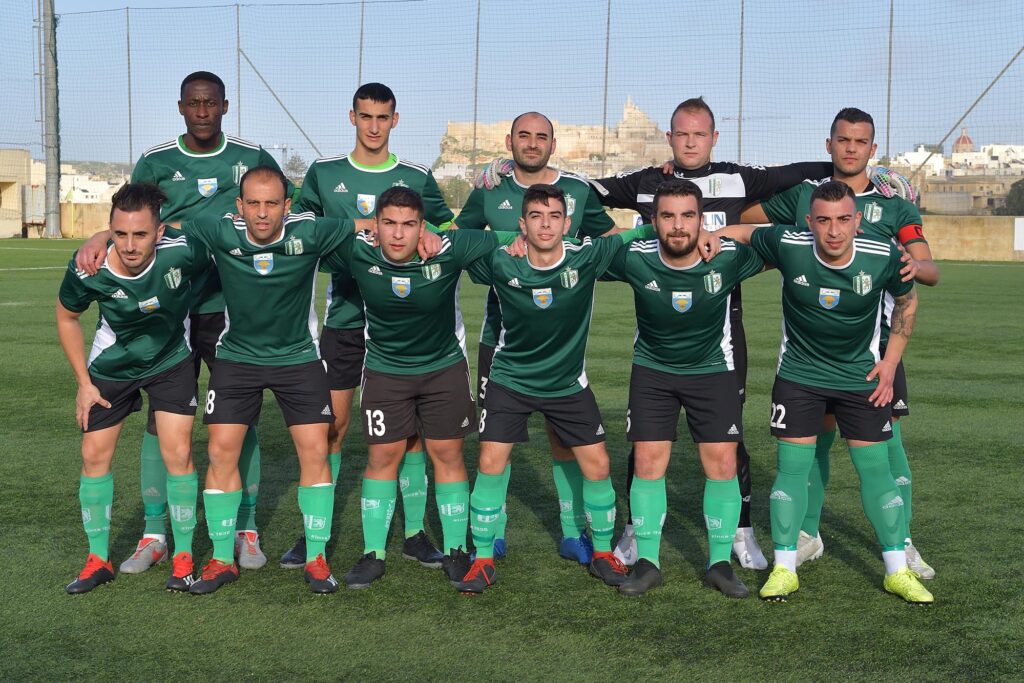 Sannat Lions are champions of the lower level of the BOV Gozo Football League and will be promoted to the higher level next season, which will hopefully start in September 2020. The Council also voted in favour of promoting Oratory Youths to the higher division. 
The way forward
The GFA welcomes the decision by the MFA. In cooperation with the Health Authorities, the GFA will be looking at the possibility of next season. We hope to restart the beautiful game as soon as possible but once it is deemed safe to do so. 
This story is developing. Information regularly updated.
Season Outcomes
1st Divison
Champions: Nadur Youngsters F.C.
Runners-up: Xewkija Tigers F.C.
2nd Division
Champions: Sannat Lions F.C. (promoted to 1st Division)
Runners-up: Oratory Youths F.C. (promoted to 1st Division as well)
Playoffs
No Play-offs will be played
Final Standings
The final standings for the 2019-2020 Season are as follows:
| Pos | Club | P | W | D | L | F | A | GD | Pts |
| --- | --- | --- | --- | --- | --- | --- | --- | --- | --- |
| 1 | Nadur (champions) | 15 | 14 | 0 | 1 | 48 | 6 | 42 | 42 |
| 2 | Xewkija | 15 | 11 | 1 | 3 | 46 | 19 | 27 | 34 |
| 3 | Hotspurs | 15 | 6 | 1 | 5 | 40 | 18 | 22 | 28 |
| 4 | Għajnsielem | 15 | 8 | 1 | 6 | 31 | 26 | 5 | 25 |
| 5 | Kerċem | 15 | 6 | 1 | 8 | 20 | 31 | -11 | 19 |
| 6 | Xagħra | 15 | 3 | 2 | 10 | 17 | 45 | -28 | 11 |
| 7 | SKVW | 15 | 3 | 1 | 11 | 10 | 27 | -17 | 10 |
| 8 | Għarb (not relegated) | 15 | 2 | 1 | 12 | 16 | 56 | -40 | 7 |
| Pos | Club | P | W | D | L | F | A | GD | Pts |
| --- | --- | --- | --- | --- | --- | --- | --- | --- | --- |
| 1 | Sannat * (champions) | 16 | 14 | 0 | 2 | 51 | 16 | 35 | 40 |
| 2 | Oratory (promoted) | 15 | 11 | 3 | 1 | 41 | 17 | 24 | 36 |
| 3 | St Lawrence | 16 | 7 | 2 | 7 | 32 | 30 | 2 | 23 |
| 4 | Zebbug | 15 | 3 | 2 | 10 | 31 | 46 | -15 | 11 |
| 5 | Munxar | 15 | 3 | 2 | 10 | 23 | 43 | -20 | 11 |
| 6 | Qala | 15 | 3 | 1 | 11 | 20 | 46 | -26 | 10 |
Read more:
MFA Statement Regarding Video Conference Today
Article Last updated 00:46 26/5/2020