5 December 2020
GFA BOV Gozo Football League Division II – Match Day 3 Kercem Ajax Stadium
Munxar Falcons FC : 0
Qala Saints FC : 0
61' (penalty missed – saved) Ebube Ralph Okpokwu (QS)
84' (red card) Peter Debono (MF)
Munxar F:
D. Galea, A. Buttigieg, P. Debono, S. Dimech, L. Meilak, M. Debrincat, N. Attard (F. Azzopardi),  A. Carvalho, R. Grima, D.P. Borg (K. Mizzi), F. Cini (M. Azzopardi).
Qala S:
M. Muscat, J. Portelli, S. Sillato (R. Meilak), M. Zerafa, M. Buttigieg (J. Buhagiar), S. Muscat, S. Farrugia, C. Farrugia, E. Buttigieg, E.R. Okpokwu, M. Xerri.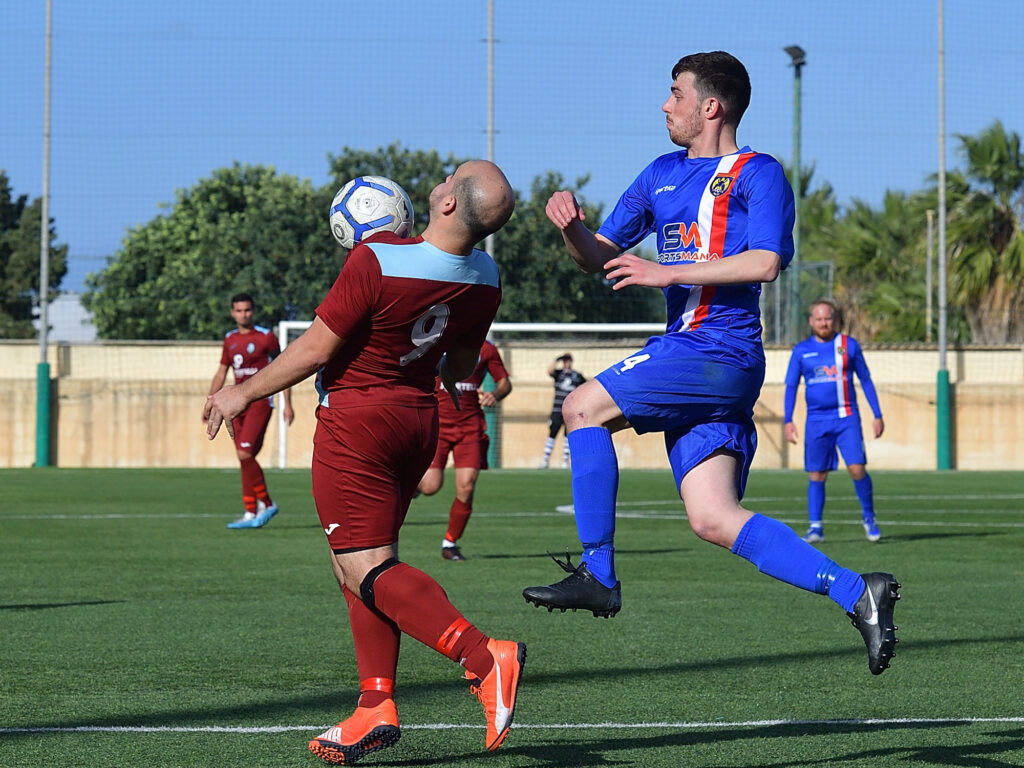 The clash between two contenders for promotion this season, Munxar Falcons and Qala Saints, ended in a goalless draw so that Qala retained their three-point lead over the same Munxar and the Maroons remain at the top of the table of the category.  In this match, Qala were seeking to obtain their third consecutive win in the campaign while Munxar were aiming to recover from the defeat conceded in their previous match.  As a result, the match was well contested.  Qala had territorial supremacy during the first period but after the break, the two sides were more offensive in their play and the win could have gone either way.  However, the outcome of this encounter was a just result both teams tried hard to obtain the win and the two sides also showed that they have the potential to be serious contenders for the top honour of the category.
Timeline
During the first part of the encounter Qala seemed more aggressive and saw more of the ball. However, they failed to capitalise from their supremacy during this phase of the match as they found it extremely difficult to create serious scoring opportunities.
1' Qala could have scored an early goal but Ebube Ralph Okpokwu hit badly from close distance from a corner action and the ball ended wide.
As time passed by Munxar gained confidence and kept their area clear from danger.
23' Munxar create their first attempt towards Qala's goal when Derek Paul Borg released Ayesller Carvalho but the latter had his low shot that was saved in two attempts by Qala's keeper Matthew Muscat.
26' Qala were dangerous through a free kick by Manwel Xerri that was blocked with some difficulty by Munxar's keeper Daniel Galea.
30' Munxar could have opened the score but strikers Ayesller Carvalho and Steve Dimech incredibly failed to hit the ball from close distance following an inviting cross by Derek Paul Borg.
37' In another good action by Qala Charlon Farrugia delivered a good cross inside Munxar's area by Ebube Ralph Okpokwu's header ended wide.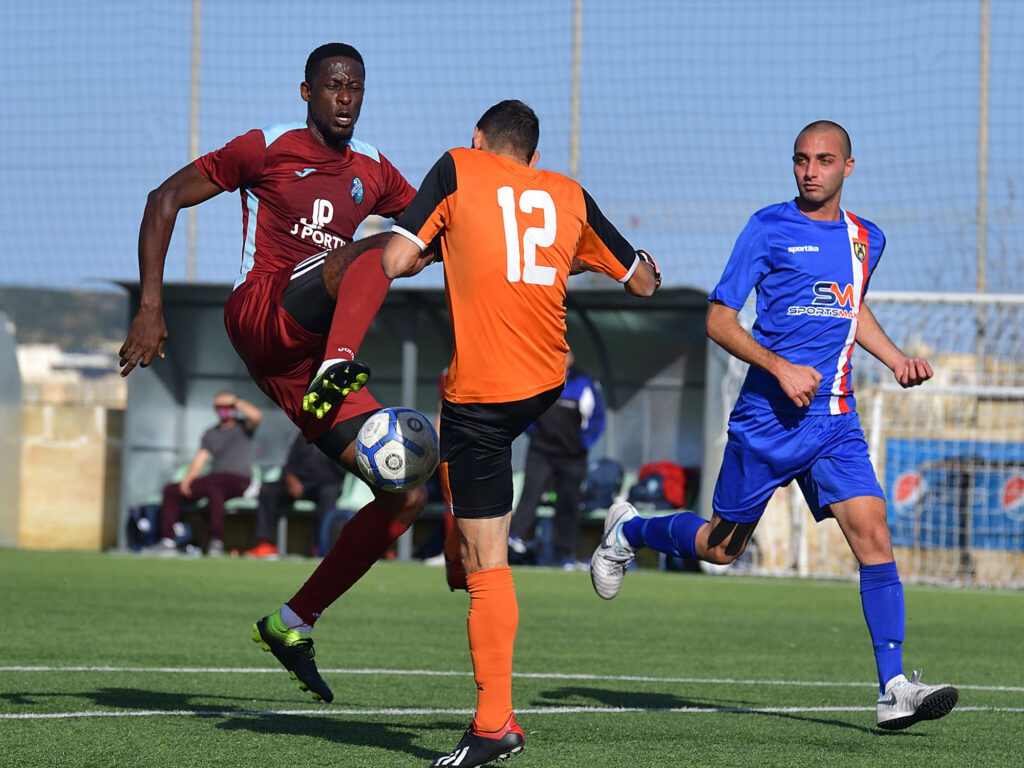 HT (0-0)
Play became much more contested after the break as both teams went all out in an attempt to obtain the win.
4' Qala should have capitalised better when Charlon Farrugia unmarked Ebube Ralph Okpokwu inside Munxar's area but the latter had his shot from an angled position that ended on the side of the net.
7' Munxar replied through a personal action by Ayesller Carvalho but the striker had his low shot that was saved without difficulty by Qala's keeper Matthew Muscat.
9' Qala's Ebube Ralph Okpokwu once again had a header form a good position, on this occasion following a cross by Michael Zerafa, but the ball ended away from goal.
10' Munxar also missed another good scoring opportunity when Derek Paul Borg took the ball from Qala's defence and from his pass, Steve Dimech conclude wide from an ideal position.
11' Munxar's Steve Dimech received the ball inside Qala's area from a cross by Aaron Buttigieg and fired in goal from an unmarked position but the goal was disallowed for an offside infringement.
14' Qala replied with a shot by Stefan Farrugia from the edge of the area that ended over the crossbar.
15' The same Stefan Farrugia entered Munxar's territory in a counter break but Munxar's defender Peter Debono recovered well and managed to block the shot by the striker in time so that the goalkeeper at the end saved without difficulty.
16' (0-0 penalty) Qala were awarded a penalty when Munxar's Robert Grima irregularly blocked Qala's Samwel Muscat inside the area but the shot from the spot kick by Ebube Ralph Okpokwu was well saved by goalie Daniel Galea.
Qala increased their efforts in an attempt to make up for the missed scoring opportunity.
25' Munxar failed to capitalise when Qala's defence hesitated to clear the ball from their area but the attempt by Munxar's Nicholas Attard was neutralised by goalie Matthew Muscat.
27' Qala replied through a cross shot by that was well saved by Munxar's keeper.
37' Munxar were again dangerous through a close ranged attempt by Nicholas Attard following a corner kick by Luke Meilak that was well saved by goalie Matthew Muscat.
39' (red card) Munxar ended with ten players on the field of play when Peter Debono was sent off for stopping Ebube Ralph Okpokwu from entering the area.
40' From the resultant free kick the attempt by Charlon Farrugia was turned to a corner by goalie Daniel Galea and from the same corner action, the ball arrived to Ebube Ralph Okpokwu who concluded over the cross bar from close distance.
FT (MF 0 – QS 0)
Referee: Jason Portelli