20 September 2021
GFA BOV Gozo Football League Division I – Match Day 3 Gozo Stadium
Sannat Lions FC : 0
Oratory Youths FC : 3
23' (0-1) Rodrigo Ost Dos Santos
38' (0-2) Haraan Hajazan Goncalves Barbosa
45'+3' (0-3) Haraan Hajazan Goncalves Barbosa
Sannat L:
L. Xuereb, A. Sutana, L.B. Da Silva, N. Grima, D. Bellotti (D. Borg), H.F. Solis, F.J. Xuereb, M. Mamo, N. Biculjevic, A. Azzopardi (H. Muscat), R. Grech (M. Mifsud).
Oratory Y:
A. Brignoli, J.V. Ferrari Silva, H.H. Goncalves Barbosa, R. Ost Dos Santos (P.P. Camilleri), P. Vinicius De Moraes Ferreira, D. Azzopardi (D. Atzori), J. Grima, S. Azzopardi, N.I. Belhadj (K. Farrugia), K. Formosa (K. Hili), J. Attard (S. Curmi).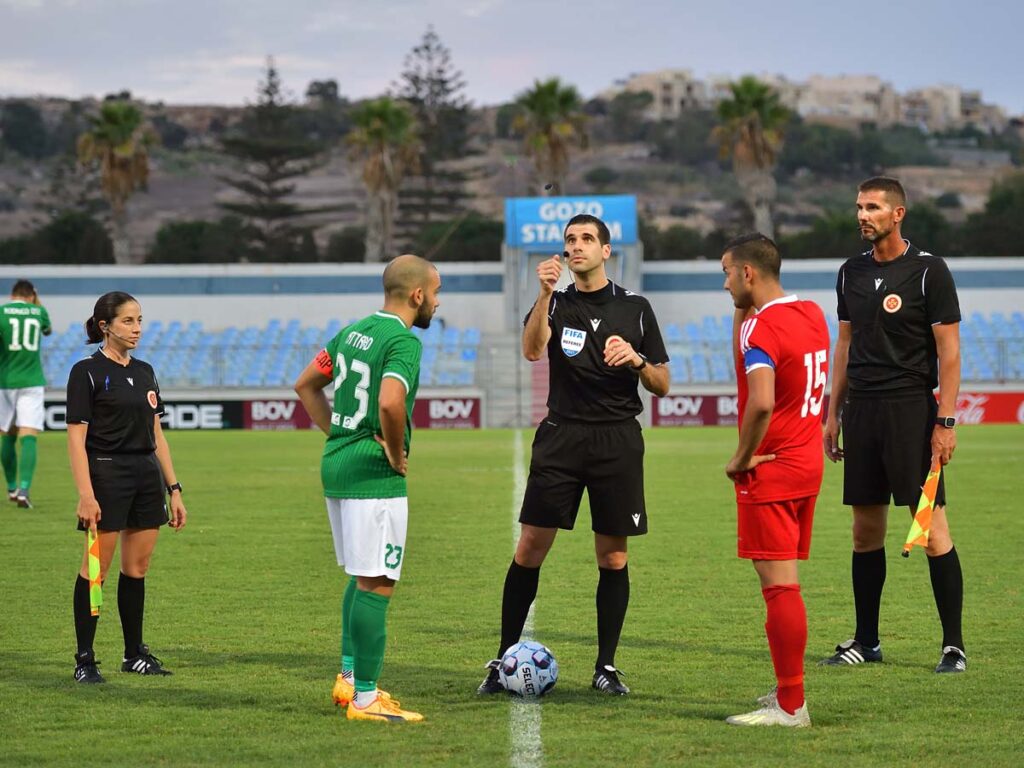 Oratory Youths earned their first points in the championship with a win over Sannat Lions in the last match of Match-Day 3.  In the first two matches of the championship both teams obtained different results.  Sannat were coming from two draws while Oratory conceded two defeats.
The Youths paved the way to the deserved win with a positive performance during the first period.  They dictated matters and managed to open a two-goal lead before the end of the first half.  Oratory came out for the second period with more confidence, defended their lead and during the last part of the encounter they could have scored more than one goal to win with a larger margin.  Sannat, who had Lucas Silva Gomes missing due to an injury, struggled to produce offensive play and suffered from Oratory's aggressive play so that they never seemed in a position that they could obtain the third positive result in the championship.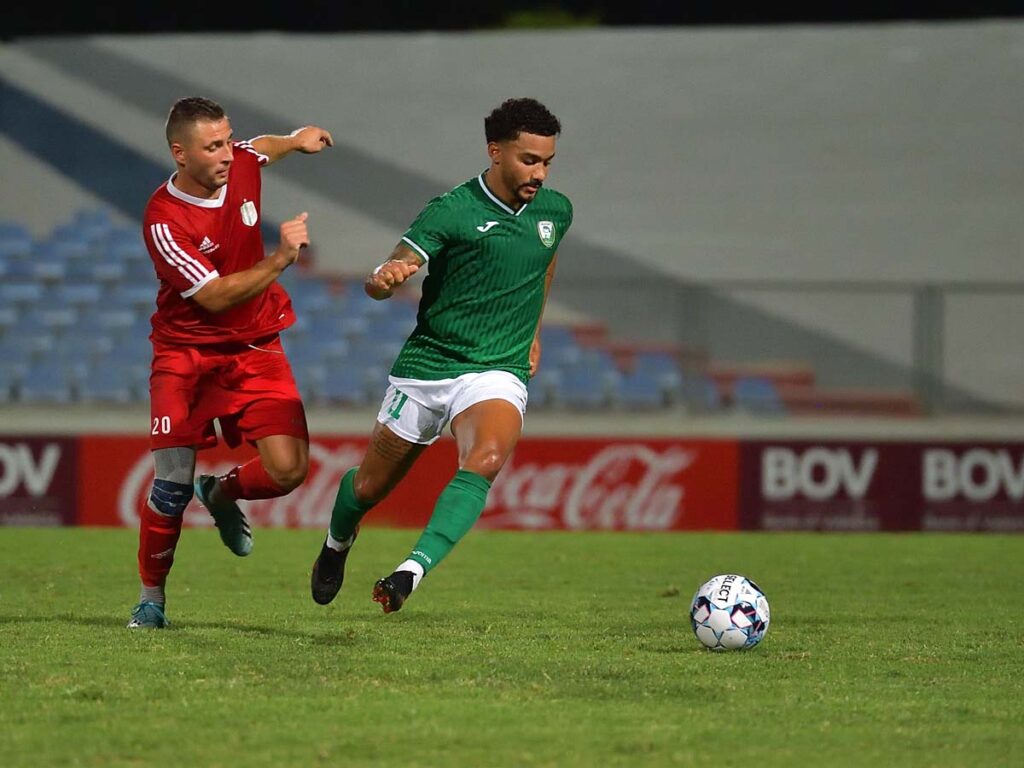 Timeline
Oratory were undoubtedly the better side during the first period. They dictated matters, created more scoring opportunities and also managed to take the break with a two-goal lead.
2' Oratory created the first scoring opportunity of the encounter but a low shot by Goncalves Barbosa ended wide.
7' Sannat replied through a shot from outside the area by Dylan Bellotti that was easily saved by goalie Angelo Brignoli.
8' In another good action by the Youths Daniel Azzopardi had a shot that missed the target.
10' Sannat's goalie Lorjean Xuereb was well placed and neutralised a strike from long distance by Pablo Vinicius De Moraes Ferreira.
23' (0-1) The Youths opened the score through a fine strike from outside the area by Rodrigo Ost Dos Santos that ended in the upper corner of the net and out of the reach of the goalkeeper.
26' Oratory could have doubled the score when Pablo Vinicius De Moraes Ferreira arrived on the ball before the goalkeeper but his effort aimed towards an open goal ended wide.
35' Oratory's Rodrigo Ost Dos Santos had another attempt from outside the area that ended over the crossbar.
38' (0-2) The Youths doubled the score through Haraan Hajazan Goncalves Barbosa who passed through Sannat's defence with a personal action and fired in goal from an angled position.
42' Sannat's goalie Lorjean Xuereb was called to make a good save following a low shot by De Moraes Ferreira after receiving from Goncalves Barbosa.
44' Oratory went very close to add another goal but a strike by Rodrigo Ost Dos Santos got a deflection and the ball ended in a corner.
45+1' Sannat's keeper left his position in time to block an effort by Goncalves Barbosa who was released with a through pass from the midfield.
HT (0-2)
Sannat tried to produce a reaction from the first minutes of play of the second period but they were erratic in their finishing and Oratory managed to regain control of play as time passed by.
30sec, Sannat could have reopened the issue when a cross by Fabian John Xuereb was not cleared from the area and Nicholas Grima tried to address the ball into an open goal but goalie Angelo Brignoli recovered in time and saved the danger to a corner.
3' (protests for penalty) Sannat claimed for a penalty when Fabian John Xuereb ended on the floor inside Oratory's area following a challenge by an opponent.
Sannt however found it difficult to maintain pressure on Oratory's goal and the actions at goal became very rare.
26' A free kick by Sannat's Henry Fabian Solis ended just high.
28' Oratory could have made sure of the win by scoring the third goal but a strike from outside the area by Pablo Vinicius De Moraes Ferreira was partially saved by goalie Lorjean Xuereb and form the rebound Goncalves Barbosa hit badly and the same goalkeeper blocked the danger.
34' Sannat's keeper Lorjean Xuereb denied the Youths from adding another goal when he turned to a corner a free kick by Rodrigo Ost Dos Santos.
41' A free kick by Oratory's De Moraes Ferreira was saved in two attempts by Sannat's goalie.
45'+1' Sannat had their last opportunity to reduce the deficit but a shot by substitute Mario Mifsud following a clearance by the defence ended wide.
45'+2' Oratory's Haraan Hajazan Goncalves Barbosa failed to connect to an inviting low pass by De Moraes Ferreira.
45'+3' (0-3) Oratory sealed the win by scoring the third goal when substitute Daniel Atzori won the ball from Sannat's keeper and from his pass Haraan Hajazan Goncalves Barbosa placed easily into an open goal.
FT (SL 0 – OY 3)
Referee: Matthew De Gabriele