GFA BOV GFL Division I                                                                             Gozo Stadium
Oratory Y       :           2          (B. Perello Palou 60', P. Said 77')
Camilleri, J. Polo Longarela, M. Gauci, B. Polo Longarela, K. Farrugia, B. Bartomeu Perello Palou, A. Debrincat (P. Said), J. Attard (A. Azzopardi), D. Azzopardi, E.F. Da Silva Santos, M. Buttigieg.
Kercem A       :           1          (A. Mizzi 51')
Vella (J.P. Cassar), L. Grima, P. Kyumyurdzhiev, M. Tabone, M. Mifsud (J. Buttigieg), P. Taylor, C. Debono (N. Mercieca), O. Spiteri, G. Franca Amadio, A. Mizzi, T. Grozev..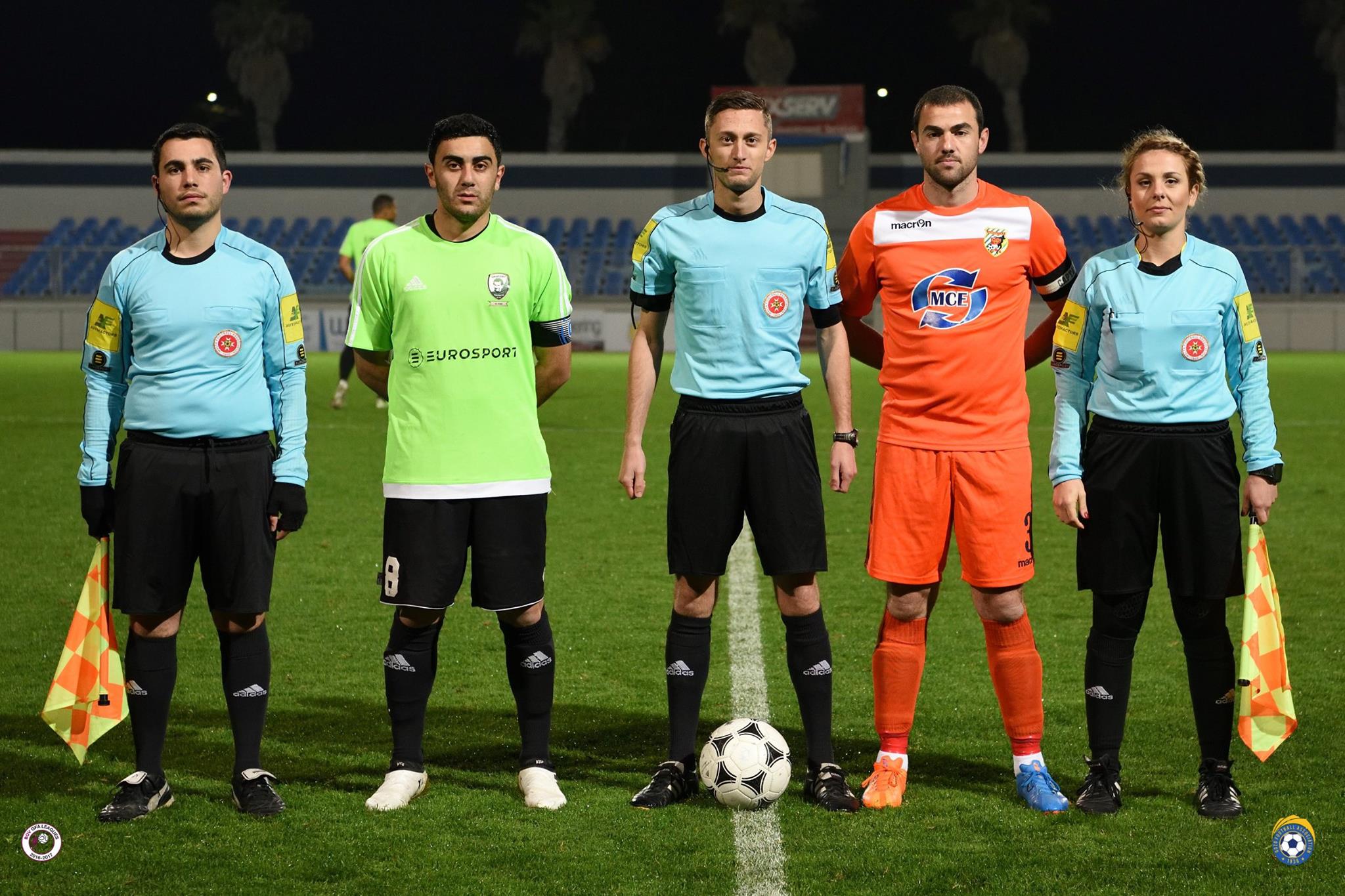 Oratory Youths obtained three very important points from their match against Kercem Ajax and they are now just three points away from becoming mathematically sure of avoiding the second place from the bottom of the table.  For this match the two sides were aiming for a positive result but both Oratory and Kercem did not manage to create dangerous play during the first period.  The match however turned out more contested after the break.  Kercem took the lead during the opening stages of the second period but suffered Oratory's reaction who created more scoring opportunities and managed to turned the result in their favour.
During the opening minutes the two teams gave the impression that they were aiming to take control of play and to score an early goal.  However, as time passed by the two sides found it difficult to create good scoring opportunities and the two goalkeepers were not called to make difficult saves.  The first serious scoring opportunity of the encounter arrived on 34 minutes when Kercem's Gustavo Franca Amadio had a close ranged shot that was blocked to a corner by Oratory's Javier Polo Longarela.  From the resultant corner kick by Gustavo Franca Amadio, Oratory's keeper Leonard Camilleri managed to turn the danger to another corner.  Kercem replied one minute later through a shot from close distance by Everton Felipe Da Silva Santos that was blocked to a corner by goalie Franklin Vella and the defense cleared the danger into a corner.
Play became much more interesting after the break.  In the first minute of play of the second period Oratory's Bartomeu Perello Palou had an attempt directly from a free kick that was neutralized by goalie Franklin Vella. The same Spanish midfielder produced an excellent move from the right flank on 50 minutes but from his low cross Everton Felipe Da Silva Santos incredibly failed to connect from close distance.  The Youths were punished for the missed chance and Kercem opened the score one minute later when Andrew Mizzi won the ball from a defender and fired in goal as soon as he entered the area.  On 52 minutes Kercem's goalie Franklin Vella left his position in time to clear the ball before Oratory's goalie Everton Felipe Da Silva Santos could conclude   The Youths leveled the score on the hour mark when Borja Polo Longarela unmarked Bartomeu Perello Palou who concluded in goal with a low shot.  Oratory continued to produce more offensive play and on 72 minutes Andrea Debrincat headed towards Manwel Gauci who had his shot that ended just wide.  The Youths turned the result in their favour on 77 minutes when substitute Paul Said won a ball inside Kercem's area and fired in goal from among several players. Kercem's best opportunity to level the score arrived two minutes later but Andrew Mizzi's low shot was well saved by goalie Leonard Camilleri.  Oratory went close to make sure of the victory with more goals but Kercem's substitute goalkeeper John Paul Cassar made difficult interventions to deny the striker from scoring.  On 81 minutes goalie Cassar blocked a close ranged attempt by Everton Felipe Da Silva Santos and in the second minute of stoppage time the same goalkeeper turned to a corner with difficulty a strike by Bartomeu Perello Palou so that the score remained unchanged until the final whistle.
Referee: Ishmael Barbara