31 October 2020
BOV GFA Cup – Preliminary Round Kercem Ajax Stadium
St Lawrence Spurs : 0
Gharb Rangers FC : 3
13' (0-1) Luke Attard
21' (0-2) Milos Stojanovic
30' (0-3) Carlos Cutajar
St Lawrence S:
J. Grima, A. Ademilua, C. Grima, M. Psaila Camilleri (L. Buttigieg), C. Mifsud (M. Cauchi), M.S. Telessi (M. Terribile), C. Cauchi, W. Hili (W. Portelli), J. Grima, C. Azzopardi, K. Formosa.
Gharb R:
J.P. Cassar, G. Sillato, O. Saliba (P. Frendo), P. Djorovic, R. Zammit (A. Tabone), A. Farrugia, L. Attard, C. Cutajar (L. Dimech), M. Grima (M. Grech), M. Stojanovic, M. Farrugia.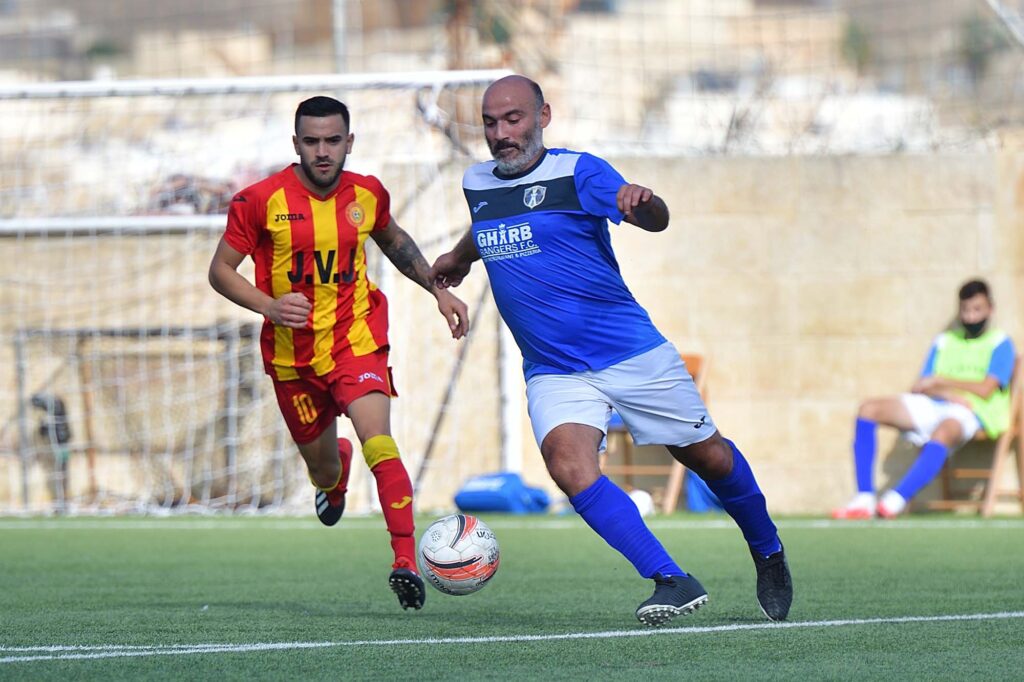 Gharb Rangers scored three goals during the first period in their match against St Lawrence Spurs from the preliminary round of the BOV GFA Cup so that they made sure of a win and of the qualification to the quarter final stage of the second most important competition in Gozitan football.  The Rangers surprised the Spurs and capitalized of their scoring opportunities so that they controlled their comfortable lead after the break and denied St Lawrence from the possibility to re-open the issue.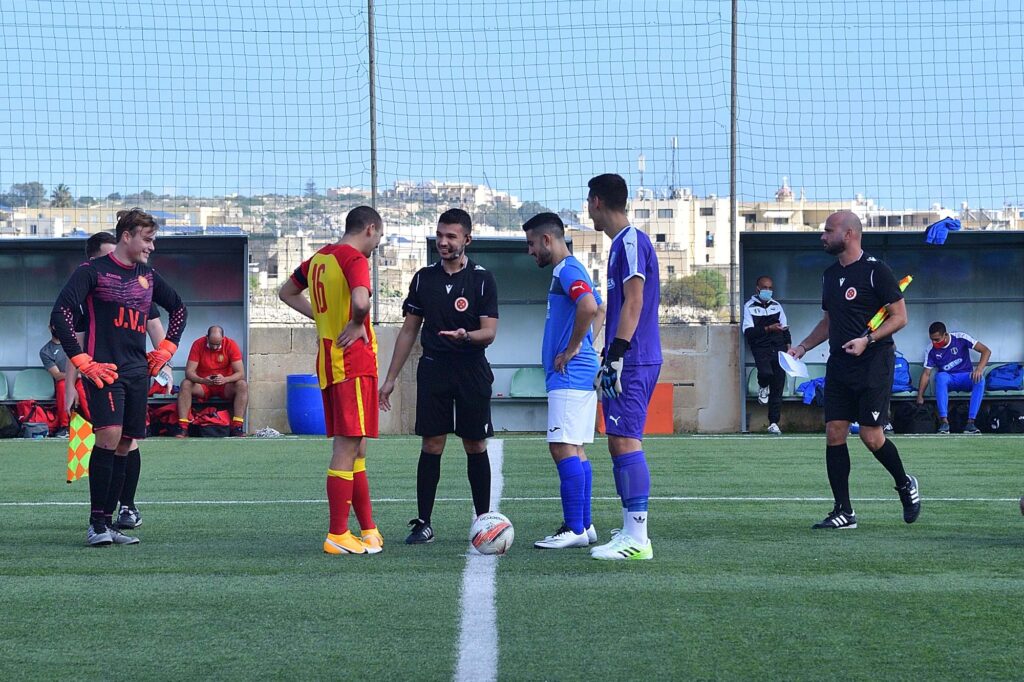 Match Timeline
Play during the initial stages seemed quite balanced but the Rangers managed to score an early goal and took superiority over their opponents for the rest of the first half.
6' St Lawrence could have opened the score when Mohammed Senussi Telessi released Mattias Camilleri Psaila within Gharb's territory but goalie John Paul Cassar left his position in time and St Lawrence's striker ended up concluding wide.
13' (0-1) Gharb opened the score as a long through pass by Predrag Djorovic arrived to Luke Attard who passed through St Lawrence's rear guard, turned around the goalkeeper and placed easily into an open goal.
21' (0-2) Gharb took the driving seat and increased their lead with a goal scored by veteran Milos Stojanovic who won a ball from St Lawrence's defence, entered the area and concluded in goal with a low drive.
24' St Lawrence Spurs could have reduced the score but they were unlucky as a strike by Carlton Mifsud was stopped by the post and the ball ended in the hands of goalie John Paul Cassar.
27' St Lawrence's goalie Justin Grima was called to make a good intervention to save in two attempts a shot by Luke Attard.
30' (0-3) Gharb scored their third goal through Carlos Cutajar who netted with a low shot following a personal action.
35' Syt Lawrence almost risked an own goal when defender Christian Grima headed badly in the area following a cross by Carlos Cutajar but the ball ended just wide and play resumed with a corner kick for Gharb.
40' St Lawrence had an opportunity to reduce the deficit by a free kick by Karl Formosa ended high.
HT (0-3)
St Lawrence tried to produce a reaction after the break but Gharb retained a good shape and kept the danger away from their area.
8' The Spurs had a good effort by Mohammed Senussi Telessi from a good position but the ball ended just high.
15' St Lawrence had another timid attempt towards Gharb's goal through a shot from outside the area by Carlton Mifsud that missed the target.
42' Gharb could have added another goal but a shot by Milos Stojanovic, after receiving form substitute Lauran Dimech, was stopped by the woodwork.
45+2' Gharb's goalie John Paul Cassar denied the Spurs from scoring a consolation goal as he saved with difficulty an attempt from a free kick by Karl Formosa.
FT (0-3)
Referee: Luke Xuereb