28 June 2021
The Gozitan football season 2020/2021 practically came to an end with a presentation event held at the Gozo Stadium, where the Malta Football Association presented mementos to commemorate the 120 years of the MFA and also financial contributions to Gozitan clubs from the MFA Development Pot and as support for infrastructure.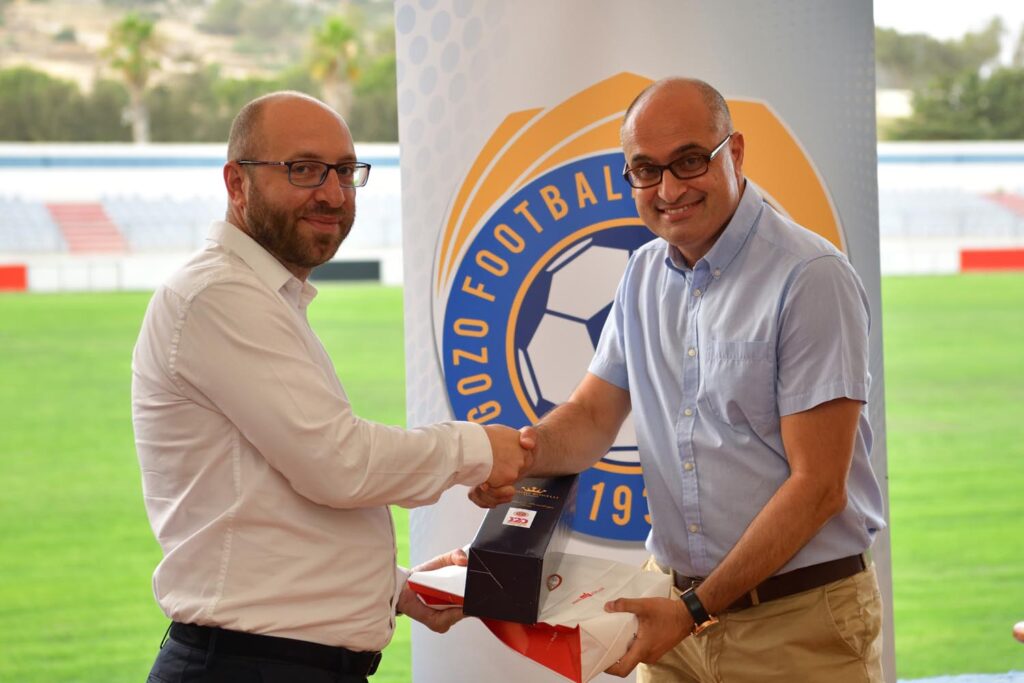 The presentation of the mementos by the MFA to the Gozitan Association and its clubs was originally intended to be held during 2020, close to a similar presentation held for the Maltese football clubs and associations members of the MFA. The top officials of the MFA, President Bjorn Vassallo, Vice-Presidents Dr Matthew Paris and Adrian Casha, and the Treasurer Ivan Mizzi; were present for the event together with all the officials of the Gozo Football Association and representatives of all the Gozitan Clubs.
The Development Pot contribution was distributed to all the clubs according to the participation of Under-21 players utilised in the respective championship, while a financial aid was given to Sannat Lions to cover part of the expenses for the installation of floodlighting system at the Sannat Ground.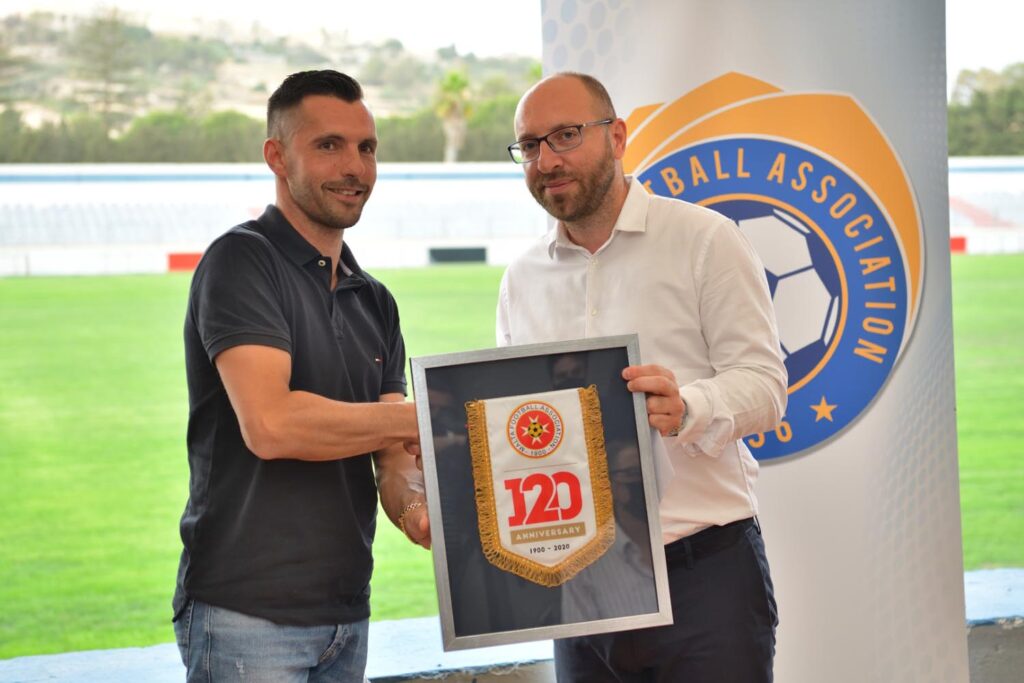 The President of the Gozitan Association Dr Samuel Azzopardi welcomed the MFA officials at the Gozo Stadium and expressed his sincere gratitude for all the support provided by the MFA for the development of football in Gozo. The MFA President Bjorn Vassallo in his closing speech reiterated the commitment of the association for the development of football in Gozo as much as in Malta and said that he is looking forward for the implementation of the strategy that will change the structure of development of football in the Maltese islands.