27 September 2021
GFA BOV Gozo Football League Division I – Match Day 4 Gozo Stadium
Sannat Lions FC : 0
Nadur Youngsters FC : 4
30' (0-1) Marcelo Barbosa
64' (0-2) Marcelo Barbosa
75' (0-3) Joseph Mario Vella
90' (0-4) Stefan Cassar
Sannat L:
L. Xuereb, A. Sutana, L.B. Da Silva, H.F. Solis, D. Borg (M. Azzopardi), L. Silva Gomes, M. Mamo, M. Mifsud, N. Biculjevic, A. Azzopardi.
Nadur Youngsters:
S. Sultana, L. Moreira, J.M. Vella (M.P. Camilleri), I. Xuereb, J. Zammit (C. Camilleri), M. Barbosa (O.P. Bugeja), E. Bruno Domingos, S. Cassar, G. Muscat (M. Tabone), J. Flor Da Silva (L. Atzori).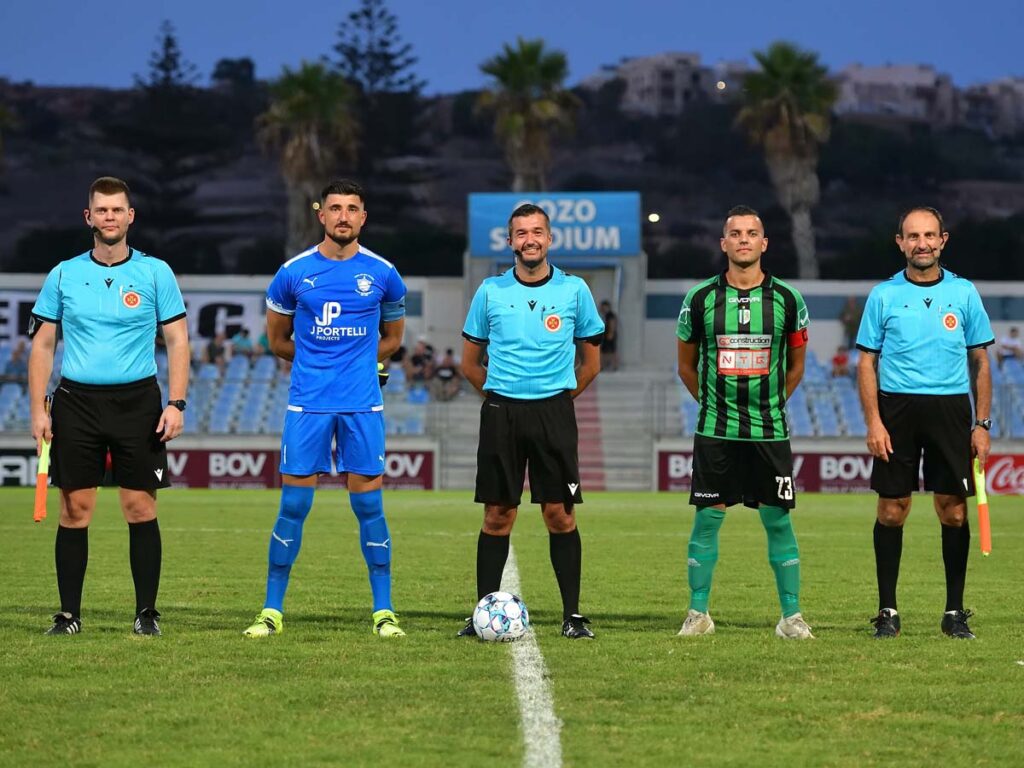 Nadur Youngsters joined Ghajnsielem at the top of the table with the points obtained from a win over Sannat Lions. Nadur had a slow start in this match but they increased their efforts as time passed by, opened the score during the first period and converted their superiority over their opponents by scoring more goals after the break.
Nadur one again expressed the potential of their team who is aiming to be serious challengers for the title. The Youngsters were well organise to neutralise Sannat's enthusiasm during the first part of the match and as soon as they opened the score they took full command of play so that they made sure of the three points before the final stages of the encounter.
Sannat tried hard to remain in contention for a positive result but their offensive play rarely produced dangerous actions on Nadur's goal so that they ended up conceding the second consecutive defeat and remain at the second place for the bottom of the table.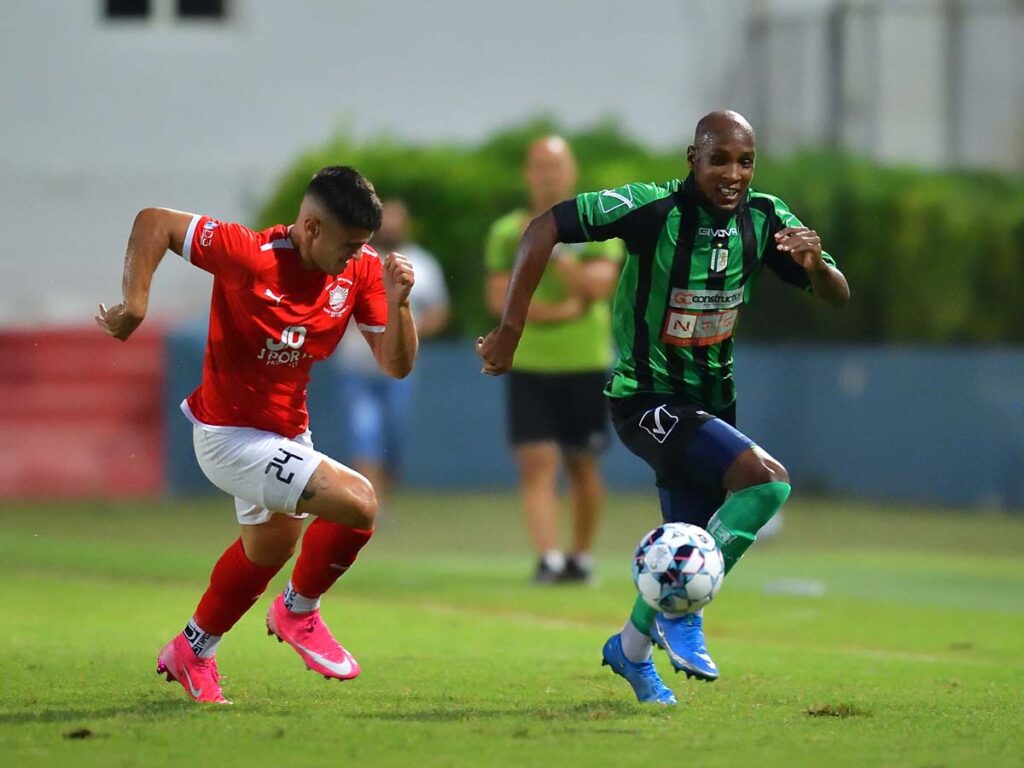 Timeline
During the first part of the match Sannat shared play with their more quoted opponents but the two defensive departments seemed well organised and the goalkeepers were not called to make difficult interventions.
6' Nadur created the first serious attempt at goal but Stefan Cassar's shot from an angled position was saved to a corner by goalie Lorjean Xuereb.
20' Sannat had their best scoring opportunity of the first part of the match when a header by Marlon Mamo following a free kick by Henry Fabian Solis ended just wide.
Nadur took more command of play during the second part of the first half and dominated over their opponents as soon as they opened the score on the half hour mark.
29' Nadur were again dangerous through a personal action by Marcelo Barbosa but the striker had his low shot that was saved by goalie Lorjean Xuereb.
30' (0-1) Nadur opened the score when Sannat's keeper partially saved a low shot by Judivan Flor Da Silva and Marcelo Barbosa blocked the clearance of the defence to place the ball in goal.
35' The Youngster lost a good opportunity to double the score when Marcelo Barbosa entered the area with a personal action but his final attempt was blocked by goalie Lorjean Xuereb and central defender Lucas Baretto Da Silva cleared the danger form the area.
40' Sannat's goalie was called to make another good intervention to save a miskick by defender Fabian Xuereb following a cross from the right flank by Judivan Flor Da Silva.
HT (0-1)
Sannat came out more adventurous in an attempt to recover the deficit but they found t difficult to convert their play into scoring opportunities. Sannat ended up conceding space at their defence so that Nadur continued to be more dangerous and created good scoring opportunities.
45sec. Nadur should have capitalised better but a close ranged shot by Joseph Zammit following a cross by Marcelo Barbosa was well saved by Sannat's keeper Lorjean Xuereb.
6' The same goalkeeper was well placed and blocked n time an effort by Judivan Flor Da Silva.
9' Nadur's Marcelo Barbosa passed through Sannat's defence from the left hand side but his attempt from an angled position was stopped by the post.
12' In another good action by Nadur, a shot by Stefan Cassar ended high.
13' Sannat surprised their opponents when Nebojsa Biculjevic passed through the defence but his low drive aimed to the far post was neutralised with some difficulty by goalie Steve Sultana.
18' Sannat's central defender Lucas Baretto Da Silva denied Nadur from scoring the second goal when he cleared of the line an attempt by Marcelo Barbosa after receiving from substitute Chris Camilleri.
19' (0-2) Nadur however doubled the score when Sannat's defence hesitated to clear the ball from their area, a shot by Judivan Flor Da Silva was partially saved keeper by Lorjean Xuereb and Marcelo Barbosa headed into an open goal from the rebound.
30' (0-3) The Youngsters practically made sure of the win by scoring the third goal that arrived through a spectacular strike from long distance by Joseph Mario Vella.
33' Sannat's goalie managed to block a low drive by Chris Camilleri after receiving from Marcelo Barbosa following a prolonged action inside Sannat's area.
41' Sannat could have scored a consolation goal but a header by Fabian Xuereb following a free kick by Henry Fabian Solis, ended wide.
45' (0-4) Nadur scored the fourth and final goal through a tap-in by Stefan Cassar following a cross by substitute Owen Peter Bugeja.
FT (SL 0 – NY 4)
Referee: Andrea Sciriha