11 October 2021
GFA BOV Gozo Football League Division I – Match Day 6 Gozo Stadium
Oratory Youths FC : 0
Victoria Hotspurs FC : 0
Oratory Y:
A, Brignoli, J.V. Ferrari Silva, H.H. Gocalves Barbosa, R. Ost Dos Santos, P. Vinicius De Moraes Ferreira, D. Azzopardi (A. Zammit), J. Grima, S. Azzopardi, K. Formosa, S. Curmi (K. Hili), Ju. Attard.
Victoria H:
D. Spiteri, E. Serrano Valero, C. Attard (L. Farrugia),  C. Vella,  J. Azzopardi, A. Debrincat, K. Boakye-Mensa, A. Azzopardi, O.G. Fernandes, J. Tabone (J. Pace), E. Xiberras (D. Hili).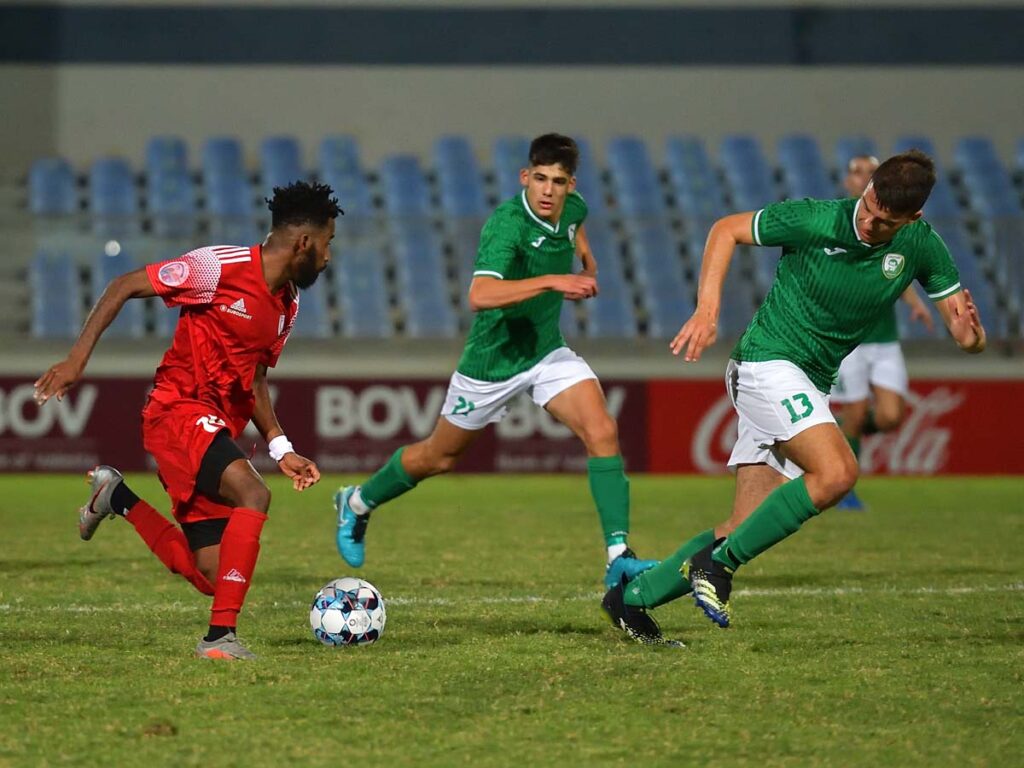 The direct clash from the relegation zone between the two teams from Victoria, Oratory Youths and Victoria Hotspurs ended in a goalless draw so that the two sides left the field of play disappointed for not obtaining a win.  The point for each sides allows Victoria Hotspurs to join Sannat Lions in a mid-table position and also to retain a one-point lead over the same Oratory.  The latter also increased their lead over the bottom place to four points and therefore remain in a position to move away from the red zone in their next matches.
The importance of the match conditioned the two sides as they were both quite prudent at their defensive departments.  Both Oratory and Victoria were coming from disappointing results and were aiming to obtain a win which could put them in safer waters.  The Hotspurs suffered from the absence of striker Kebbel Suso Kebba who was suspended, while Oratory struggled to create danger towards Victoria's goal.  Overall the outcome of the encounter was a just result as each side prevailed over the opponent, in terms of possession, for a half each.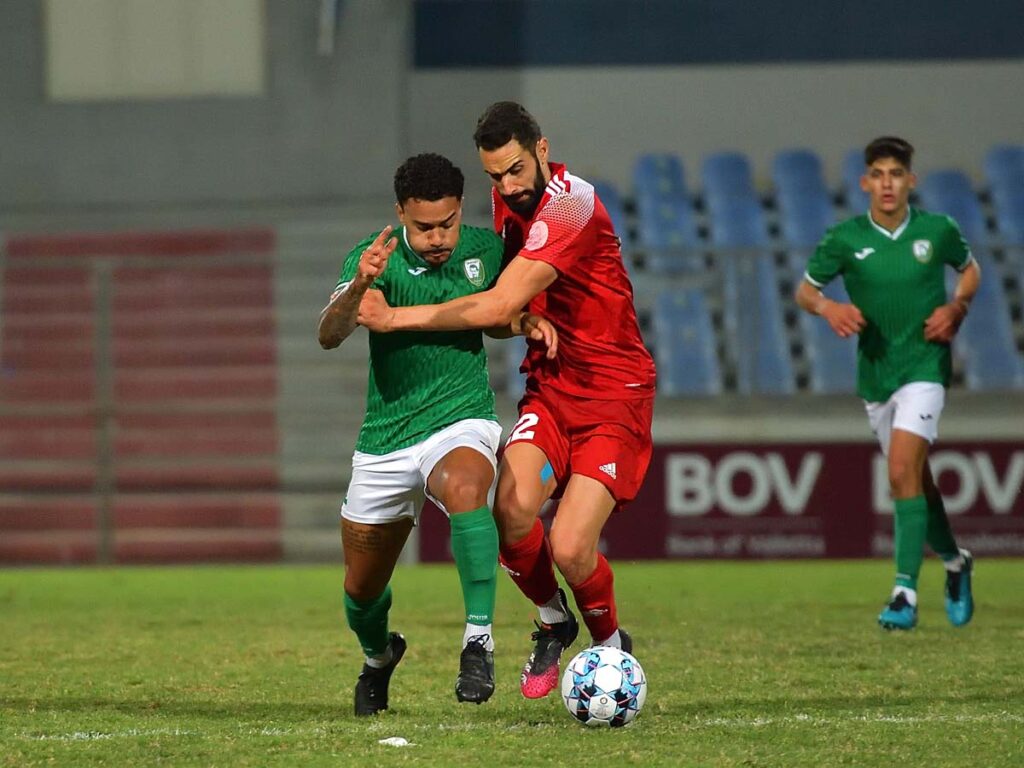 Timeline
The two teams came out with the intention to take command of play but both defensive departments were well organised and the respective strikers found it difficult to create danger. The Hotspurs had a very good patch midway through the first half but the Youths recovered well and ended the first half sharing play in the midfield.
26' Victoria Hotspurs created the first serious scoring opportunity when Christian Attard delivered an inviting cross inside Oratory's area but Andre Debrincat failed to connect.
28' The Hotspurs were again dangerous through a strike by Christian Attard that ended wide.
31' An attempt directly from a free kick by Victoria's Kakra Boakye-Mensa ended just wide.
35' Oratory replied through a shot from long distance by Karl Formosa that ended high.
39' Oratory could have created more danger but a curling shot from outside the area by Rodrigo Ost Dos Santos was weak and goalie Daniel Spiteri saved without difficulty.
HT (0-0)
Play continued be well contested after the break as Oratory took some command in the midfield but the Hotspurs defended well and operated mainly with counter breaks.
2' The Youths had an attempt by Karl Formosa from an angled position that missed the target.
11' The Hotspurs went close to scoring but a header by Justin Azzopardi from a corner kick by Kakra Boakye-Mensa ended just wide.
14' (protests for penalty) Oratory protested for a penalty alleging handling by Victoria's defender in an attempt to block a cross inside the area.
26' Oratory were again dangerous through a header by Joao Vitor Ferrari Silva from a corner kick by Karl Formosa that ended over the crossbar.
31' The Hotspurs replied with a shot from outside the area by substitute Jason Pace that was saved in two attempts by goalie Angelo Brignoli.
39' Oratory's goalie Angelo Brignoli was again called to make an important intervention to neutralise in two attempts another strike from outside the area by Jason Pace.
FT (OY 0 – VH 0)
Referee: Emanuel Grech
| | | | | | | | |
| --- | --- | --- | --- | --- | --- | --- | --- |
| DIVISION I | | | | | | | |
| Standings | | | | | | | |
| 11/10/2021 | P | W | D | L | F | A | PTS |
| NADUR Y | 6 | 5 | 1 | 0 | 21 | 2 | 16 |
| GHAJNSIELEM | 6 | 5 | 1 | 0 | 15 | 2 | 16 |
| KERCEM A | 6 | 5 | 0 | 1 | 17 | 12 | 15 |
| XEWKIJA T | 6 | 2 | 1 | 3 | 9 | 17 | 7 |
| VICTORIA H | 6 | 1 | 2 | 3 | 5 | 8 | 5 |
| SANNAT L | 6 | 1 | 2 | 3 | 3 | 10 | 5 |
| ORATORY Y | 6 | 1 | 1 | 4 | 6 | 12 | 4 |
| SK VICTORIA W | 6 | 0 | 0 | 6 | 3 | 16 | 0 |