7 November 2021
BOV GFA KO Division II (Prel. Rd.) Kercem Arkafort Stadium
St Lawrence Spurs FC : 0
Qala Saints FC : 5
29' (0-1) Samwel Muscat
45'+3' (red card) Manwel Xerri (QS)
49' (0-2) Emanuel Buttigieg
56' (0-3) Aleksandar Komljenovic
75' (0-4) Brandon Said
86' (0-5) Aleksandar Komljenovic
St. Lawrence S:
C. Mercieca, L. Attard (L. Cilia), A. Attard, C. Grima, A. Haska, V. J. Saliba, C. Cauchi (M. Terribile), W. Hili (Y. M. Attard), C. Azzopardi, D. Micallef,C. Mercieca (L. Dimech).
Qala S:
M. Muscat, J. Buttigieg, Josef Buttigieg (S. Sillato), S. Muscat, S. Farrugia (P. Muscat), C. Farrugia (R. Meilak),E. Buttigieg, B. Said, F. Mumford, A. Komljenovic, M. Xerri.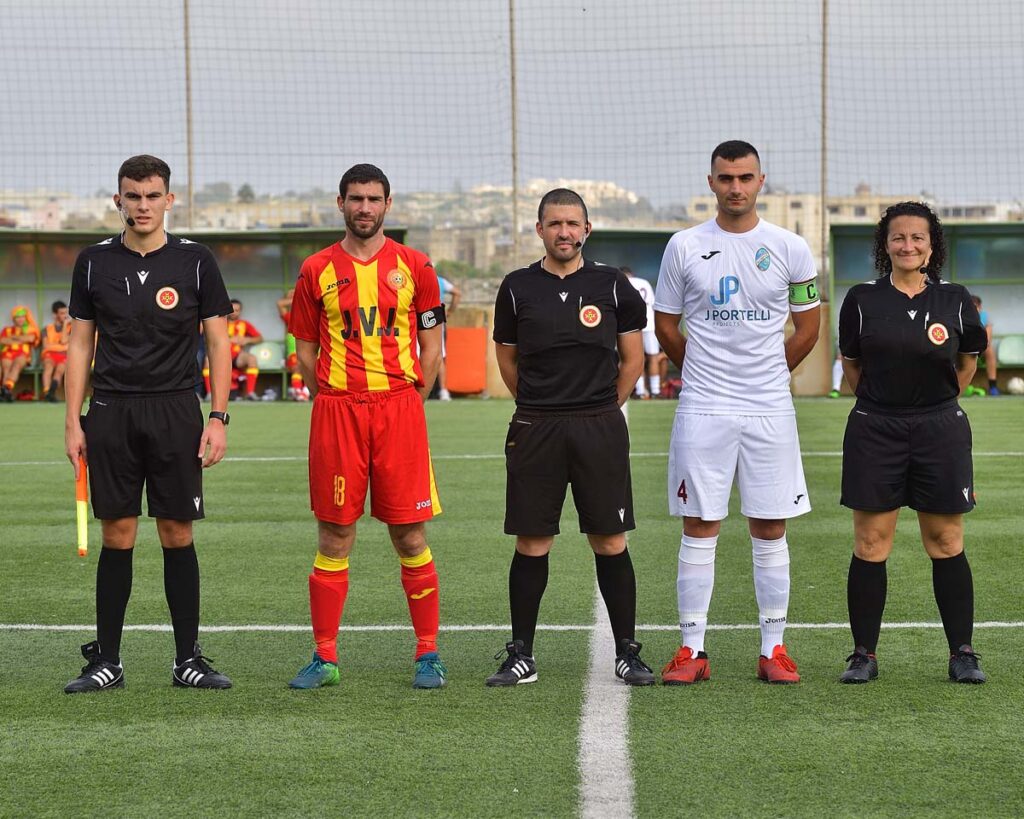 Qala Saints registered a 5-0 win in the match from the preliminary round of the GFA BOV Knock Out competition for the second division against St Lawrence Spurs and earned qualification to the semi-final where they will meet Zebbug Rovers. Qala dominated over St Lawrence throughout the encounter despite the fact that they were reduced to ten players just before the break and at a phase where they were leading by just one goal. However, the Maroons still managed to express superiority over their opponents with ten players and ended up scoring on four occasions after the break.
The Spurs on the other hand had a disappointing performance mainly because in their previous match against the same Qala they earned a deserved point form a draw of four goals and therefore they were expected to be serious challengers in this cup tie.  St Lawrence never managed to create serious danger to Qala's goalie and they practically threw the towel as soon as they conceded the second goal during the opening minutes of play of the second period.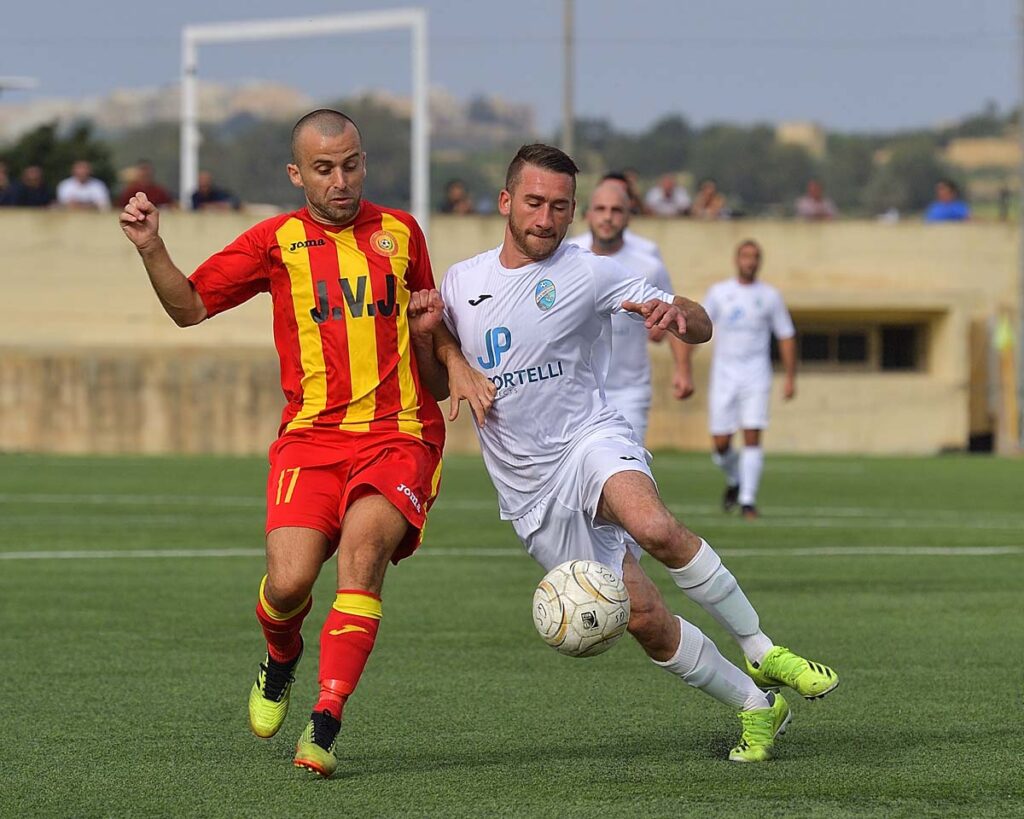 Timeline:
Qala came out very aggressive and took command of play from the first minutes of the encounter.
13' Qala's Emanuel Buttigieg had a header that was partially saved by St Lawrence's goalie Courtney Mercieca and from the rebound Stefan Farrugia saw his attempt from the edge of the area that ended high.
16' In another good move by the Maroons a shot on the run by Aleksandar Komljenovic was saved to a corner by goalie Courtney Mercieca.
Qala kept insisting.
18' St Lawrence's defender Charles Mercieca blocked to a corner a shot on the run by Brandon Said.
20' The Spurs continued to suffer the pressure form their opponents and goalie Courtney Mercieca was again called to make a good intervention to save a shot by Stefan Farrugia.
24' The same striker had another good attempt that was neutralised by St Lawrence's keeper.
29' (0-1) Qala opened the score through a direct free kick by Samwel Muscat with the ball hitting the crossbar before it ended in the net.
St Lawrence reaction was sterile so that Qala's goalie Matthew Muscat was not called to make difficult interventions.
45'+3' (red card) Qala were reduced to ten players when defender Manwel Xerri was sent off for stopping St Lawrence's striker Alen Haska form entering the area.
45'+3' From the resultant free kick the attempt by Charles Mercieca was well saved by goalie Matthew Muscat.
HT (0-1)
Second Half
Qala retained their superiority over St Lawrence after the break although they suffered the setback second before the break.
4' (0-2) The maroons doubled the score when Emanuel Buttigieg converted from close distance a free kick by Joseph Buttigieg.
8' The same Emanuel Buttigieg had another good attempt that was well saved by St Lawrence's goalie Courtney Mercieca.
11' (0-3) Qala's Brandon Said unmarked Aleksandar Komljenovic and the latter concluded easily in goal.
The Spurs continued to struggle to operate dangerous actions within Qala's territory.
30' (0-4) Qala added another goal when Aleksandar Komljenovic passed to Brandon Said who was unmarked inside St Lawrence's area and the latter concluded in goal when he came face to face with the goalkeeper.
41' (0-5) The Maroons sealed the win by scoring the fifth goal that arrived through Aleksandar Komljenovic who fired in goal after receiving form substitute Peter Muscat.
43' In another dangerous action by Qala, Brandon Said entered St Lawrence's territory, turned around the goalkeeper outside the area but his low drive aimed to an open goal was cleared off the fatal line by central defender Daniel Micallef.
FT (SLS 0 – QS 5)
Referee: Patrick Falzon