28 November 2021
GFA BOV Gozo Football League Division II Kercem Arkafort Stadium
Qala Saints FC : 1
Munxar Falcons FC : 0
64' (1-0) Brandon Said
Qala S:
M. Muscat, Jsph. Buttigieg, Jsf. Buttigieg, S. Muscat, C. Farrugia, E. Buttigieg, R. Meilak (P. Muscat), B. Said, F. Mumford, E.R. Okpokwu, M. Xerri.
Munxar F:
D. Galea, C. Gafa, P. Rapa, M. Azzopardi (A. Buttigieg), L. Meilak, J. Grima (R. Grima), A. Carvalho, D.P. Borg, J. Agius (J.P. Grima), M. Farrugia, K. Mizzi (M. Tabone).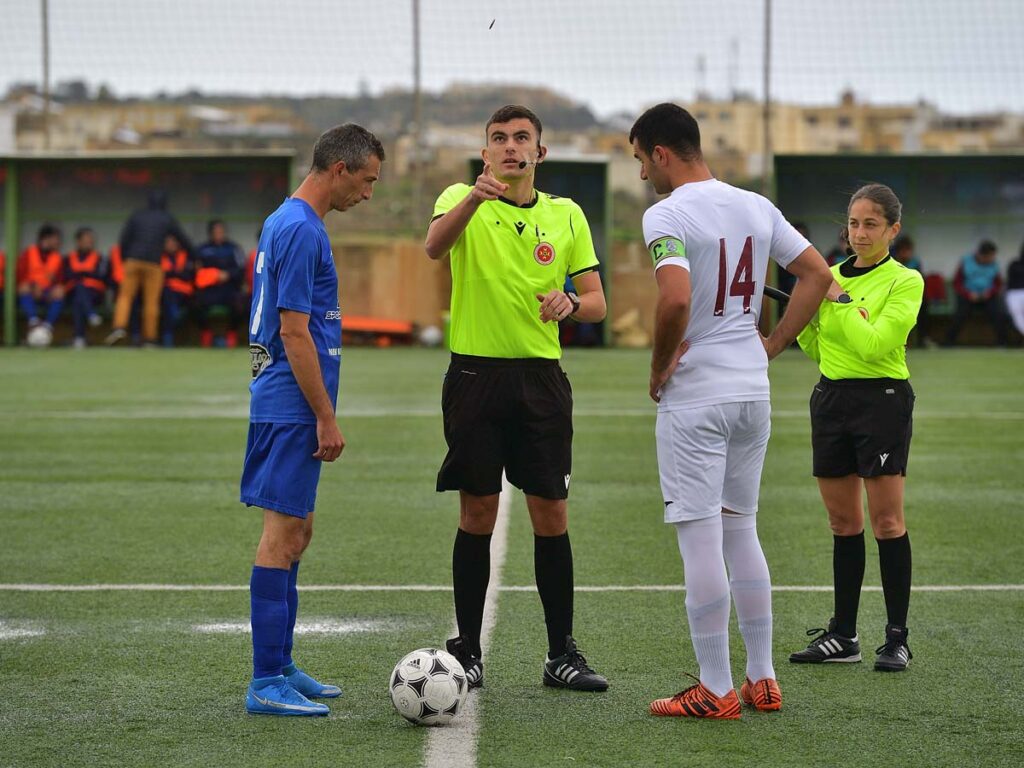 In the last match from Match Day-3 of the BOV Gozo Football League Division II, Qala Saints obtained three very important points from a close win over Munxar Falcons. This was considered as the most important match of the weekend as Munxar were coming from two wins from the first two matches in the campaign, while Qala, who are the hot favourites for promotion, dropped two points in their previous match.
Qala were the better side for long stretches but they found it very difficult to open the score so that Munxar remained in contention and could have earned at least a point if they capitalised from the chances that came their way near the end of the encounter.  However, Qala's win was well deserved and with the points obtained they remained close to the leaders with the possibility to take command of the table at the end of the first round.  On the other hand Munxar suffered a setback in their ambitions to be among the challengers so that they will be under pressure in the next matches to regain a place at the top positions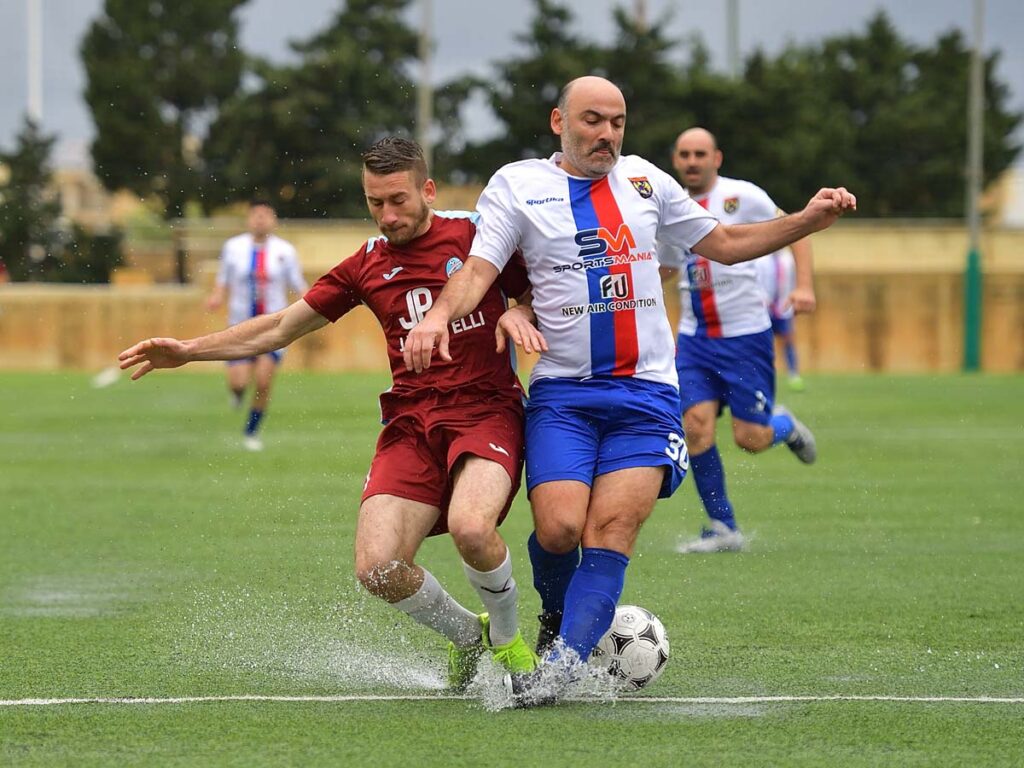 Timeline:
Qala as expected came out more aggressive and produced some pressure on Munxar's rear guard from the early stages.
2' (goal disallowed) Qala had a goal scored by Ebube Ralph Okpokwu that was disallowed for handing by the same striker.
4' A free kick by Qala's Charlon Farrugia ended just high.
8' Munxar's keeper David Galea left his position in time to clear the ball before Qala's Charlon Farrugia could hit towards goal.
16' The Maroons went very close to open the score but a shot by Ebube Ralph Okpokwu was partially saved by goalie Daniel Galea and from the rebound the effort by Brandon Said was cleared off the fatal line by central defender Mario Farrugia.
Munxar came out more of their defence as time passed by.
45' Munxar had a good opportunity that could have been capitalised better when Joseph Grima entered Qala's territory in a counter break but hit badly before entering the area so that he prolonged the ball and missed the opportunity to conclude towards goal.
45+1' Qala almost punished Munxar for the missed opportunity when Ebube Ralph Okpokwu entered Munxar's area with a personal action, turned around the goalkeeper but concluded incredibly high with an open goal at hs mercy.
HT (0-0)
Second Half
After the resumption play continued to be well contested as the two sides tried to take the lead. However, the striker s found it difficult to create scoring opportunities and play for most of the time took place in the midfield.
19' (1-0) Qala opened the score in the first serious scoring opportunity of the second period when a free kick by Franciso Mumford was cleared within the area by the defence and Brandon Said placed in goal with a half volley that ended out of the reach of the goalkeeper.
Qala increase their pressure on Munxar's defence.
33' Munxar's goalie Daniel Galea made good save following a free kick by Samwel Muscat and denied Ebube Ralph Okpokwu from concluding with a tap-in.
36' Munxar replied with an attempt form a free kick by Ayesller Carvalho that was weak and saved easily by goalie Matthew Muscat.
41' Munxar missed the best opportunity to level the score but Ayesller Carvalho did not connect to an inviting low cross by substitute Michael Tabone.
45+3' Qala could have scored another goal when Charlon Farrugia entered Munxar's area with a personal action but his low shot ended wide.
FT (QS 1 – MF 0)
Referee: Anthony Paul Vella
| | | | | | | | |
| --- | --- | --- | --- | --- | --- | --- | --- |
| DIVISION II | | | | | | | |
| Standings | | | | | | | |
| 28/11/2021 | P | W | D | L | F | A | PTS |
| ZEBBUG R | 3 | 3 | 0 | 0 | 9 | 1 | 9 |
| QALA S | 3 | 2 | 1 | 0 | 4 | 2 | 7 |
| MUNXAR F | 3 | 2 | 0 | 1 | 6 | 2 | 6 |
| XAGHRA U | 3 | 1 | 0 | 2 | 5 | 2 | 3 |
| ST LAWRENCE S | 3 | 0 | 1 | 2 | 3 | 9 | 1 |
| GHARB R | 3 | 0 | 0 | 3 | 1 | 12 | 0 |