19 December 2021
GFA BOV Gozo Football League Division I (MD 10) Gozo Stadium
Oratory Youths FC : 1
Sannat Lions FC : 2
16' (0-1) penalty Henry Fabian Solis
34' (1-1) Joao Vitor Ferrari Silva
83' (red card) Samuel Azzopardi (OY)
83' (1-2) penalty Henry Fabian Solis
90+4' (red card) Daniel Atzori (OY)
Oratory Youths:
A. Brignoli, J.V. Ferrari Silva, K. Farrugia, H.H. Goncalves Barbosa, P. Vinicius De Moraes Ferreira, D. Azzopardi (N.I. Belhadj), J. Grima, S. Azzopardi, K. Formosa, S. Curmi (D. Atzori), Ju. Attard.
Sannat L:
L. Xuereb, A. Sultana, L.B. Da Silva, D. Bellotti, H.F. Solis, D. Borg, M.M. Uzor, M. Mamo, M. Mifsud, N. Biculjevic, A. Azzopardi.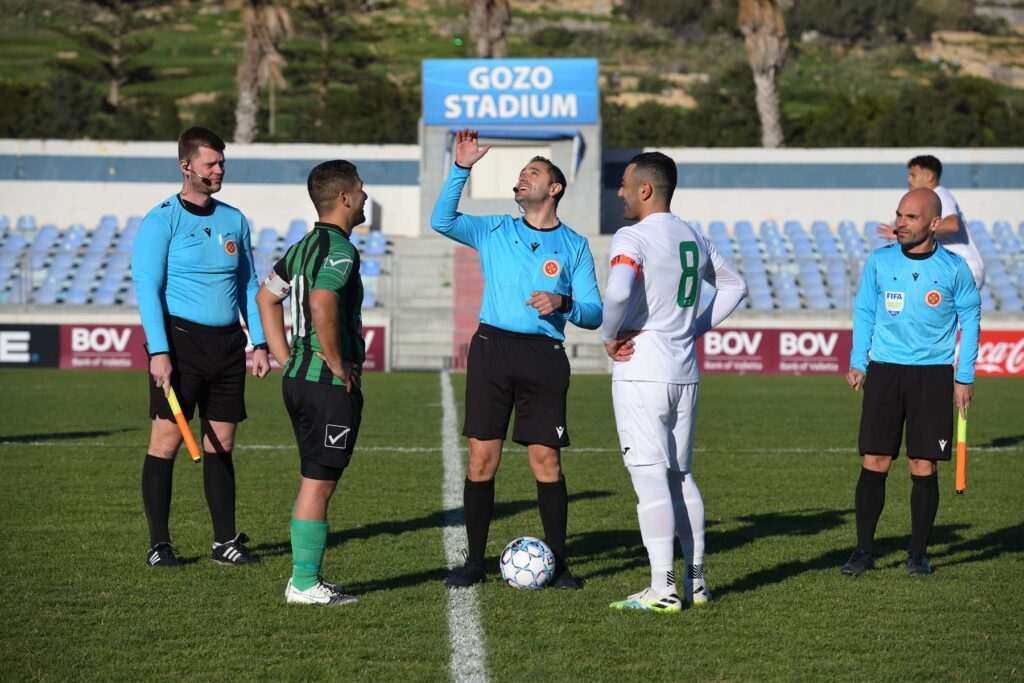 Sannat Lions defeated Oratory Youths for the second time in the championship in the first match from Match-Day 10. Sannat took the full points at stake with a win with the odd goal from three so that they extended their lead over the teams involved in the relegation zone.
The match between Sannat and Oratory was a direct clash for a mid-table position as Oratory could have moved over the same Sannat on the table with a win.  Thus, the match turned out into a typical cup tie where the outcome remained uncertain until the final whistle.  In this match Sannat saw more off the ball during the first period but did not manage to convert their territorial supremacy into a lead by the end of the first half.  Oratory came out more determined after the break and produced more offensive play but they did not manage to create serious scoring opportunities.  The match was therefore decided by a penalty that arrived during the final stages when there was not much time left for Oratory to recover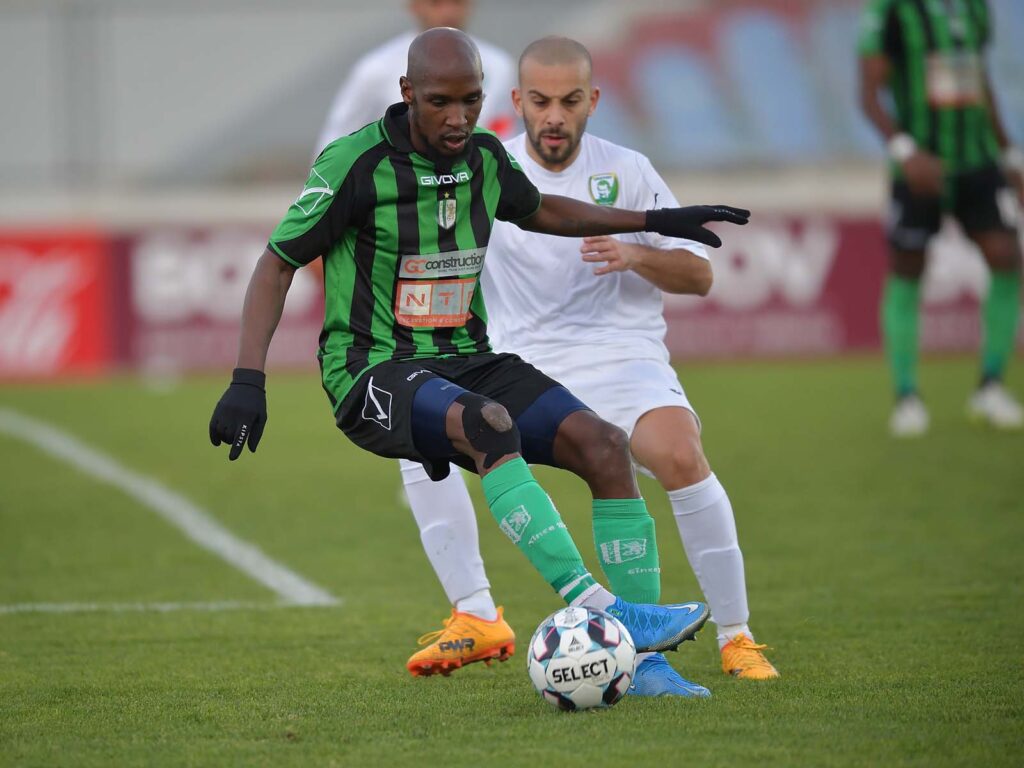 Timeline:
Sannat had a better start and held command of play from the first minutes of the encounter. Oratory tried to defend their area to limit the danger and managed to recover a one-goal deficit following a set-piece so that they remained in contention for a positive result.
8' Oratory's goalie Angelo Brignoli was well paced and saved a header by Lucas Barretto Da Silva following a cross by Henry Fabian Solis.
13' Sannat's Lucas Barretto Da Silva ended just high.
16' (0-1) penalty Sannat were awarded a penalty for a foul by Samuel Azzopardi on Henry Fabian Solis and the same striker converted form the spot kick to put his side in the lead.
21' Sannat were again dangerous through an effort by Henry Fabian Solis that missed the target.
24' Oratory replied through an effort by Pablo Vinicius Ferreira that was saved by goalie Lorjean Xuereb.
26' Sannat could have doubled their lead when Matthias Michael Uzor entered Oratory's area with a personal action but his shot from a good position ended wide.
34' (1-1) Oratory levelled the score when Sannat's keeper Lorjean Xuereb failed to hold a freekick by Goncalves Barbosa and Joao Vitor Ferrari Silva took the rebound and fired in goal from close distance.
40' Sannat went again close to scoring but an attempt directly from a free kick by Henry Fabian Solis ended just wide.
HT (OY 1 – SL 1)
Second Half
Oratory recovered for the second period and came out determined to take command of play. The Youths were more offensive in the play during the opening stages of the second period but they failed to capitalise from the territorial supremacy so that they struggled to create serious actions on Sannat's goal.
21' Oratory went very close to take the lead when Goncalves Barbosa passed to Pablo Vinicius Ferreira in a counter break but the latter concluded badly from a good position.
38' (red card) (1-2) penalty Sannat were awarded a penalty for a foul by Samuel Azzopardi on Nebojsa Biculjevic who entered the area with a personal action. Oratory's defender Azzoaprdi was also sent off after receiving the second yellow card and Henry Fabian Solis converted from the spot kick to put Sannat back in the lead.
41' Oratory protested for a penalty when Pablo Vinicius Ferreira ended on the floor inside Sannat's area as he tried to pass through the defence.
Oratory tried to stage a strong reaction during the final minutes of the encounter.
45+3' The Youths went very close to save the result but a header by Joao Ferrari Silva from a corner action was well saved by Sannat's keeper Lorjean Xuereb.
45+4' (red card) Oratory ended the match with nine players as substitute Daniel Atzori was sent off for stopping Daniel Borg from a clear goal scoring opportunity.
FT (OY 1 – SL 2)
Referee: Fyodor Zammit