19 December 2021
GFA BOV Gozo Football League Division II (MD 6) Kercem Arkafort Stadium
Gharb Rangers FC : 1
Zebbug Rovers FC : 0
Gharb R:
Ow. Xuereb, F. Cini, A. Borg, C. Cutajar, G. Debrincat, N. Attard, C. Dingli, S. Farrugia, M. Ciangura, D. R. Apestegui, S. Azzopardi (D.P. Rapa).
Zebbug R:
Om. Xuereb, C. Farrugia (M. Grech), M. Formosa (O. Mercieca), C. Gauci, D. Mesa Pineros, E. Gauci, M. Camilleri Psaila, N.J. Cini (O. Atzori), J. Bonnici, R. Saliba (G. Grech), P. Spiteri.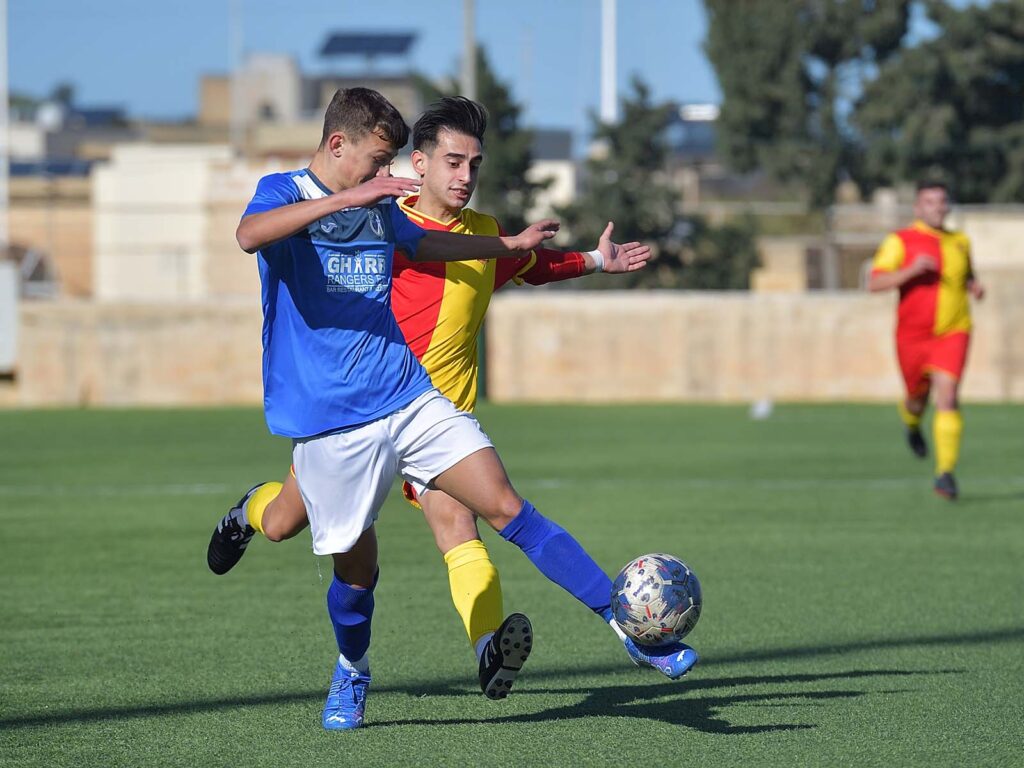 Gharb Rangers obtained their second positive result after four defeats in their first four matches of the campaign and also registered their first victory by defeating Zebbug Rovers by just one goal that arrived midway through the second period.
Gharb surprised Zebbug Rovers who had an excellent start in the campaign and the latter were also aiming to be among the challengers for the promotion. This was Zebbug's second consecutive defeat and it was also the third consecutive match for the Rovers without a win. With this result the Rovers lost ground from the current leaders while Gharb moved away from the bottom of the table at the expense of Xaghra United.
The match was well contested.  Gharb seemed in a better shape during the first period but Zebbug produced a good reaction after the break to become more adventurous than their opponents. However, the two sides were erratic in their finishing and thus the encounter, which could have gone either way, was decided by just one goal.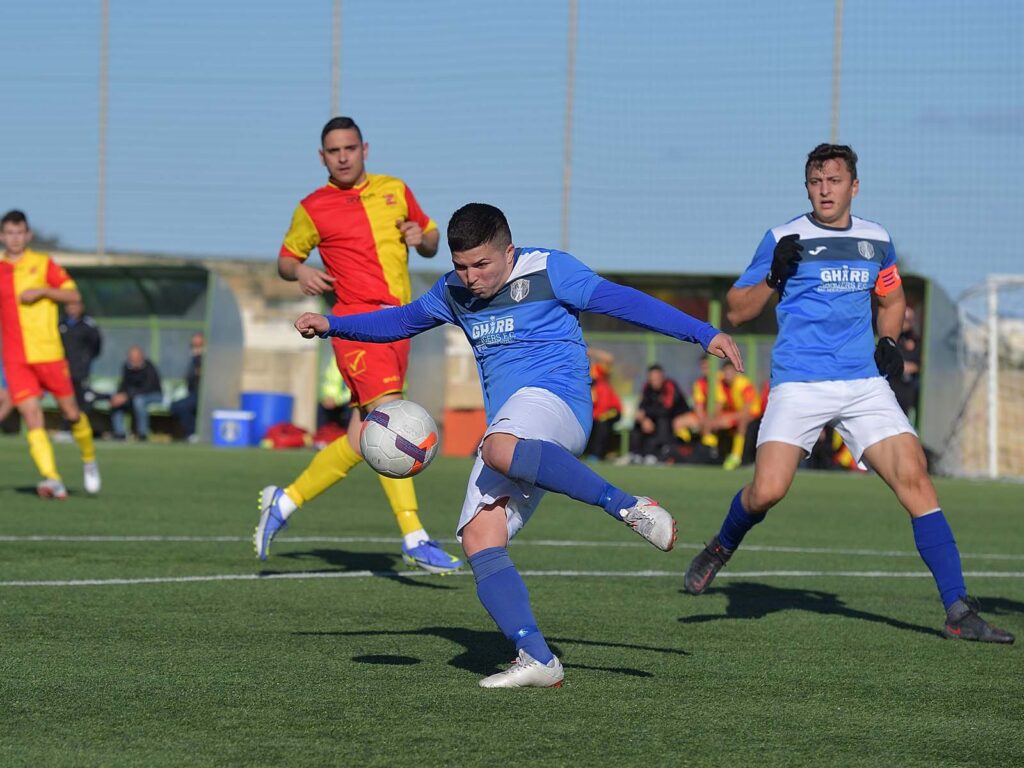 Timeline:
Gharb surprised their more quoted opponents and saw more of the ball for most of the first period.
11' Zebbug's goalie Omar Xuereb was called to make a difficult save and turned to a corner a shot from close distance by Gabriel Debrincat.
15' The same goalkeeper was called to make two consecutive saves to block efforts by Gabriel Debrincat and Carlos Cutajar.
19' Gharb's Duran Rodrigo Apestegui had a good shot from outside the area that was neutralised by Zebbug's keeper.
26' Zebbug's goalie once again made a good save following a shot by Francesco Cini.
HT (0-0)
Second Half
Zebbug came out in a better shape after the break and produced some pressure on Gharb's defence. However, the Rangers resisted well and their goalkeeper was not called to make difficult interventions.
7' The Rovers were dangerous through a header by Daniel Mesa Pineros from a free kick by Clive Farrugia that was saved by goalie Owen Xuereb.
21' (1-0) Gharb scored the gap that decided the issue against the run of play when Gabriel Debrincat took the ball following a misunderstanding between the central defender and the goalkeeper, entered the area and deposited into an open goal.
28' Zebbug replied with a low shot from an angled position by Daniel Mesa Pineros that was neutralised by goalie Owen Xuereb.
40' Zebbug went very close to level the score but a close ranged shot by Daniel Mesa Pineros from a free kick by Eric Gauci was stopped by the crossbar.
44' Zebbug missed another opportunity to recover the deficit when Daniel Mesa Pineros headed inside Gharb's area, substitute Orlando Atzori failed to hit the ball and at the end Eric Gauci incredibly concluded high from an ideal position.
FT (GR 1 – ZR 0)
Referee: Ryan Caruana