9 September 2022
GFA BOV Gozo Football League Division I (MD 1) Gozo Stadium
Qala Saints FC: 4
Oratory Youths FC: 1
11′ (1-0) Rafael Conrado Prudente
71' (2-0) Joao Vitor Ferrari Silva
77' (3-0) Rafael Conrado Prudente
83' (4-0) Nathan Chukwudi Njoku
90+1' (4-1) penalty Haraan Hajazan Goncalves Barbosa
Qala S:

F. Vella, J. Buttigieg, J.V. Ferrari Silva, M. Buttigieg, J. Buttigieg, A. Carvalho (M. Vella), E. Buttigieg, J. Parnis, R.C. Prudente (J. Xerri), N.C. Njoku (C. Caruana), M. Xerri (K. Mifsud).
Oratory Y:

A. Brignloli, J. Tabone, J. De Souza Ferreira (H. Muscat), K. Hili (N. Said), K. Farrugia, H.H. Goncalves Barbosa, O. Curmi, O. Xuereb (M. Zammit), N. Sutic (K. Saliba), J. Attard (I. Belhadj), S.U. Ubuwere.
In the first match of the BOV Gozo Football League of the first division for the new season 2022/2023, which happens to be the 72nd championship in the history of Gozitan football, newly promoted Qala Saints obtained a deserved 4-1 win over Oratory Youths. This match was considered a direct clash between two teams who are aiming to get away from the red zone as early as possible.
Qala had a very positive performance in their first competitive match of the season as they managed to hold command of play for long stretches and practically made sure of the win by scoring three goals during the final twenty minutes of the encounter. Qala's coach Shaun Bajada could only deploy three foreign players but the team still seemed well organised. The Maroons had good protection in their area, were very effective with the recovery and built-up in the midfield and were dangerous every time they managed to enter Oratory's area. On the other hand, Oratory was disappointed despite their ambitions to consolidate the success achieved during the last season. The Youths failed to retain the standard of play expressed during the final stages of the 2021/2022 season and found it very difficult to produce a reaction after conceding the first goal.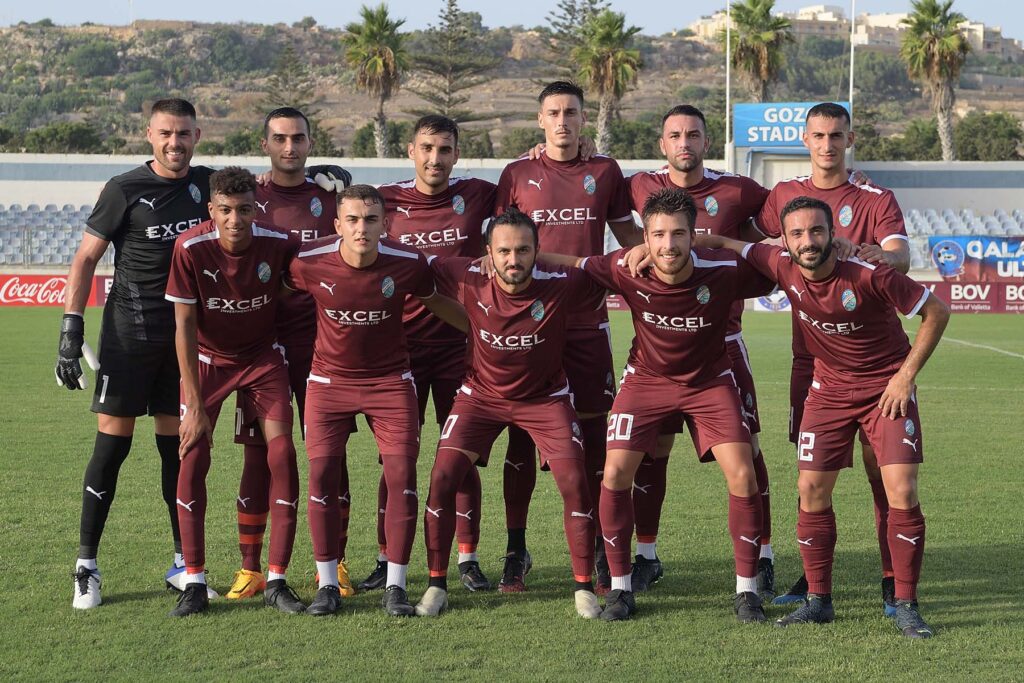 Timeline:
Both Qala and Oratory came out motivated to obtain a positive result from this encounter but as soon as Qala opened the score the Maroons grew in confidence and started to hold more possession. Qala also created better scoring opportunities so that the Youths became demoralised and were not in a position to recover the deficit.
5' Oratory could have scored an early goal when Qala's keeper Franklin Vella passed badly inside his area and the ball arrived to an unmarked Goncalves Barbosa but the latter fired incredibly over the crossbar with an open goal at his mercy.
7' Qala replied through a low shot by Nathan Chukwudi Njoku that was well saved by goalie Angelo Brignoli.
10' Qala were again dangerous when a shot by Joshua Buttigieg from a good position was deflected to a corner.
11' (1-0) From the resultant corner action Oratory failed to clear the ball from their territory so that the ball arrived to Joshua Buttigieg on the right flank and from his cross, Rafael Conrado Prudente headed in a goal from close distance.
17' Oratory operated a counter break through Goncalves Barbosa but his shot ended just over the crossbar.
20' Oratory's goalie was well placed and neutralised a low shot from an angled position by Jordi Parnis.
30' Qala continued to produce a better play and could have created more danger when a shot by Martin Buttigieg missed the target.
43' The Maroons went again close to increasing their lead through an attempt directly from a free kick by Jordi Parnis that ended just over the crossbar.
HT (1-0)
Second Half
After the resumption, Qala continued to enjoy territorial supremacy while Oratory struggled to produce a reaction in an attempt to recover the score.
7' The Youths could have capitalised better when Sunday Uforma Ubuwere passed inside Qala's area but his attempt was neutralised without difficulty by goalie Franklin Vella.
Qala continued to hold the initiative of play but most of the time they missed the final pass and Oratory's keeper was not called to make difficult saves.
26' (2-0) Qala converted their superiority by adding another goal that arrived through a header by Joshua Buttigieg following a corner kick by Ayesller Carvalho, with the ball hitting the crossbar before ending in the net,
32' (3-0) The Maroons practically made sure of the full points at stake when they operated a counter break from the right flank through Manwel Xerri and from his low cross Rafael Conrado Prudente fired in goal with a low shot on the run.
38' (4-0) Qala sealed the final score with a fourth goal that arrived through a low shot by Nathan Chukwudi Njoku following a personal action that started from the right flank.
41' The Youths were denied from scoring when goalie Franklin Vella turned to a corner a strike by Goncaves Barbosa.
45+1' (4-1) penalty Oratory managed to score a consolation goal when the referee awarded a penalty for a foul by Emanuel Buttigieg on Sunday Uforma Ubuwere and Haraan Hajazan Goncalves Barbosa converted his shot from the spot kick.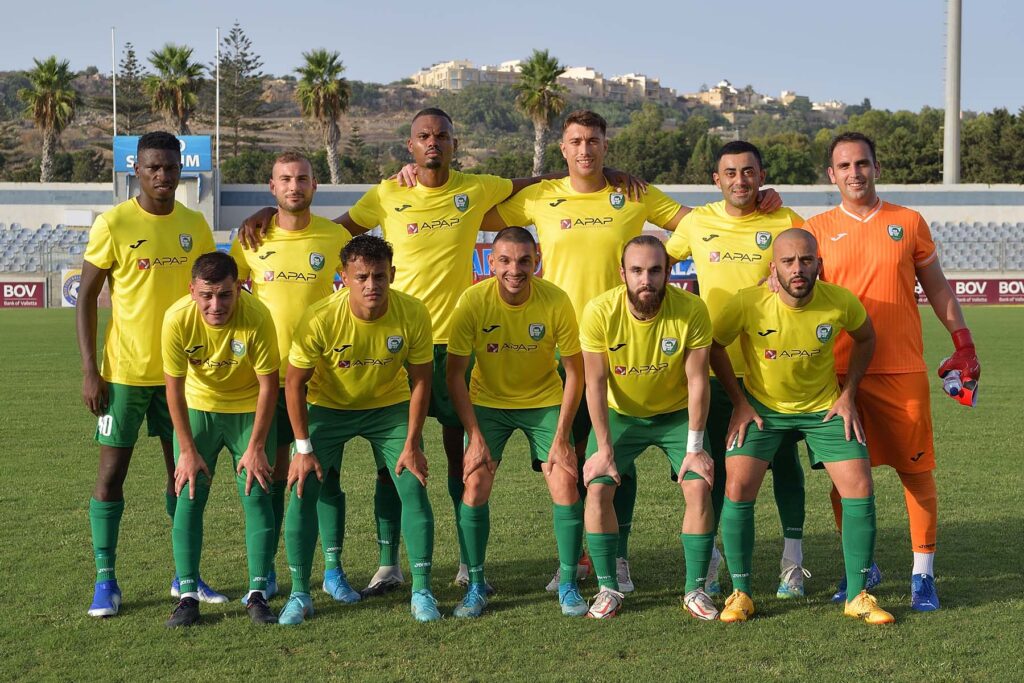 FT (QS 4 – OY 1)
Referee: Emanuel Grech