28 November 2020
GFA BOV Gozo Football League Division I – Match Day 3 Gozo Stadium
Xaghra United FC : 0
Sannat Lions FC : 3
19' (0-1) Joseph Zammit
57' (0-2) Fabian Xuereb
60' (0-3) Damon Hili
Xaghra U:
O. Attard, J. Bajada, S. Galea, T. Agius (E. Xiberras), A. Sultana, N. Buciljevic, A. Okomuru, S. Sultana (S. Bonello), L. Sultana (M. Cordina), M. Mamo (K. Hili), F. Attard (J.K. Farrugia). 
Sannat L:
L. Xuereb, L.B. Da Silva, J. Zammit, D. Hili (P. Said), D. Borg (O. Calleja), L. Silva Gomes (N. Grima), C, Vella (A. Azzopardi), M. Mifsud, J. Buttigieg, B. Said, F.J. Xuereb (H. Muscat).
In the first match from Match Day 3 of the BOV Gozo Football League of the first division, Sannat Lions obtained three deserved points from a 3-0 win over Xaghra United. With these points Sannat moved away from the bottom place on the table and may look forward to the next match with more confidence as they are aiming to stay away from the red zone.
This was a match between two sides who conceded defeats in their respective first two matches of the championship, despite the fact that they both expressed a positive approach. Both Xaghra and Sannat were therefore aiming to win the first points in the championship but throughout these ninety minutes Sannat prevailed. Sannat confirmed the improvement in their play that was expressed in their previous match against Xewkija Tigers and were also determined to make up for the points dropped in that encounter. The Lions were very effective in their play, particularly through the pressure that they managed to create on Xaghra's rear guard so that the latter often conceded mistakes that were capitalised by Sannat's strikers. As a result Xaghra struggled to share play and although they tried hard to recover the deficit that never managed to create serious danger towards Sannat's goal.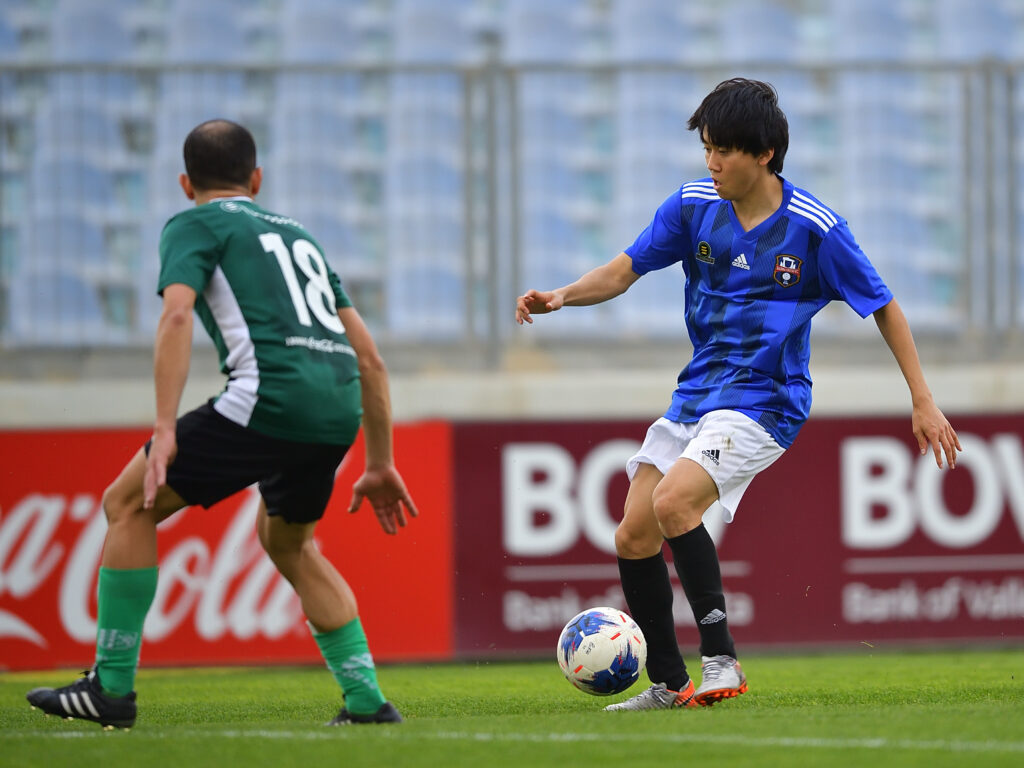 Timeline
During the first minutes of play the two sides were quite prudent as they studied each other and were also cautious to avoid committing mistake that would compromise their match. However, Sannat gained command of play as time passed by and were in full control of the match by the end of the first half.
2' Xaghra had an attempt from a free kick by Anto Okamura that was neutralised without difficulty by Sannat's goalie Lorjean Xuereb.
10' Sannat had their first serious attempt towards Xaghra's goal through a low shot aimed towards the far post by Lucas Silva Gomes that ended wide.
19' (0-1) Sannat opened the score following a prolonged action inside Xaghra's area where Lucas Silva Gomes protected the ball and passed to Brandon Said. The ball arrived to Damon Hili who unmarked Joseph Zammit with a back heel and the young striker netted easily with a low shot.
Xaghra's immediate reaction was sterile while Sannat gained more confidence and continued to produce offensive play.
37' Sannat could have created more danger when Lucas Silva Gomes delivered a cross form the left flank but Brandon Said tried to take the ball instead of making way for his teammate Damon Hili who was in an unmarked position, so that Said hit badly and Xaghra's defence cleared the danger from the area.
45+1' Sannat were denied from scoring a second goal as an attempt directly form a free kick by Joseph Zammit was turned to a corner with difficulty by Xaghra's keeper Owen Attard.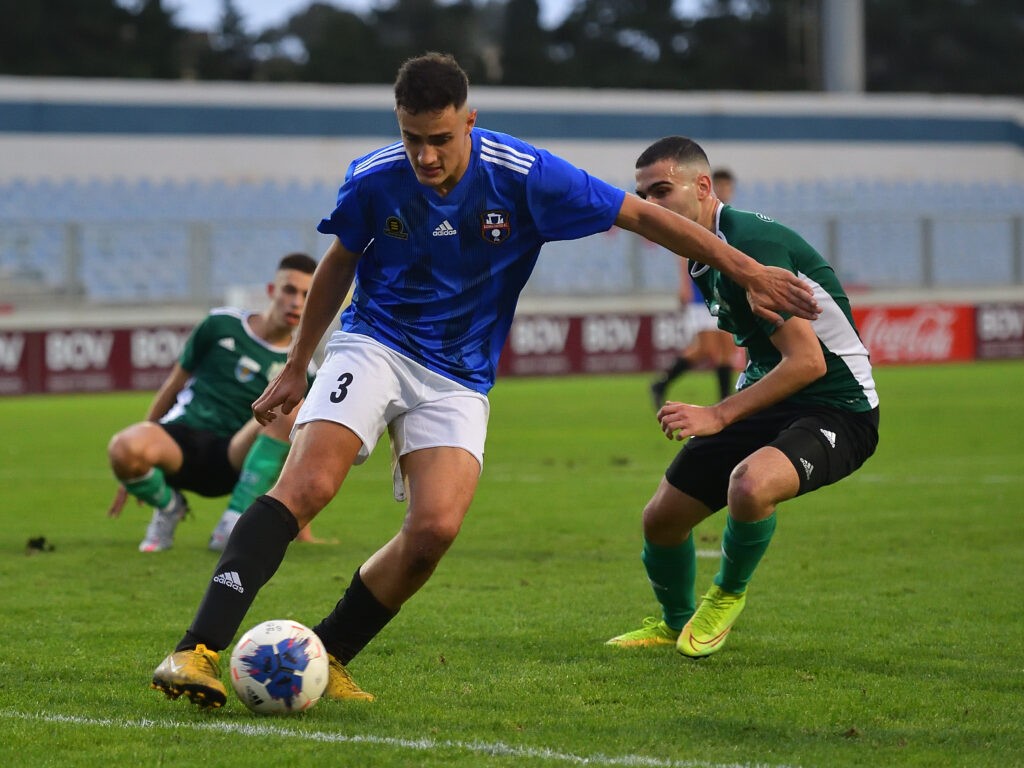 HT (0-1)
At the beginning of the second period Xaghra made four substitutions at one time in an attempt to produce a reaction but Sannat retained their composure and continued to be in control of play.
2' a cross shot by Fabian Xuereb following a short clearance by Xaghra's defence ended just over the crossbar.
7' an attempt from an angled position by Sannat's Joseph Zammit ended just over the crossbar.
8' Xaghra produced their best offensive action of the match when substitute Jacob Kyle Farrugia entered Sannat's area following a counter break but his cross aimed to Anto Okamura was cleared in time to a corner by Sannat's Daniel Borg. From the resultant corner action a header by Anthony Sultana ended high.
9' Sannat replied in the following action through an initiative by Joseph Zammit who entered Xaghra's area but defender Johann Bajada recovered well and the striker missed the opportunity to conclude towards goal.
12' (0-2) Sannat doubled the score when Damon Hili delivered the ball towards the goalmouth following a short corner kick, Xaghra's goalie failed to clear the danger and the ball took a deflection with Lucas Barreto Da Silva and arrived to an unmarked Fabian Xuereb who took the opportunity and placed in goal from close distance.
15' (0-3) Sannat added another goal when Brandon Said won the ball from Xaghra's rear guard and from the same action Damon Hili took the possession, entered Xaghra's area and had his first attempt thsat was partially blocked by Xaghra's goalie but the same striker took the rebound and fired towards an open goal.
Xaghra were demoralised and Sannat continued to dictate matters.
32' Sannat could have created more danger when Joseph Zammit and Brandon Said exchanged the ball following a throw-in, but at the end Zammit hit badly from a good position and the ball ended wide.
38' Xaghra's keeper Owen Attard denied Sannat from scoring another goal as he blocked a close ranged header by Brandon Said following a cross by Joseph Zammit.
43' Xaghra went closest to score a consolation goal through a cross shot by substitute Kenny Hili following a personal action that was cleared away by Sannat's keeper Lorjean Xuereb.
FT (XU 0 – SL 3)
Referee: Daniel Casha