Ghajnsielem FC forward John Camilleri is the BOV GFA player of the Month for January 2021. Camilleri received his trophy from Horace Laudi, Chief Officer at Bank of Valletta in the presence of coach Daniel Bogdanovic and his team mates.
Camilleri played a big role in Ghajnsielem gaining the top spot in the BOV GFA league standings where they are the only team who has not suffered a defeat after 6 matches. He scored Ghajnsielem's opener in their 2-1 win over Victoria Hotspurs and scored a brace in their big 5-0 win over Xewkija Tigers, netting Ghajnsielem's 2nd and 4th goals, one during each half.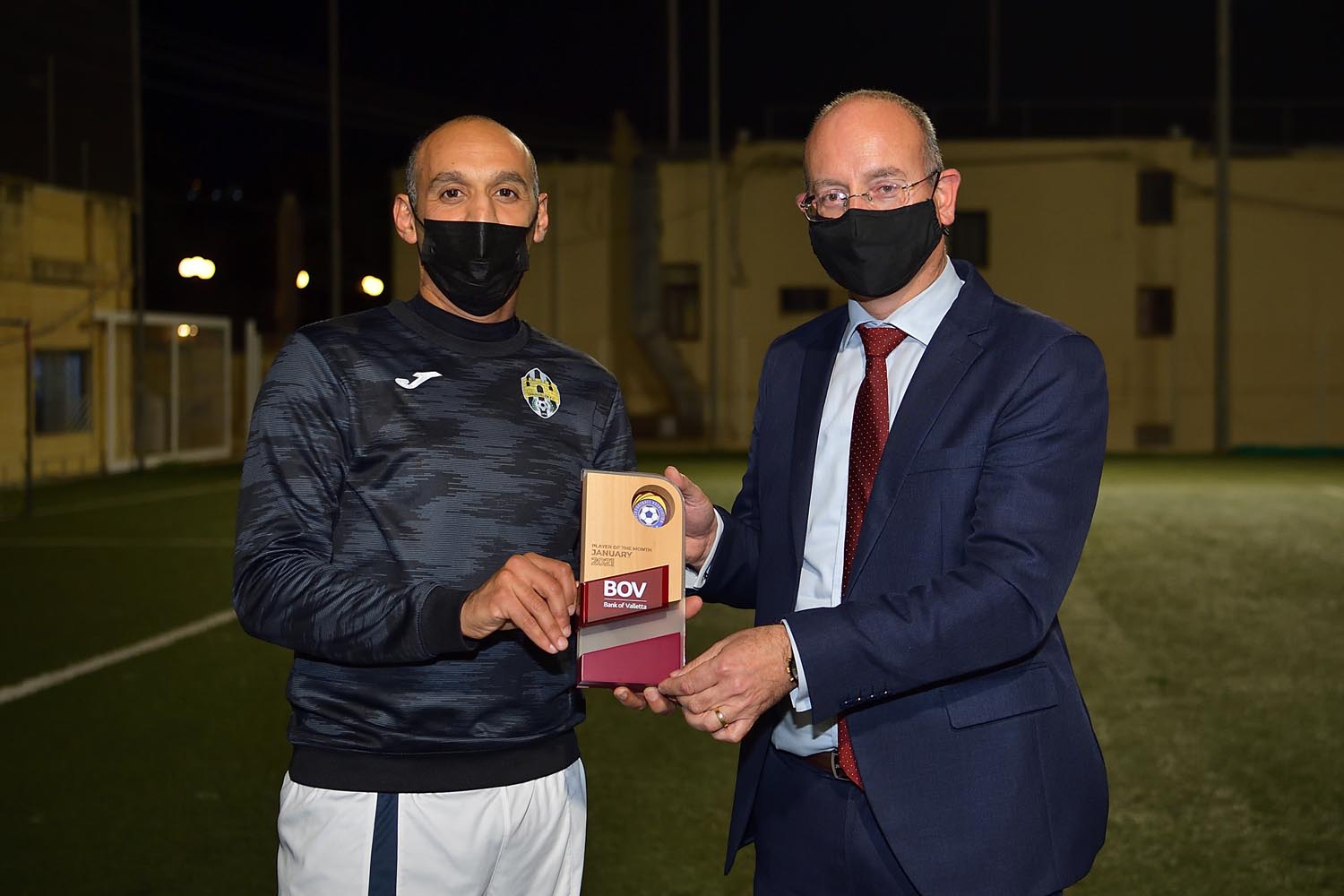 Camilleri returned to Ghajnsielem's ranks this season after having played for the club some years back. This promises to be a tough season for Ghajnsielem as, for the first time in years, have a team that can seriously contend for the main titles. The first phase of the season is certainly encouraging for coach Bogdanovic who has built a squad with a mix of experienced players such as Camilleri and a group of youngsters who are hungry for success.
John Camilleri's career took off with Xaghra United and he has played with various teams as well as represented Gozo in the UEFA Regions Cup as well as with Gozo FC when they participated in the BOV MFA League as well as a short stint with Lija Athletic. Camilleri is no stranger to awards, having won both individual and club awards mostly during his stints at Sannat and Xewkija.
The player chose Puttinu Cares to benefit from the BOV donation associated with this award.
via BOV.com