6 September 2021
GFA BOV Gozo Football League Division I – Match Day 1 Gozo Stadium
SK Victoria Wanderers : 1
Kercem Ajax FC : 4
55' (0-1) o.g. Nicholas Grech
69' (0-2) Joshua Buttigieg
74' (0-3) Joshua Buttigieg
90+1' (1-3) Sam Harland
90+2' (1-4) Joshua Buttigieg
SK Victoria W:
G. Ratto, A.J. Obaje, E. Zammit, O. Curmi, S. Harland, N. Grech, K. Grima, F. Rozkiewicz, D.U. Monday, G. Cardona (A. Adesina), N. Vella (O. Fenech).
Kercem A:
G. Bugeja, N. Mercieca, L.H. Santana Motta, N. Inguanez, J. Theuma, S. Martinez Turizo, J. Buttigieg, W. Simeao Dos Santos (I. Belhadj), A. Mizzi (D. Cassar), A. Zammit, E. Da Silva Rodrigues (A. Xiberras).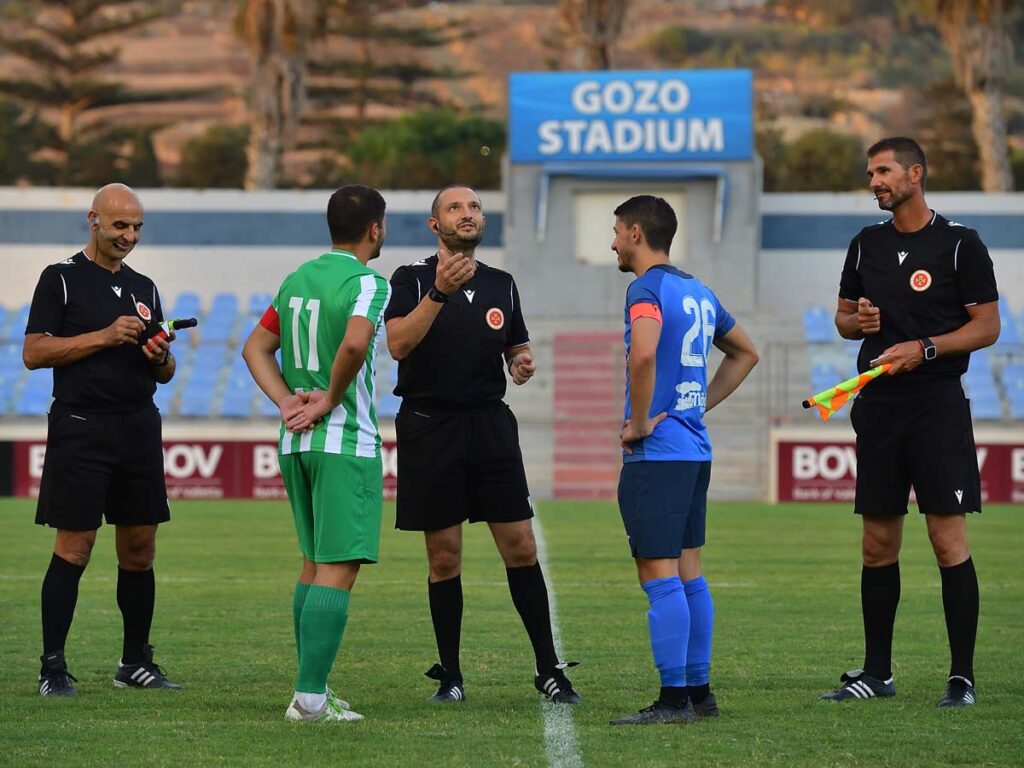 In the last match from Match Day-1 of the BOV Gozo Football League of the first division Kercem Ajax registered a convincing 4-1 win over SK Victoria Wanderers and may look ahead to the new championship with confidence that they can earn a place with the top teams on the table.  The match was quite balanced during the first half but Kercem took full command of play from the early stages of the second period and scored the four goals so that the Ajax had their minds at rest from the three points well before the final stages of the encounter.  The main protagonist in Kercem's win was striker Joshua Buttigieg won scored a hat-trick.  This result exposed the limitations of SK Victoria Wanderers particularly because they were very erratic at their defensive department and were also weak in attack mainly because they could not field the fourth foreigner.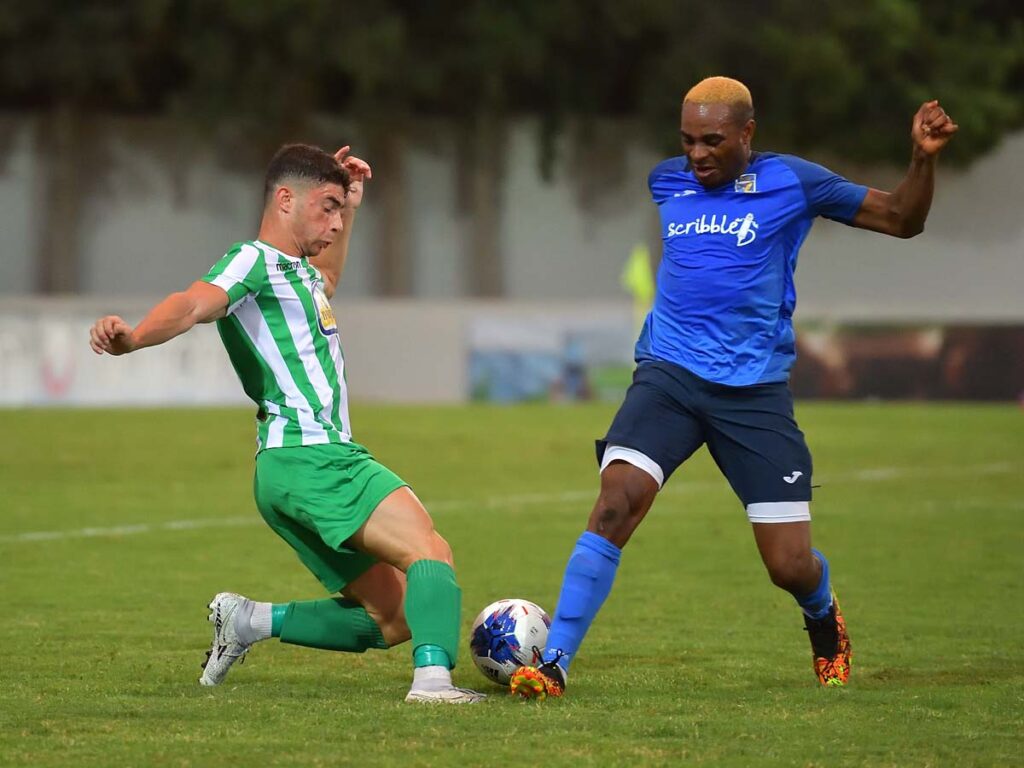 Timeline
For most of the time during the first period play took place in the midfield but the two sides created some opportunities that could have been capitalised.
10' (protests for penalty) Kercem protested for a penalty when Sebastien Martinez Turizo ended on the floor inside Victoria's area following a contact with an opponent.
10' SK Victoria Wanderers created a good offensive action but the shot by Emerson Zammit ended wide.
15' The same Emerson Zammit received the ball at an unmarked position from Sam Harland but the former was denied from opening the score with a fine save by Kercem's keeper Gaetano Bugeja.
20' Kercem replied with a good move by Sebastien Martiinez Turizo but from his inviting pass the shot by Wesley Simeao Dos Santos ended high.
25' Kercem's keeper Gaetano Bugeja was again called to make a difficult save following another shot by Emerson Zammit.
26' Victoria's keeper Giacomo Ratto was at the right place and managed to save a header form close distance by Kercem's Andrew Mizzi.
27' The Wanderers went again close to open the score but a low strike by Fabricio Rozkiewicz was saved with some difficulty to a corner by Kercem's keeper Gaetano Bugeja.
28' Kercem's Sebastien Martinez Turizo entered Victoria's area with a personal action, turned around a defender but hit badly towards goal and goalie Giacomo Ratto neutralised without difficulty.
42' Kercem's goalie Gaetano Bugeja was well paced and saved an effort by Victoria's Sam Harland who as unmarked inside the area by Aud-Gustine James Obaje.
45' (protests for penalty) SK Victoria Wanderers protested for a penalty when Aud-Gustine James Obaje entered Kercem's area but ended on the floor following a challenge with an opponent.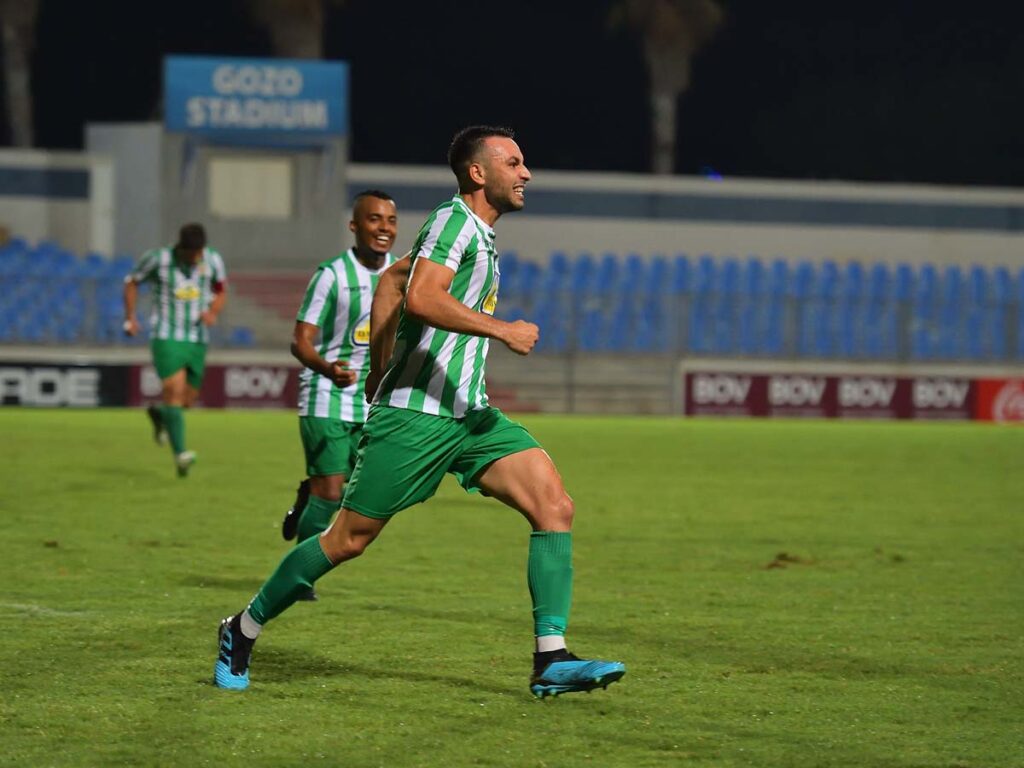 HT (0-0)
Kercem were more aggressive from the early stages after the break and produced pressure on Victoria's rear guard.
2' Kercem could have opened the score but a good shot by Andrew Mizzi following a good action by Kercem on the left flank, was well saved by Victoria's keeper Giacomo Ratto.
7' The Wanderers replied with a strike by Aud-Gustine James Obaje after receiving from Sam Harland but the ball ended wide.
10' (0-1) The score was opened for Kercem when Victoria's central defender Nicholas Grech committed an own goal in an attempt to clear the ball from the goalmouth following a cross from the right flank.
13' Kercem kept insisting and Victoria's goalie was again called to make a difficult save to turn to a corner a low shot by Joshua Buttigieg.
15' In another offensive action by Kercem an attempt by Andrew Mizzi from close distance ended high.
21' Victoria's keeper Giacomo Ratto left his position in time to block a close ranged attempt by Joshua Buttigieg.
22' The same striker went again close to score another goal for his side but his header following a corss from the left flank ended high.
24' (0-2) Kercem doubled the score when Wesley Simeao Dos Santos passed to Joshua Buttigieg inside Victoria's area and the latter netted with a low shot.
28' Victoria's keeper Giacomo Ratto saved with difficulty to a corner a good shot by Kercem's Wesley Simeao Dos Santos.
29' (0-3) Kercem practically made sure of the win when Victoria's defence cleared badly inside their area and Joshua Buttigieg took the opportunity and fired in goal with a first-timer.
41' Kercem's striker Joshua Buttigieg could have added another goal but his low shot from a good position aimed towards the far post ended just wide.
45+1' (1-3) SK Victoria Wanderers scored their consolation goal when Aud-Gustine James Obaje released Sam Harland in a counter break and the latter lobbed over the goalkeeper who was out of his position.
45+2' (1-4) Kercem's Joshua Buttigieg marked a personal hat-trick and sealed the win for his side by scoring the fourth goal with a close ranged shot following a cross from the left flank by Nathaniel Mercieca.
FT (1-4)
Referee: Glen Tonna