5 September 2021
GFA BOV Gozo Football League Division I – Match Day 1 Gozo Stadium
Xewkija Tigers FC : 2
Oratory Youths FC : 1
56' (1-0) Rafael Rodolfo Da Silveira
70' (1-1) Joao Vitor Ferrari Silva
73' (red card) Joao Vitor Ferrari Silva (OY)
86' (2-1) penalty Joseph George Vella
Xewkija T:
K. Attard, J. Axiak, J. Vella, C. Abela (J. Xuereb), J. Buttigieg, R.R. Da Silveira, R. Buttigieg, D. Mercieca, M. Hrubsa, E.P. Lattes, J.G. Vella (T. Grech).
Oratory Y:
A. Brignoli, J.V. Ferrari Silva, K. Farrugia (N.I. Belhadj), H.H. Goncalves Barbosa, R. Ost Dos Santos, D. Azzopardi, J. Grima (K. Formosa), S. Azzopardi, S. Curmi, J. Attard.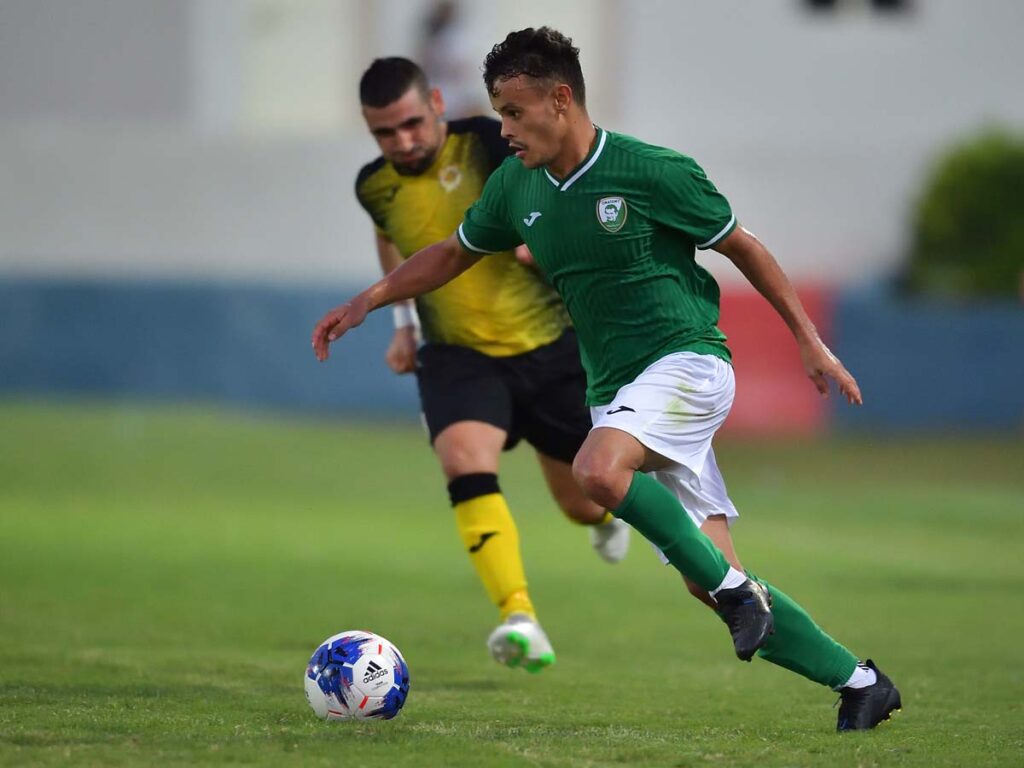 Xewkija Tigers earned the first three points in the BOV Gozo Football league of the first division with a win, with the odd goal from three, over Oratory Youths.  For this match, the two sides were aiming to start the championship with a win and as a result the match was well contested and the outcome remained uncertain.  The Youths were the better side during the first half but after the break, Xewkija shared more play and during the final stages they took advantage of an extra player on the pitch and ended up scoring the goal that decided the issue from a penalty.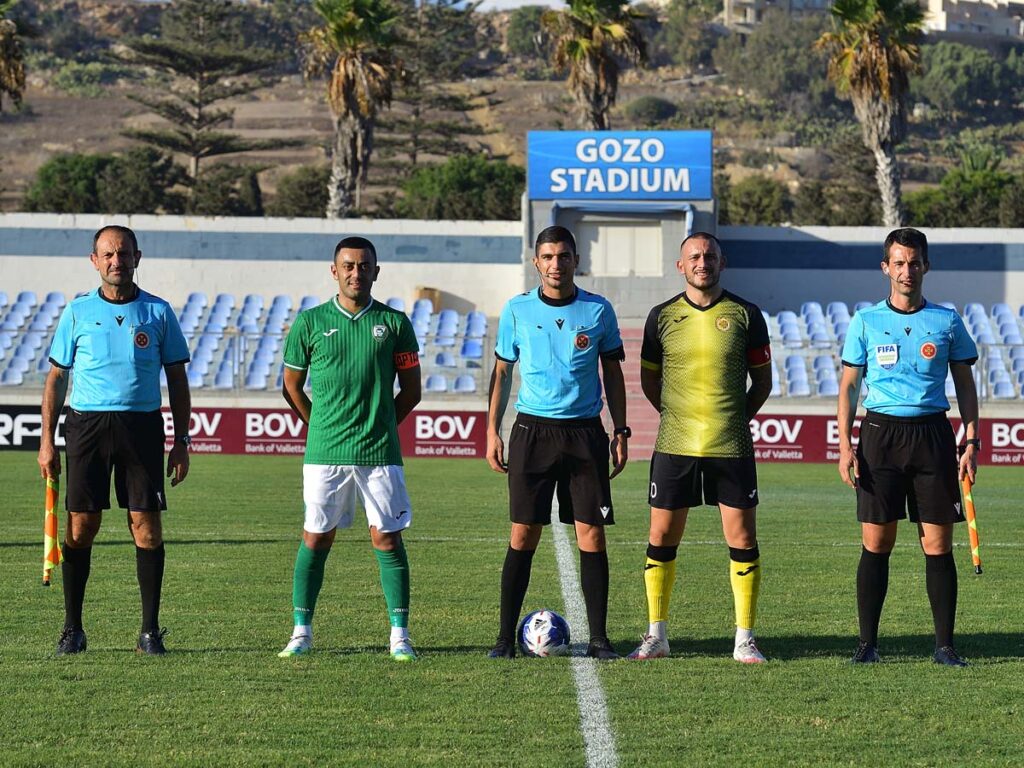 Timeline
Oratory Youths came out more aggressive and created the best scoring opportunities of the first half.
14' (post) Oratory could have opened the score but a lob by Pablo Vinicius De Moraes Ferreira from an ideal position was stopped by the post.
15' The same Vinicius De Morares Ferreira had a good shot from outside the area that ended just high.
19' Oratory's striker Vinicius De Morares Ferreira continued to create danger within Xewkija's territory and in another occasion his low shot was weak and neutralised by goalie Kyle Attard.
19' (goal disallowed) Xewkija operated a good break but a strike by Emiliano Lattes was partially saved by Oratory's keeper Angelo Brignoli and from the rebound Carlos Abela placed in the net but the goal was disallowed for an offside.
30' In another good action by Oratory, a shot by Haraan Hajazan Goncalves Barbosa missed the target.
35' Oratory lost a good scoring opportunity when Xewkija's keeper Kyle Attard punched away badly following a cross by Daniel Azzopardi but Oratory's Sintayehu Curmi failed to take advantage and concluded high from close distance.
42' Xewkija replied with a shot from outside the area by Emiliano Lattes that ended high.
HT (0-0)
Xewkija were more organised after the break and they managed to share more play with their opponents.
6' Oratory went very close to scoring but a header by Joao Vitor Ferrari Silva from a corner kick by Rodrigo Ost Dos Santos ended high.
10' (post) Xewkija's Rafael Rodolfo Da Silveira produced a personal action on the left flank and from his low cross a back heel by Joseph George Vella hit the base of the post.
11' (1-0) Xewkija opened the score when Oratory's defence cleared badly from the goalmouth and the ball hit Xewkija's Rafael Rodolfo Da Silveira and ended over goalie Angelo Brignoli.
18' Oratory could have created more danger to Xewkija's rear guard but an attempt from a free kick from an ideal position by Pablo Vinicius De Moraes Ferreira ended wide.
22' Oratory's goalie Angelo Brignoli was well and saved without much difficulty a strike by Xewkija's Josiah Buttigieg.
24' (1-1) Xewkija's young keeper Kyle Attard made the best save of the evening to turn to a corner a good shot by Oratory's Rodrigo Ost Dos Santos, and from the resultant corner kick taken by Pablo Vinicius De Moraes Ferreira, central defender Joao Vitor Ferrari Silva headed in goal despite the pressure of the defence.
28' (red card) Oratory were reduced to ten players when the same scorer, Joao Vitor Ferrari Silva, was went after receiving a second yellow card for a foul on Joseph George Vella
33' Oratory's substitute Naim Ibrahim Belhadj had a shot from a good position that ended high.
37' (protests for penalty) Oratory protested for a penalty when Goncalves Barbosa ended on the floor inside the area following a challenge from an opponent so that goalie Kyle Attard recoverd the ball to avoid danger.
39' Xewkija replied with a strike from outside the area by Emiliano Latttes that was saved by goalie Angelo Brignoli to a corner with the aid of the post.
41' (penalty) (2-1) From the resultant corner kick Oratory's Rodrigo Ost Dos Santos handled the ball inside the area, the referee awarded a penalty and Joseph George Vella converted from the spot kick.
45+1' Xewkija could have made sure of the win by scoring another goal when Rodney Buttigieg entered Oratory's territory with a personal action but his low drive ended wide.
45'+3 Oratory had their best opportunity to save the result but a strike by substitute Karl Formosa missed the target.
FT (XT 2 – OY 1)
Referee: Darryl Agius