11 September 2021
GFA BOV Gozo Football League Division I – Match Day 2 Gozo Stadium
Xewkija Tigers FC : 0
Sannat Lions FC : 0
Xewkija T:
K. Attard, J. Vella, C. Abela, J. Buttigieg (J. Saliba), R.R. Da Silveira, D. Mercieca, J. Xuereb (M. Mercieca), M. Hrubsa, E.P. Lattes, T. Grech (O. Xuereb), J.G. Vella.
Sannat L:
L. Xuereb, A. Sutana, L.B. Da Silva, D. Bellotti (D. Borg), H.F. Solis, L. Silva Gomes (R. Grech), M. Mamo,  M. Mifsud (H. Muscat), N. Bicujevic, A. Azzopardi, F.J. Xuereb.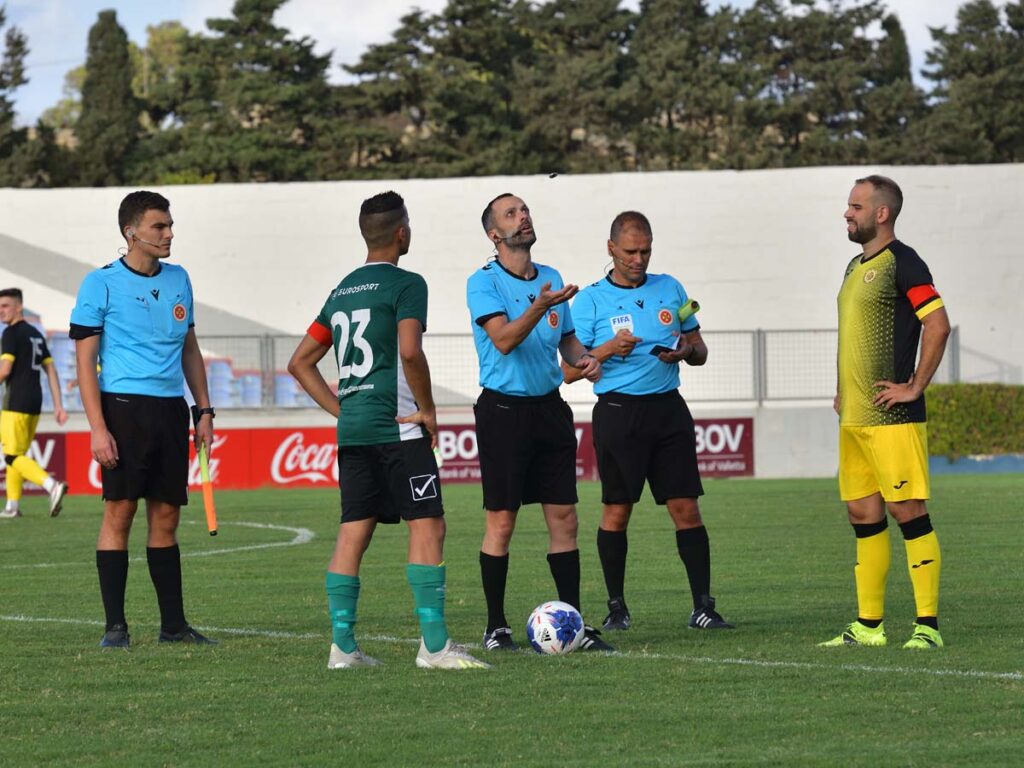 Xewkija Tigers and Sannat Lions obtained their second positive result in the championship as they earned a point each from a goalless draw.  The outcome of the encounter was just as neither side prevailed over the opponent.  Xewkija saw more of the ball they had Rodney Buttigeig and John Axiak who were suspended and at the end they struggled to convert their play into good scoring opportunities.  On the other had Sannat were confident with a defensive deployment and managed to protect their area and operated sporadic breaks mainly through their striker Lucas Silva Gomes.  With this result the two sides remain among the undefeated team of the top flight after two matches.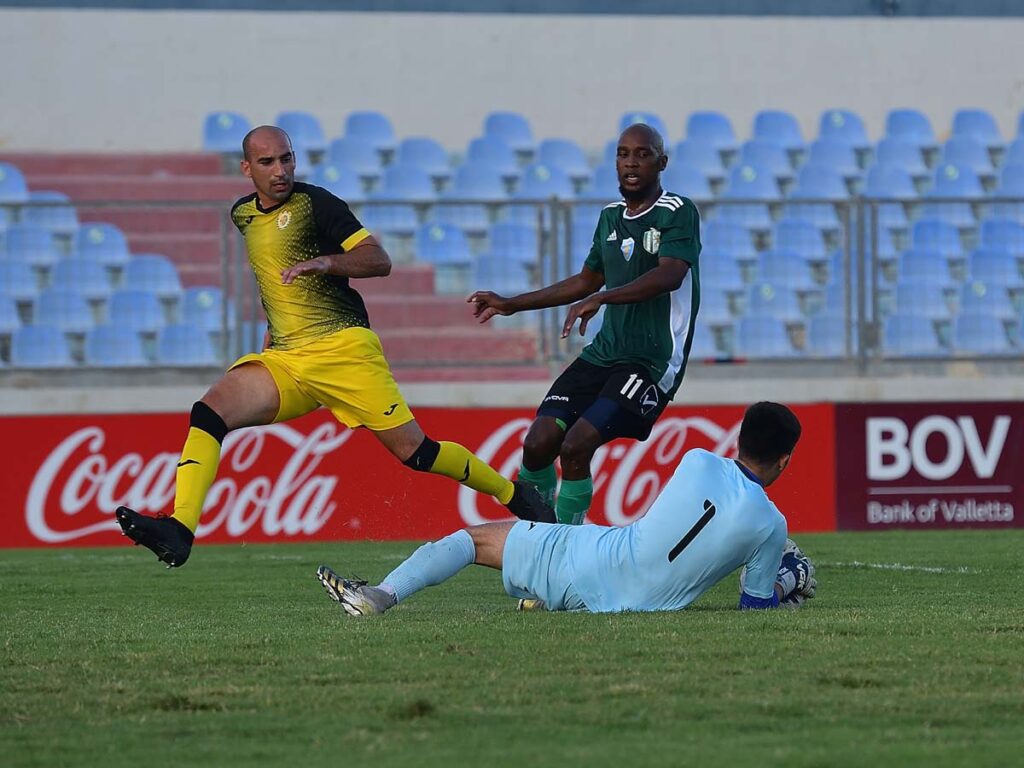 Timeline
Xewkija took command of play from the first minutes of play and went very close to score an early goal but as time passed by Sannat grew in confidence and were determined to earn at least a point form this match.
2' Sannat's keeper Lorjean Xuereb was almost surprised following a corner kick by Joseph George Vella but the ball ended to another corner. From the second consecutive corner action, a header by Martin Hrubsa ended just over the crossbar.
5' Xewkija were again dangerous through a low shot from outside the area by Joseph George Vella that ended inches wide with the goalkeeper beaten.
9' Sannat replied with a strike from outside the area by Lucas Silva Gomes that was neutralised by Xewkija's keeper Kyle Attard.
14' The Tigers could have capitalised better but an attempt from outside the area by Joseph George Vella passed through a number of players in front of Sannat's goal but the ball shaved the post and ended wide.
16' Xewkija's Rafael Rodolfo Da Silveira defended a good ball inside Sannat's area but his low shot ended wide.
21' The same Xewkija striker received an inviting ball on the right hand side of Sannat's area but the Portuguese striker saw his attempt hitting the side of the net.
25' Xewkija's keeper Kyle Attard denied Sannat from taking the lead when he turned to a corner in style a strike from the edge of the area by Lucas Silva Gomes.
38' The Tigers produced another good scoring opportunity when Joseph George Vella exchanged the ball inside Sannat's area with Rafael Rodolfo Da Silveira but the former saw his low drive ending wide.
HT (0-0)
For the second period Xewkija continued to enjoy territorial supremacy but they also continued to find it difficult to convert their play in goals.
5' Joseph George Vella had an attempt towards Sannat's goal directly from a free kick that ended wide.
17' The Tigers created a dangerous action within Sannat's area when a through pass by Joseph George Vella arrived to Emiliano Lattes who won a tussle with the goalkeeper but his attempt from an angled position was blocked to a corner by the defence.
22' Xewkija's keeper Kyle Attard was once again called to make a difficult intervention to turn to a corner a shot by Henry Fabian Solis from the edge of the area.
23' Sannat's keeper replied with a good save to block a close ranged shot by Rafael Rodolfo Da Silveira.
30' The Lions operated a counter break when Lucas Silva Gomes won a ball in the midfield, entered Xewkija's territory but his low shot was weak and goalie Kyle Attard saved without difficulty.
90+6' Xewkija had their last opportunity to take the full points at stake but Joseph George Vella's cross following a personal action was cleared off the goalmouth by Anthony Sultana.
FT (XT 0 – SL 0)
Referee: Emanuel Grech