4 October 2021
GFA BOV Gozo Football League Division I – Match Day 5 Gozo Stadium
Nadur Youngsters FC : 5
Oratory Youths FC : 0
28' (1-0) Judivan Flor Dos Santos
29' (2-0) Marcelo Barbosa
45'+2' (3-0) Stefan Cassar
63' (4-0) Marcelo Barbosa
65' (5-0) Marcelo Barbosa
Nadur Youngsters:
S. Sultana (B. Saliba), L. Moreira, J.M. Vella (M.P. Camilleri), I. Xuereb, J. Zammit (C. Camilleri), M. Barbosa, E. Bruno Domingos, G. Hili, S. Cassar (O.P. Bugeja), G. Muscat (M. Tabone), J. Flor Da Silva.
Oratory Y:
A, Brignoli, J.V. Ferrari Silva, K. Farrugia (S. Curmi), H.H. Gocalves Barbosa, R. Ost Dos Santos, P. Vinicius De Moraes Ferreira, D. Azzopardi (K. Hili), J. Grima, S. Azzopardi, K. Formosa, Ju. Attard (P.P. Camilleri).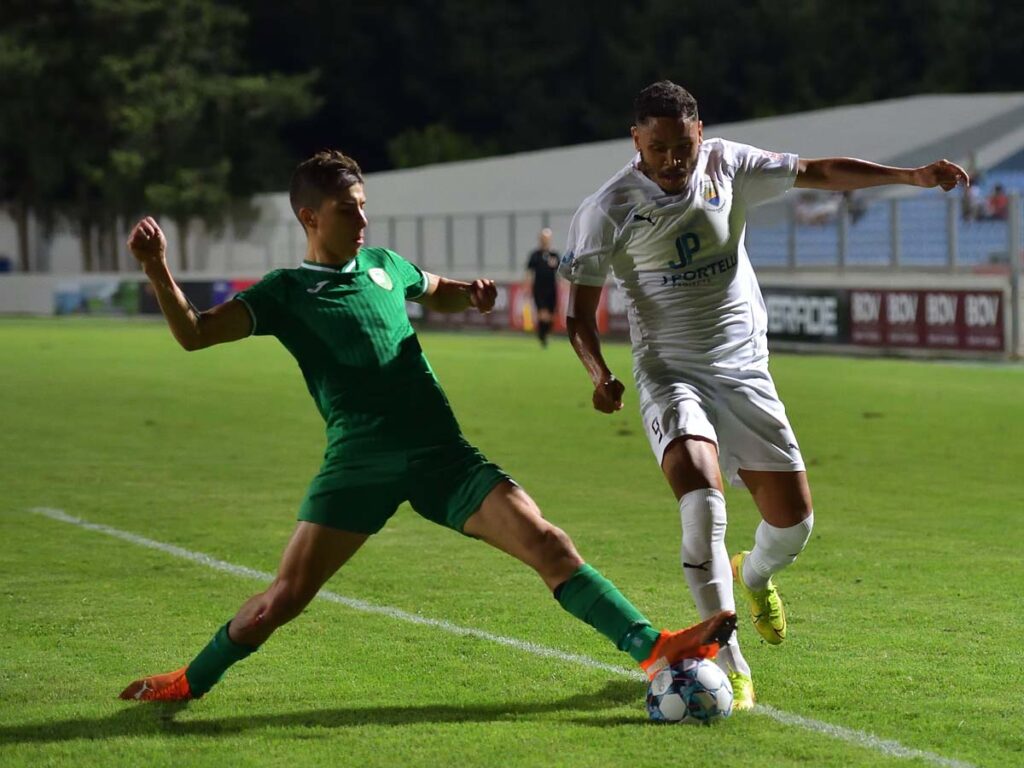 Nadur Youngsters joined Ghajnsielem at the top of the table with three easy points obtained from a large win over Oratory Youths. Nadur seemed determined to put their minds at the rest of the points from the very beginning and practically paved the way to the win with three goals scored during the first period.
The Youngsters continued to dominate over the relegation strugglers throughout the second period and also took the opportunity to give more playing time to a number of players who usually do not find much space in other matches.  Nadur's Marcelo Barbosa confirmed his good moment of form and scored another personal hat-trick so that he continue to dominate the top score table of the top flight.
In this match Oratory struggled to express their usual play and became demoralised after conceding the second goal so that they could not avoid the heavy defeat against one of the favourites to win the title this season.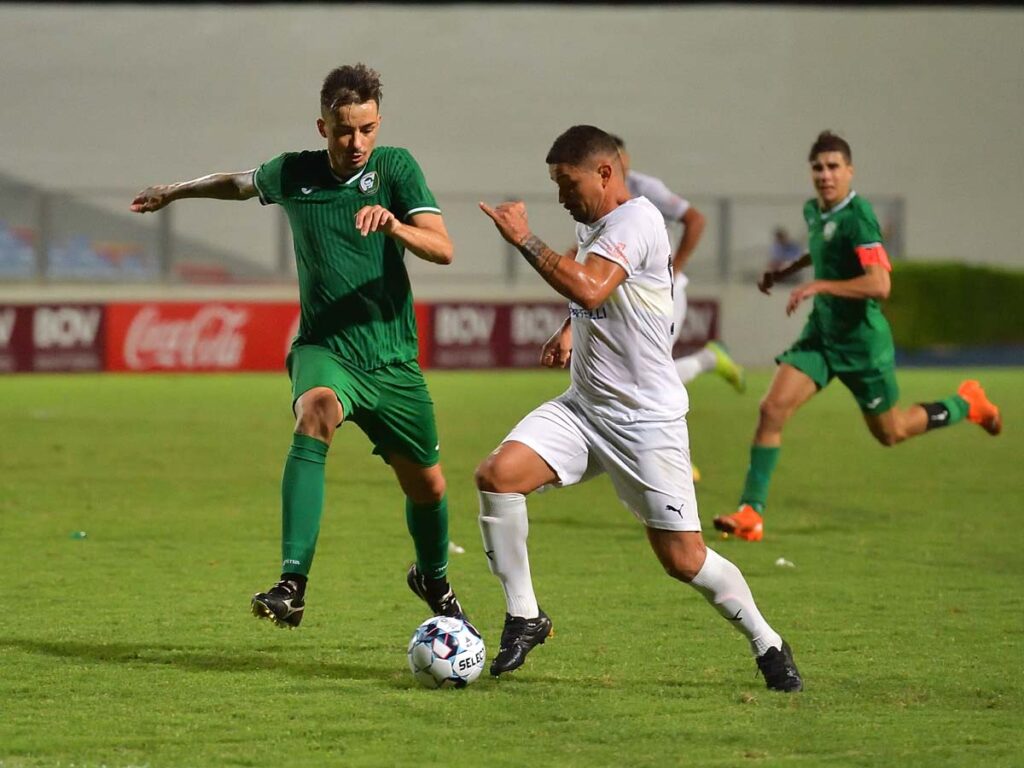 Timeline
Nadur tried to put pressure on Oratory's rear guard from the early stages of the encounter but the defence managed to resist well and goalie Angelo Brignoli was not called to make difficult interventions. Nadur achieved their objective with two goals scored in the space of one minute midway through the first half and took off the foot from the pedal as they started to administer play.
3' Nadur could have scored an early goal but Ederson Bruno Domingos received the ball inside the area but his effort from an angled position ended wide.
12' (protests for penalty) The Youngsters protested for a penalty when Marcelo Barbosa ended on the floor following a challenge with Jurgen Attard.
13' Oratory's goalie Angelo Brignoli was well placed and saved a good shot by Marcelo Barbosa.
28' (1-0) Nadur broke the deadlock when Judavin Flor Da Silva received the ball outside the area and surprised the goalkeeper with a strike from long distance.
29' (2-0) Oratory were shocked and conceded the second goal as they failed to clear the ball from the goalmouth following a low cross by Gianluca Muscat so that Marcelo Barbosa took the ball from the resultant melee and fired in goal.
33' In another action by Nadur a shot from outside the area by Marcelo Barbosa ended away from goal.
44' Oratory's central defender Samuel Azzopardi denied Nadur from scoring a third goal when he blocked to a corner a shot on the run by Joseph Mario Vella following a low cross from the right flank by Marcelo Barbosa.
45'+2' (3-0) On the stroke of half time Nadur added another goal when Stefan Cassar received the ball outside the area from Judivan Flor Da Silva and netted with a fine shot that ended out of the reach of the goalkeeper.
HT (3-0)
Nadur continued to maintain command of play from the first minutes of the second period but their manoeuvre was quite slow and Oratory's defence tried hard to limit the danger within their area.
7' (protests for penalty) Nadur's Gennaro Hili entered Oratory's area with a personal action but ended on the floor following a challenge with an opponent but the referee did not notice any infringement.
13' Oratory's goalie Angelo Brignoli was called to make a good save to turn to a corner a free-kick from long distance by Joseph Mario Vella.
18' (4-0) Nadur added another goal when Ederson Bruno Domingos entered Oratory's area from the right flank and from his low cross Marcelo Barbosa concluded in goal from close distance.
20' (5-0) The Youngsters produced an effective action through Judivan Flor Da Silva who released Stefan Cassar and the latter unmarked Marcelo Barbosa who concluded in goal with a tap-in.
23' Oratory's keeper made another good intervention when he partially saved a close-ranged attempt by Gennaro Hili but from the rebound substitute Chris Camilleri concluded wide with an open goal at his mercy.
42' Oratory could have scored a consolation goal but a strike by Karl Formosa from a long distance was stopped by the crossbar.
43' Nadur went very close to seal the win with another goal but Judivan Flor Da Silva had an attempt towards the far post following a personal action.
FT (NY 5 – OY 0)
Referee: Glen Tonna
| | | | | | | | |
| --- | --- | --- | --- | --- | --- | --- | --- |
| DIVISION I | | | | | | | |
| Standings | | | | | | | |
| 04/10/2021 | P | W | D | L | F | A | PTS |
| NADUR Y | 5 | 4 | 1 | 0 | 19 | 2 | 13 |
| GHAJNSIELEM | 5 | 4 | 1 | 0 | 13 | 2 | 13 |
| KERCEM A | 5 | 4 | 0 | 1 | 15 | 11 | 12 |
| XEWKIJA T | 5 | 2 | 1 | 2 | 9 | 15 | 7 |
| SANNAT L | 5 | 1 | 2 | 2 | 2 | 8 | 5 |
| VICTORIA H | 5 | 1 | 1 | 3 | 5 | 8 | 4 |
| ORATORY Y | 5 | 1 | 0 | 4 | 6 | 12 | 3 |
| SK VICTORIA W | 5 | 0 | 0 | 5 | 3 | 14 | 0 |