9 October 2021
GFA BOV Gozo Football League Division II – Match Day 1
Kercem Arkafort Stadium
Qala Saints FC: 1
Xaghra United FC: 0
24' (1-0) Joseph Buttigieg
41' (penalty missed – high) Ebube Ralph Okpokwu
57' (red card) Silvan Bonello (XU)
Qala S:
M. Muscat, S. Sillato (P. Muscat), Jsp. Buttigieg, M. Zerafa, Jsf. Buttigieg (S. Muscat), M. Buttigieg, R. Meilak (F. Mumford), B. Said (S. Farrugia), E.R. Okpokwu, M. Xerri.
Xaghra U:
L. Camilleri, J. Bajada, S. Galea, M. Perisic (M. Cordina), A. Farrugia, C. Debono, L. Attard, S. Sultana, S. Bonello, F. Cauchi (J.K. Farrugia), E. Galea.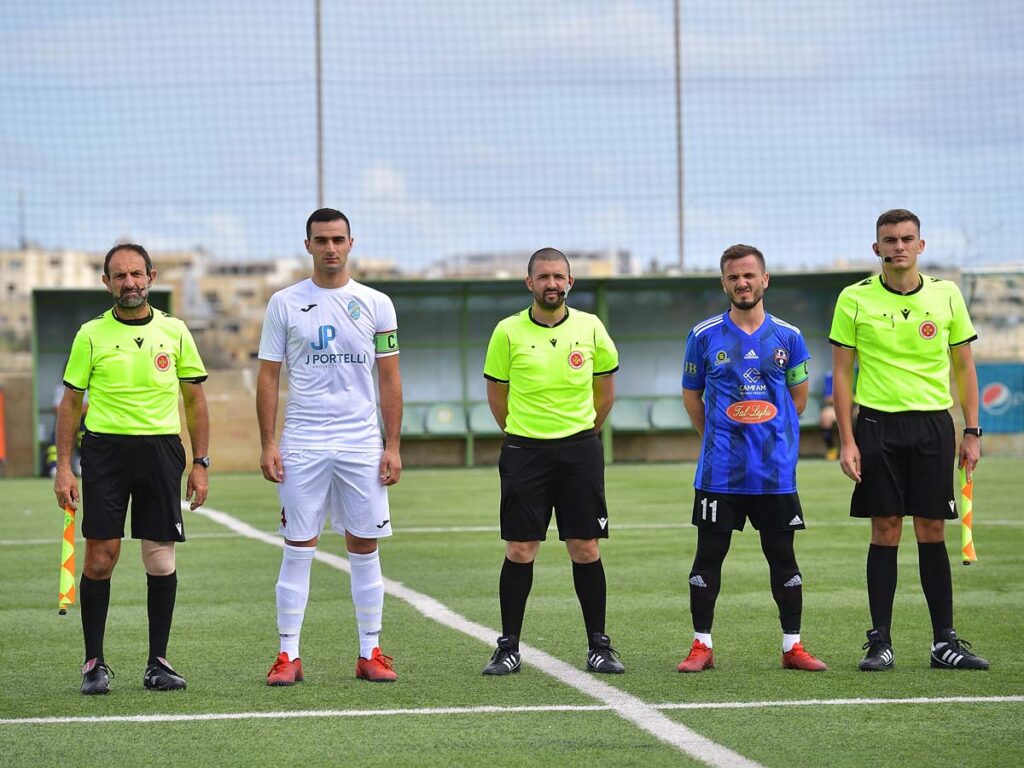 In the opening match of the BOV Gozo Football League of the second division, hot favourites for the main honour Qala Saints obtained a close win over Xaghra United. The match turned out to be well contested that became also very nervous as time passed by.
The Saints held territorial supremacy for long stretches but they failed to convert their superiority into goals so that Xaghra managed to remain in contention until the final whistle.  The match was therefore decided with just one goal that arrived midway through the first half from a corner action.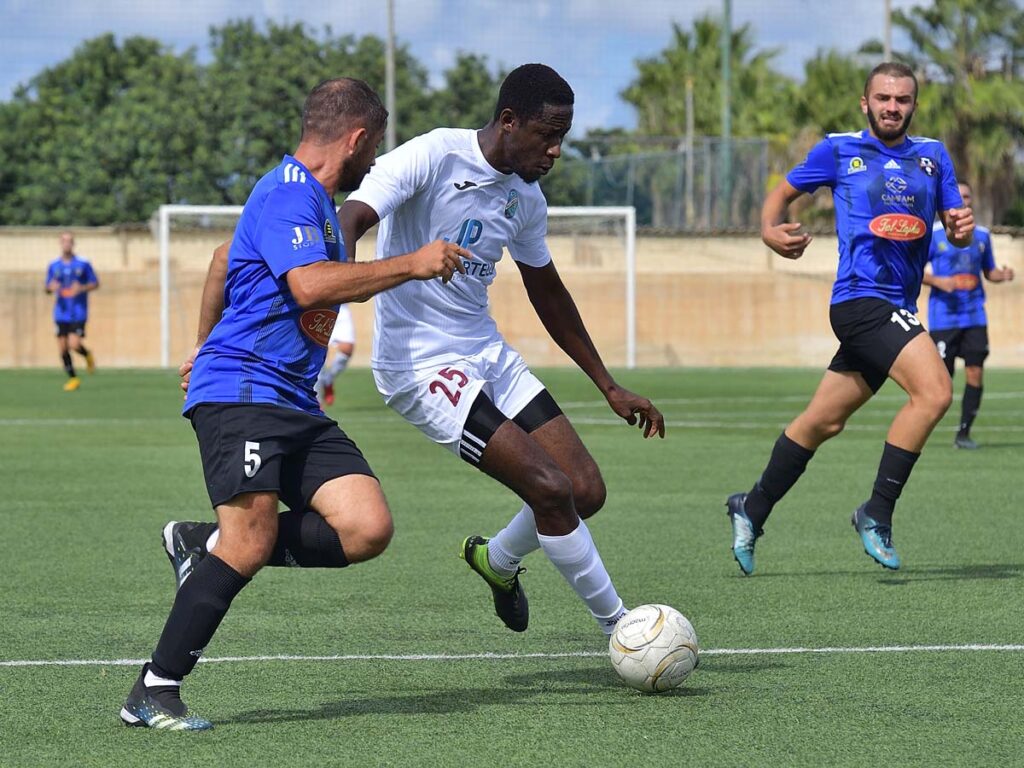 Timeline
Qala had a better start and dictated matters for most of the first. As result Xaghra were forced to defend with many players and they found it extremely difficult to create danger to their opponents.
17' Qala's Ebube Ralph Okpokwu had a close ranged attempt that defeated the goalkeeper but defender Silvan Bonello recovered in time and headed away from the goalmouth.
19' The Maroons were again dangerous but an effort by Brandon Said missed the target.
24' (1-0) Qala opened the score through a header by Joseph Buttigieg from a corner kick by Ryan Meilak that surprised the defence.
40' (penalty – missed) Xaghra conceded a penalty when defender Savio Galea handled the ball in an attempt to clear the ball from the area, but Ebube Ralph Okpokwu saw his shot from the spot kick that ended over the crossbar.
HT (1-0)
After the break play continued to take place mainly within Xaghra's territory but the actions at goal were rear so that Xaghra continued to believe in a possible recovery despite playing more than half an hour with a player less.
12' (red card) Xaghra were reduced to ten players when Silvan Bonello was shown a second yellow card for holding Ebube Ralph Okpokwu before entering the area.
21' Qala could have doubled the score but a header by Ebube Ralph Okpokwu following a cross by Samuel Sillato was saved by goalie Leonard Camilleri.
29' Xaghra had their best opportunity to level the score when a free kick by Milos Perisic was partially blocked by goalie Matthew Muscat and from the resultant melee the striker s failed to convert in goal so that the defence cleared the danger.
36' Qala's Ebube Ralph Okpokwu produced a personal action inside Xaghra's area but his shot was blocked to a corner by the defence.
45+2' The Saints could have made sure of the win when substitute Samwel Muscat entered Xaghra's area with a personal action but his low shot was blocked by goalie Leonard Camilleri and from the rebound Ebube Ralph Okpokwu's attempt missed the target.
FT (QS 1 – XU 0)
Referee: Patrick Falzon