10 October 2021
GFA BOV Gozo Football League Division I – Match Day 6 Gozo Stadium
Nadur Youngsters FC : 2
SK Victoria Wanderers : 0
49' (1-0) Judivan Flor Da Silva
60' (2-0) Joseph Zammit
Nadur Youngsters:
S. Sultana, M. Tabone, L. Moreira, J.M. Vella (G. Farrugia), I. Xuereb, J. Zammit (C. Camilleri), M. Barbosa (M.P. Camilleri), E. Bruno Domingos, G. Hili, S. Cassar (O.P. Bugeja), J. Flor Da Silva (J. Parnis).
SK Victoria W:
G. Ratto, J.W. Meilak (A. Refalo), A.J. Obaje, N. Camilleri, E. Zammit, O. Curmi, S. Harland, K. Grima, F. Rozkiewicz, D.U. Monday, N. Vella (G. Cardona).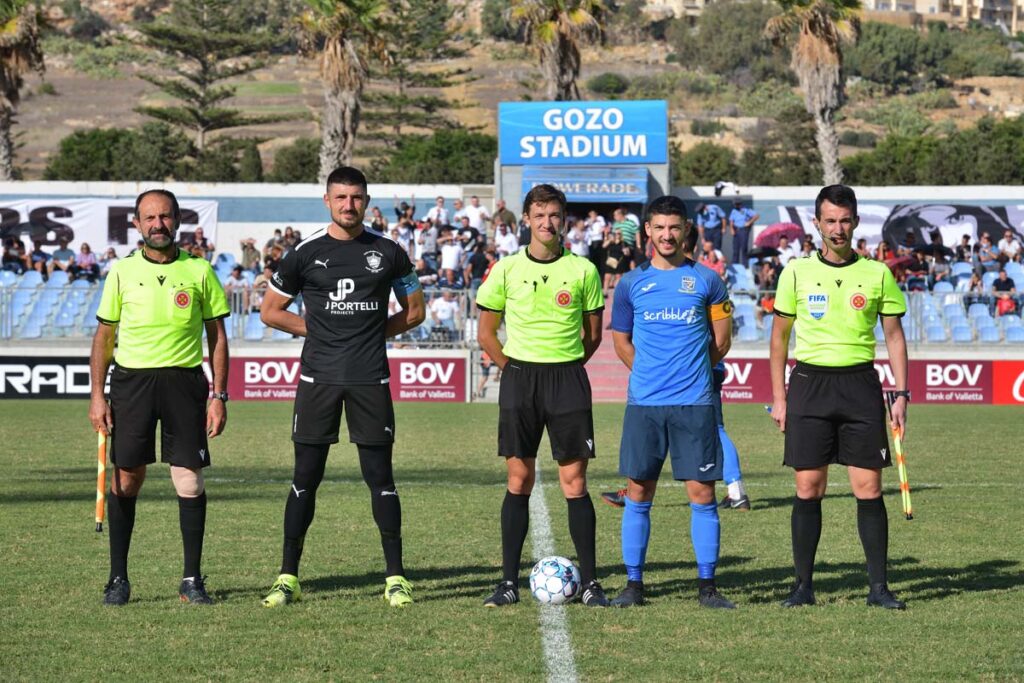 Nadur Youngsters retained their status as one of the challengers for the title with a win over bottom placed SK Vitoria Wanderers. Nadur as expected held territorial supremacy over their opponents but they managed to obtain the win with goals scored during the second period as SK Victoria Wanderers managed to maintain a clean sheet during the first forty five minutes of play.
In this match Nadur tried to obtain the full points at stake with the least possible effort and despite the difficulties that they found during the first period to create danger they kept their composure and put their minds at rest from the win at an early stage of the second period. With this result Nadur remain co-leaders on the table together with Ghajnsielem, while the Wanderers remain at the bottom of the table without a point from six matches.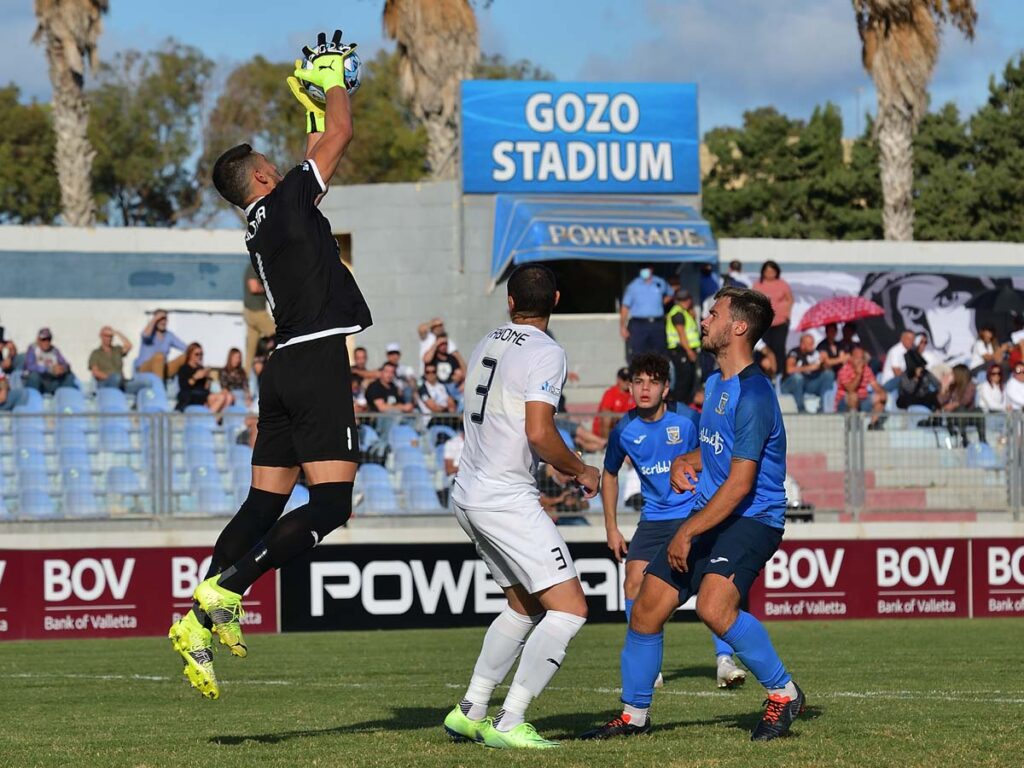 Timeline
Nadur as expected took command of play from the early minutes of the encounter in an attempt to score a goal and administer play without pressure. The Wanderers, therefore, were forced to defend in an attempt to protect their area and found it difficult to create offensive play except for sporadic breaks.
6' The Youngsters created the first scoring opportunity when Stefan Cassar received the ball inside Victoria's area but Nadur's player saw his closed ranged shot that was blocked by the goalkeeper Giacomo Ratto.
14' Victoria's keeper Giacomo Ratto once again was called to make a difficult save as he blocked to a corner a close ranged effort by Ederson Bruno Domingos, who passed inside the area after receiving from Marcelo Barbosa.
As time passed by Nadur found it difficult to convert their play into good scoring opportunities as Victoria's defence was well deployed and denied the strikers from concluding towards goal.
40' Nadur's only serious attempt towards goal during the last half hour of play of the first half arrived through a shot from outside the area by Judivan Flor Da Silva that was neutralised without difficulty by goalie Giacomo Ratto.
HT (0-0)
Nadur continued to hold command of play from the beginning of the second period and also managed to increase the rhythm so that they scored two goals before the hour mark.
4' (1-0) Nadur broke the deadlock when Stefan Cassar passed outside the area to Judivan Flor Da Silva and the latter netted with a low shot that ended out of the reach of Victoria's keeper.
12' Nadur should have capitalised from a wrong clearance by Victoria's defence but Marcelo Barbosa hit badly from an ideal position and the ball ended wide.
15' (2-0) Nadur doubled the score when a cross from the right flank arrived at an unmarked Joseph Zammit who fired kin goal with a shot from an angled position towards the far post.
26' The Wanderers could have created more danger but a shot from a good position by substitute Gabriel Cardona following a cross from the left flank missed the target.
35' Nadur went very close to add another goal but a header on the run by Stefan Cassar following a cross from the left flank ended wide.
45'+1' The Wanderers could have capitalised when Fabricio Rozkiewicz took the ball from Nadur's defence when the goalkeeper was out of his position but he concluded badly and goalie Steve Sultana recovered in time to neutralise the danger.
FT (NY 2 – SKVW 0)
Referee: Alex Johnson