14 November 2021
BOV GFA KO Division I (Q/F) Kercem Arkafort Stadium
Oratory Youths FC : 0
Nadur Youngsters FC : 3
6' (0-1) Jordi Parnis
10' (0-2) penalty Marcelo Barbosa
38' (0-3) penalty Judivan Flor Da Silva
Oratory Y:
R. Sammut, J.V. Ferrari Silva, D. Atzori (M. Zammit), K. Farrugia, H.H. Gocalves Barbosa, P. Vinicius De Moraes Ferreira, D. Azzopardi (K. Hili), J. Grima, S. Azzopardi, S. Curmi (D. Galea), Ju. Attard (P.P. Camilleri).
Nadur Youngsters:
S. Sultana, M. Tabone, L. Moreira, J.M. Vella, M. Barbosa (L. Atzori), E. Bruno Domingos (J. Zammit), G. Hili (O.P. Bugeja), S. Cassar (G. Farrugia), J. Parnis (M.P. Camilleri), G. Muscat, J. Flor Da Silva.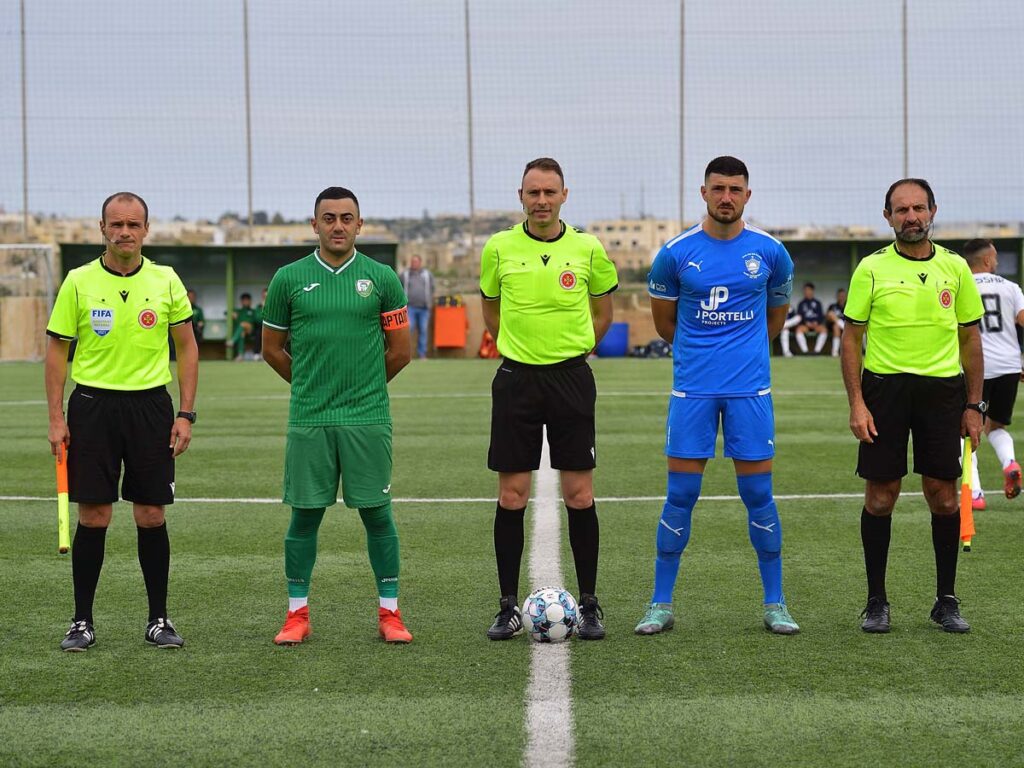 Nadur Youngsters continued to be competitive in all competitions this season as they obtained qualification to the semi-finals of the BOV GFA Knock Out competition for the top flight with a 3-0 win over Oratory Youths. This was the last match from the quarter final stage of the competition and Nadur as expected expressed their superiority over Oratory mainly during the first period where they managed to score the three goals that decided the issue.
Nadur held territorial supremacy throughout the encounter but they probably insisted too much with the ball possession so that they ended up being erratic in concluding the offensive actions in goals.  The Youths managed to resist to Nadur's supremacy despite conceding and early goal and suffered the two other goals from penalty kicks, but they never gave the impression that they could be challengers for the qualification.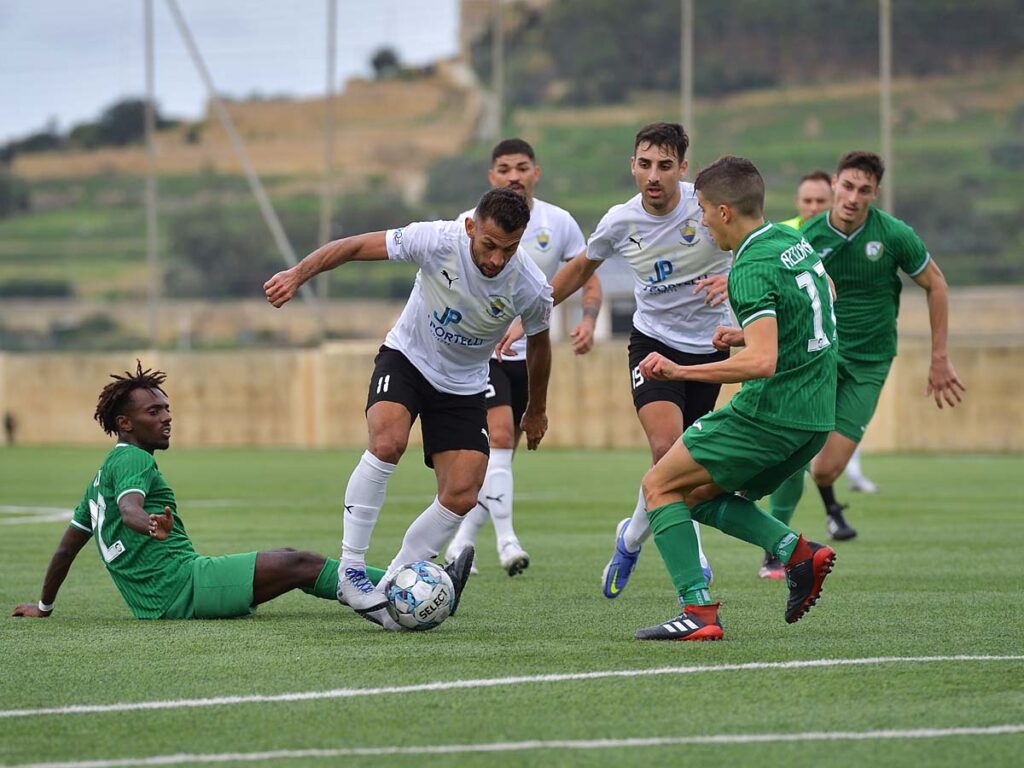 Timeline:
Nadur Youngsters pushed Oratory within their area from the start of the encounter so that they managed to open a two-goal lead at an early stage of the match and paved the way to administer play with authority.
5' Oratory's keeper Richard Sammut was called to make two consecutive saves to block a direct free kick by Nadur's Stefan Cassar and the shot from the rebound by Ederson Bruno Domingos so that the defence cleared the ball to a corner.
6' (0-1) Nadur opened the score when Judivan Flor Da Silva delivered a low cross from the right flank and Jordi Parnis arrived from behind the defence and fired the ball in goal from close distance.
10' (0-2) penalty – Nadur doubled the score when they won a penalty from an initiative by Gennaro Hili, who was fouled inside the area by Jurgen Attard, and Marcelo Barbosa concluded in goal from the spot kick despite the attempt by goalie Richard Sammut to save the danger.
19' Oratory replied through an effort by Sintayehu Curmi that was weak and easily neutralised by goalie Steve Sultana.
22' Nadur could have increased the lead when Oratory's defence cleared badly but Marcelo Barbosa's attempt ended away from goal.
28' A shot from outside the area by Judivan Flor Da Silva following a personal action missed the target.
31' In another occasion a low shot from outside the area by Nadur's Ederson Bruno Domingos ended wide.
37' (0-3) penalty – Nadur were awarded a second penalty for a foul by Samuel Azzopardi on Marcelo Barbosa and Judivan Flor Da Silva converted from the spot kick to make it 3-0 for his side.
44' Oratory's goalie Richard Sammut denied Nadur from scoring another goal when he partially saved a close ranged attempt by Marcelo Barbosa and from the rebound the shot by Judivan Flor Da Silva ended wide.
HT (0-3)
Second Half
Oratory were demoralised and failed to produce a reaction so that they continued to be well deployed at their defence in an attempt to keep a respectable score.
3' Nadur's substitute Joseph Zammit had a shot from outside the area that ended high.
17' The Youngsters missed another scoring opportunity when Jordi Parnis concluded over the crossbar from close distance following a cross by Stefan Cassar.
28' Oratory's keeper made a good intervention to save in two attempts an effort by Joseph Zammit following a cross from the left flank by substitute Owen Peter Bugeja.
34' Nadur's Joseph Zammit once again missed a good opportunity to add another goal when he concluded high from close distance a cross from the right flank by substitute Lorenzo Atzori.
39' A shot by Nadur's substitute Gabriel Farrugia missed the target.
40' Oratory's keeper made a good save to turn to a corner a curling shot by Judivan Flor Da Silva
43' Oratory had their best opportunity to score a consolation goal but the attempt by Haraan Hajazan Goncalves Barbosa was blocked to a corner by Owen Peter Bugeja.
FT (OY 0 – NY 3)
Referee: Slobodan Petrovic