5 December 2021
GFA BOV Gozo Football League Division II (MD 4) Kercem Arkafort Stadium
St Lawrence Spurs FC : 3
Xaghra United FC : 1
41' (1-0) Alen Haska
59' (2-0) Christopher Cauchi
61' (2-1) Shemar Tristan Blair
90+3' (3-1) penalty Alen Haska
St. Lawrence S:
C. Mercieca, L. Attard, G. Portelli, A. Haska, C. Cauchi, W. Hili, L. Dimech (L. Cilia), C. Azzopardi, D. Micallef, C. Mercieca (J. Xuereb), J. Buhagiar.
Xaghra U:
A. Debono, J. Bajada, J. Xiberras, A. Farrugia, L. Sultana, S.T. Blair, M. Cordina, S. Sultana, S. Bonello, L. Attard (C. Debono) (T. Agius), E. Galea.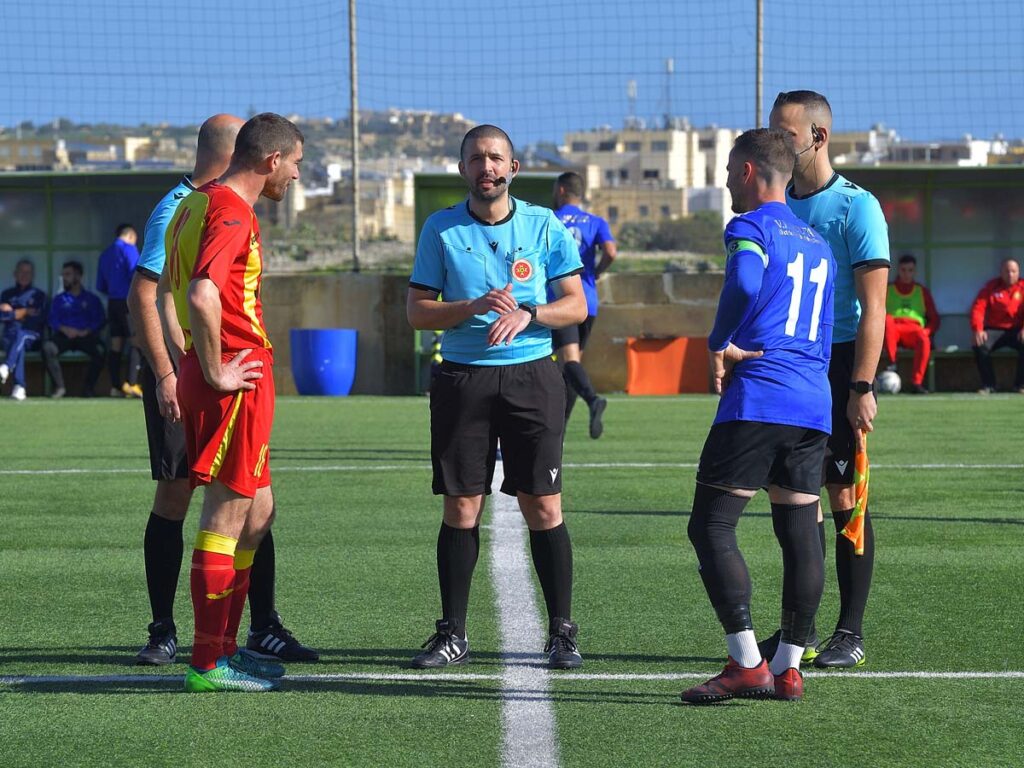 St Lawrence Spurts recovered from the defeat conceded in their previous match and earned three deserved points form a 3-1 win over Xaghra United.  This was undoubtedly the best performance by the Spurs after a long period as they have been struggling to become competitive practically since the start of the last season.
For this match the two sides were motivated to obtain as positive result as Xaghra were coming from a win in their previous match while the Spurs were aiming to register the first win and to move over the same Xaghra on the table.  The Spurs managed to achieve their objective as they held command of play for most of the encounter and produced more scoring opportunities.  Xaghra's offensive play was sterile and they found it very difficult to recover the deficit.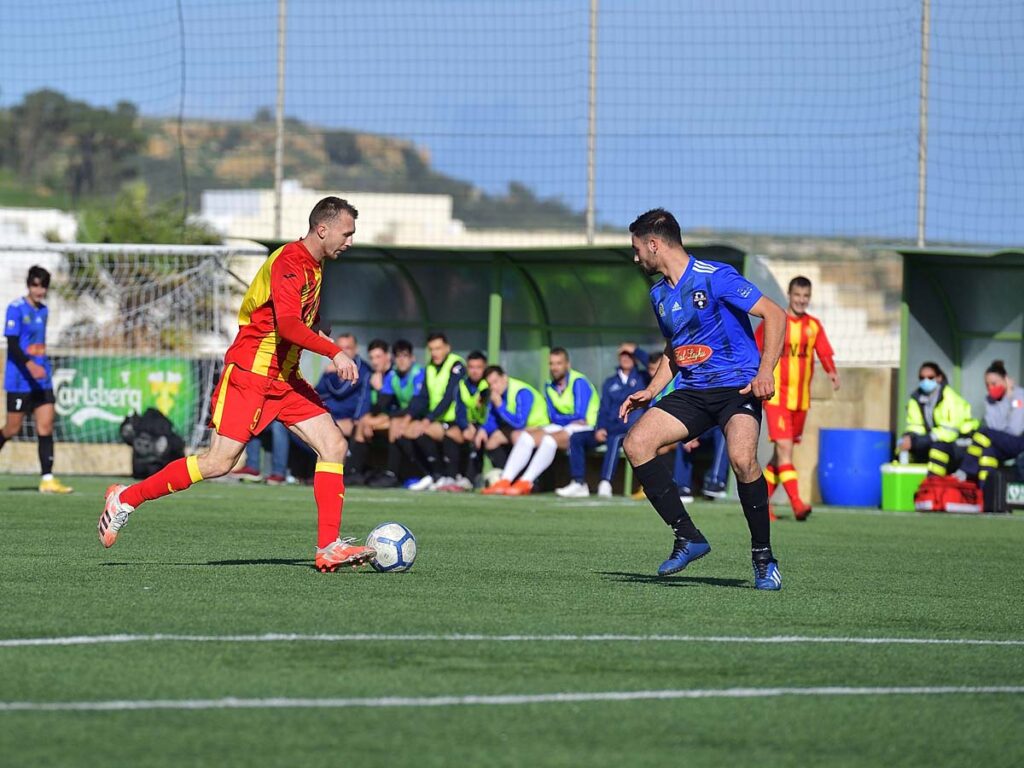 Timeline:
St Lawrence were very aggressive during the opening stages and held command of play for most of the first half. Xaghra recovered from the difficult moment and as time passed by they managed to share more play in the midfield but still ended up conceding a goal near the end of the first half.
11' (goal disallowed) A header by St Lawrence's Charles Mercieca from a free kick by Alen Haska ended in the net, but the goal was disallowed for an irregular position by Lauran Dimech who was also obstructing Xaghra's keeper.
25' Xaghra had their best opportunity to open the score but a strike by Matthias Cordina ended just wide.
41' (1-0) St Lawrence took the deserved lead when Wayne Hili passed to Alen Haska just outside the area and the latter fired in goal with a strike towards the upper corner of the net.
HT (1-0)
Second Half
St Lawrence continued to dictate matters after the break as Xaghra struggled to produce a reaction.
6' St Lawrence's striker Alen Haska produced a personal action from the left flank but his low shot was well saved by Xaghra's keeper Aiden Debono.
11' Xaghra produced a counter break when Steve Sultana released Julian Bajada within St Lawrence's territory but the latter had the shot that was blocked by the defence. From the rebound Shemar Tristan Blair's first timer was saved in two attempts with difficulty by goalie Courtney Mercieca.
14' (2-0) Xaghra's keeper Aiden Debono managed to block to a corner a close ranged header by Charles Mercieca following a free kick by Alen Haska and from the resultant corner kick by Haska, Christopher Cauchi came from behind the defence and headed in goal.
16' (2-1) Xaghra reduced the deficit through a close ranged header by Shemar Tristan Blair following a free kick by Matthias Cordina.
30' The Spurs could have added another goal but an attempt directly from a free kick by Alen Haska was stopped by the crossbar.
35' Xaghra were again dangerous through a strike from long distance by Matthias Cordina that ended just over the crossbar.
40' St Lawrence protested for a penalty when Lauran Dimech entered the area but ended on the floor before he could conclude towards goal following a challenge by Silvan Bonello.
45+2' (3-1) penalty St Lawrence were awarded a penalty when their substitute Luke Cilia ended on the floor as he found as goalie Aiden Debono tried to block the danger and Alen Haska converted from the spot kick.
FT (SLS 3 – XU 1)
Referee: Patrick Falzon