18 December 2021
GFA BOV Gozo Football League Division II (MD 6) Kercem Arkafort Stadium
Xaghra United FC : 1
Qala Saints FC : 4
2' (0-1) Charlon Farrugia
12' (1-1) Luke Attard
31' (1-2) Ebube Ralph Okpokwu
56' (1-3) o.g. Savio Galea
59' (1-4) Brandon Said
Xaghra U:
A. Debono, J. Bajada (C. Camilleri), S. Galea, L. Sultana, S.T. Blair (J.K. Farrugia), M. Cordina, S. Sultana, F. Cauchi, L. Attard, E. Galea (A. Cini), T. Agius (J. Camilleri).
Qala S:
M. Muscat, Jsph. Buttigieg, Jsf. Buttigieg (M. Zerafa), M. Buttigieg, S. Farrugia, C. Farrugia, E. Buttigieg, P. Muscat, B. Said (S. Sillato), F. Mumford, E. R. Okpowku (M. Vella).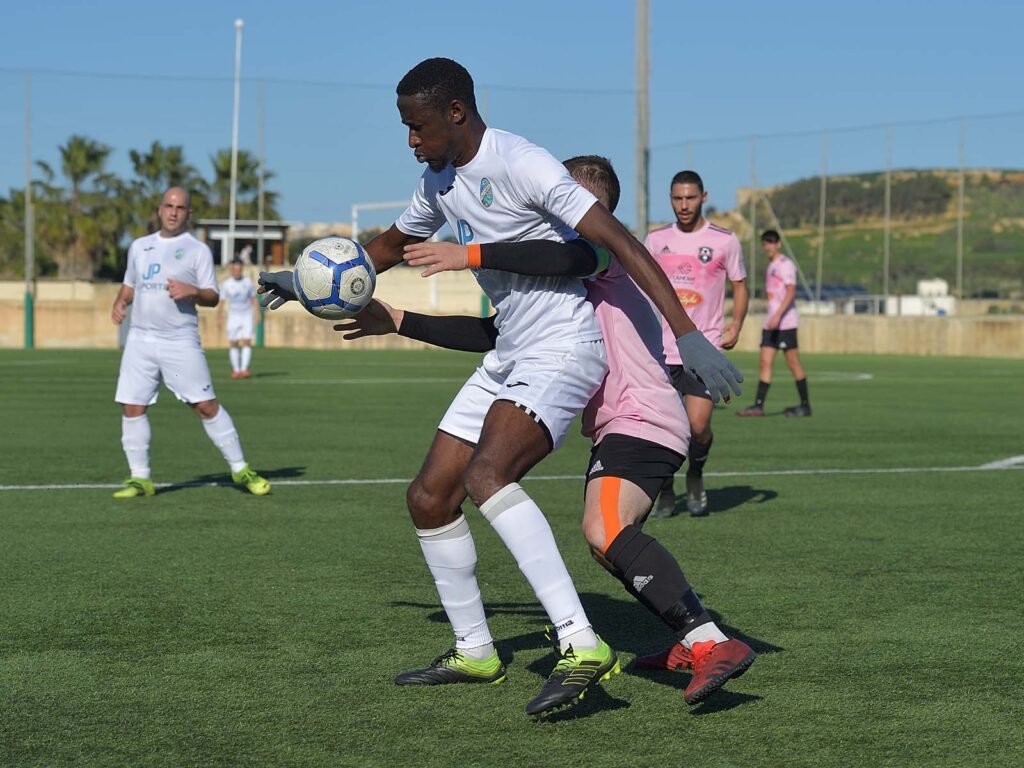 Qala Saints had an excellent start in the second round of the BOV Gozo Football League of the second division and obtained a handsome 4-1 win over Xaghra United. With this result, and the other result of a match from Match Day-6 of the campaign, Qala extended their lead over the second place to six points, although Munxar Falcons have a game in hand, while Xaghra ended at the bottom place of the table.
Qala's win matured with goals scored within the hour mark.  Xaghra tried to remain in contention but they only managed to share play for the first part of the encounter as Qala dominated play for long stretches.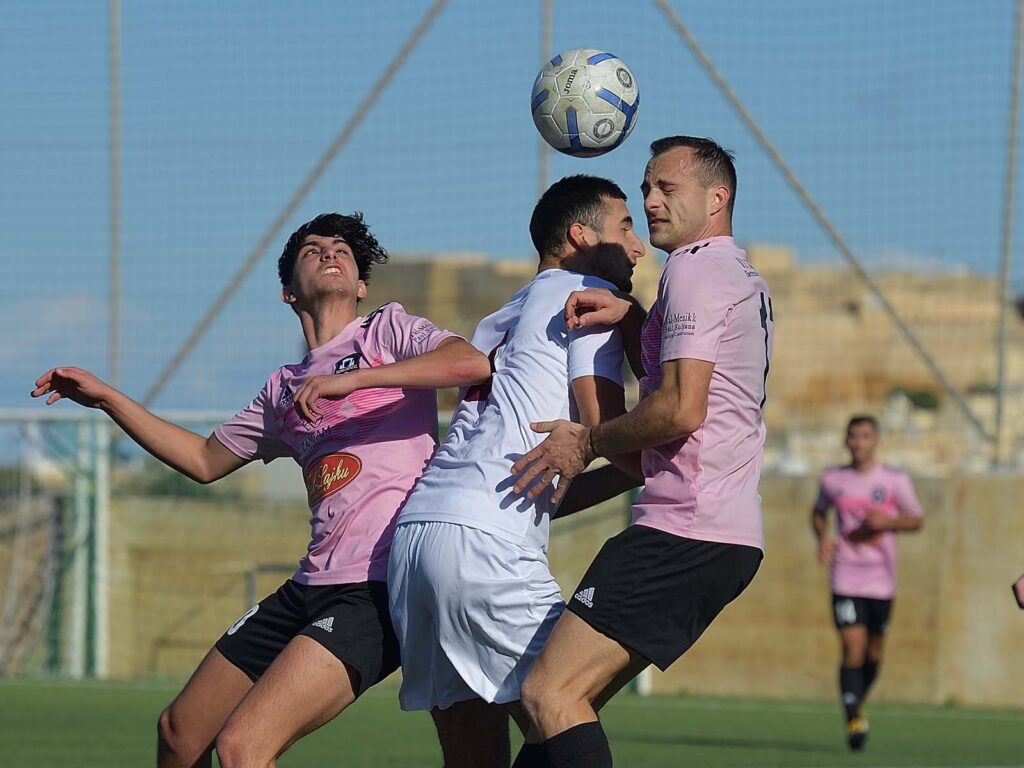 Timeline:
2' (0-1) Qala opened the score through a direct free kick by Charlon Farrugia that ended out of the reach of the goalkeeper.
9' Qala went again dangerous but a shot by the same Charlon Farrugia following a cross from the right flank by Peter Muscat hit the crossbar.
10' Qala's Charlon Farrugia had a good attempt form outside the area that ended just wide.
12' (1-1) Xaghra levelled the sore through a strike by Luke Attard from outside the area after receiving form Shemar Tristan Blair.
30' Qala could have capitalised better when Brandon Said passed inside the small area to Ebube Ralph Okpokwu but the latter hit weak from close distance and Xaghra's goalie Aiden Debono saved the danger in two attempts.
31' (1-2) Qala regained the lead through a fine header by Ebube Ralph Okpokwu following a cross from the right by Charlon Farrugia.
41' Xaghra's keeper Aiden Debono made a good save to turn to a corner a free kick from long distance by Emanuel Buttigieg
HT (1-2)
Second Half
Qala continued to dictate matters in an attempt to put their minds at rest form the win.
11' (1-3) The Maroons added another goal when Eube Ralph Okpokwu hit badly inside Xaghra's area, the ball arrived Brandon Said who crossed towards the goalmouth and defender Savio Galea committed an own goal in his attempt to clear the danger.
14' (1-4) Qala scored the fourth goal when Brandon Said entered Xaghra's territory in a counter break, had his shot that was partially saved by goalie Aiden Debono and from the rebound Ebube Ralph Okpokwu had his attempt blocked by the defence but Brandon Said arrived on the loose ball and concluded in goal.
32' Qala's goalie Matthew Muscat was called to make a good save to turn to a corner and denied Xaghra from reducing the score following a shot from outside the area by Luke Sultana.
FT (XU 1 – QS 4)
Referee: Jareth Grima